Alex Caruso Mugshot Shows Lakers Star at Jail After Marijuana Arrest
Los Angeles Lakers guard Alex Caruso was arrested in Texas on Tuesday for possession of marijuana and drug paraphernalia, Texas A&M police said.
Both charges are classified as misdemeanor charges. According to online records from the Brazos County Jail, the 27-year-old had less than two ounces of marijuana on him when he was apprehended at approximately 2 p.m. CT (3 p.m. ET) while trying to board a flight at Easterwood Airport in College Station, Texas.
The airport is located on Texas A&M University property. Lt. Bobby Richardson of the Texas A&M Police Department told ESPN a herb grinder containing marijuana was found in Caruso's bag when the Transportation and Security Administration searched his luggage.
Caruso was subsequently taken to Brazos County Jail, where he had his mugshot taken.
Records from the Brazos County Jail show Caruso was subsequently released after posting a bond of $3,000 for possession of marijuana and paying the $552 fine for possession of drug paraphernalia.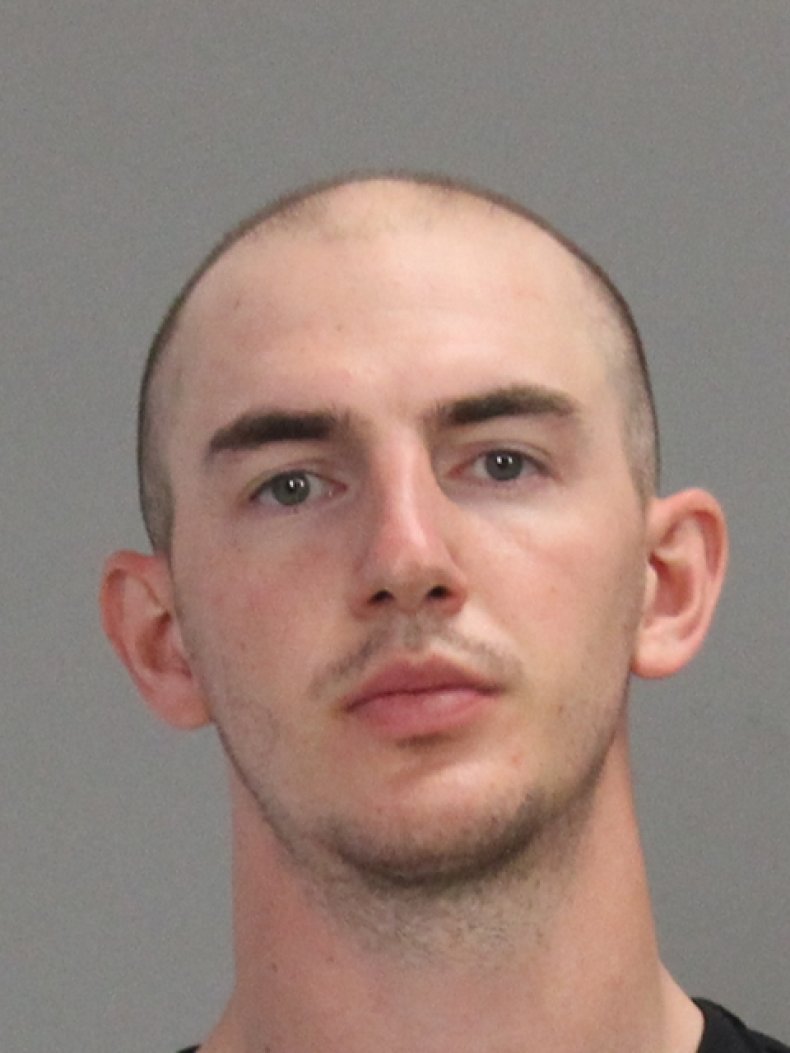 A native of College Station, Caruso played college basketball at Texas A&M. In four seasons with the Aggies, he played 137 games averaging 8 points, 4.7 assists and 2 steals per game and earned SEC All-Defensive Team and second-team All-SEC honors as a senior.
After going undrafted in the 2016 NBA Draft, Caruso signed for the Oklahoma City Thunder in September 2016 but was waived less than a month later. He then joined the Lakers in October 2017 and developed from fringe player into a key contributor off the bench—he has started 19 of the 184 games he's played for the Lakers—and averaged 5.9 points, 2.3 rebounds and 2.4 assists over four seasons with the franchise.
Caruso was part of the Lakers team that won the NBA title in 2020, when the Purple and Gold ended a 10-year wait for a championship as they defeated the Miami Heat in the NBA Finals in six games.
Caruso averaged 6.5 points, 2.3 rebounds and 2.8 assists during the 2020 NBA playoffs, a run that included scoring 14 and 16 points in Games 1 and 4 of the Western Conference semifinals against the Houston Rockets and 11 points in Game 5 of the Western Conference Finals against the Denver Nuggets.
Caruso's best performance in the NBA Finals came in the series opener, when he finished with 10 points, 4 rebounds and 2 assists while shooting 66.7 percent from the field in just 22 minutes on the court.
The 27-year-old is currently an unrestricted free agent after the two-year, $5.5-million, deal he signed in July 2019 expired at the end of the season.