Tributes are pouring in for daredevil Alex Harvill who passed away in a tragic motorcycle accident. He was 28 years old.
Officials in Washington state confirmed Harvill was practicing for a world record motorcycle ramp jump at the Grant County International Airport when he was thrown from the bike.
The daredevil was planning to break the record of a 351-foot jump, and the Moses Lake Airshow have said his attempt was scheduled for Thursday.
A video of the incident has been posted to social media, showing Harvill's motorcycle running directly into the top edge of the dirt berm that was being used as his landing ramp.
"Grant County Coroner Craig Morrison confirms the death of 28-year-old Ephrata resident Alex Harvill who died after crashing his motorcycle while performing a practice jump at the Grant County International Airport this morning. His family has been notified," Grant County Coroner Craig Morrison said in a statement.
"Coroner Morrison's staff will conduct an autopsy on Friday to confirm the cause and manner of death, which is normal procedure. Our deepest sympathies go out to Alex's family, friends and loved ones."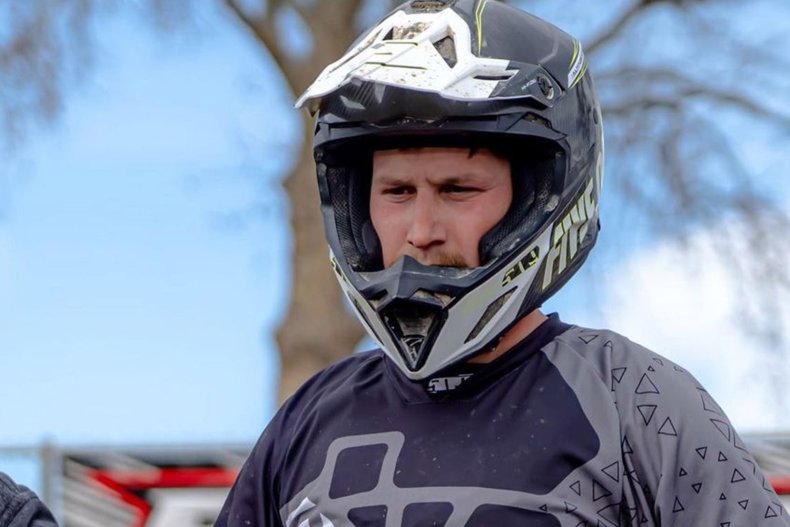 As news of the tragedy spreads, tributes are pouring in from all over for Harvill, with many remembering his bravery.
"Our hearts are with Alex and his family," organizers of the Moses Lake Airshow wrote on the event's Facebook page.
"All proceeds from today's jump will be donated to Alex to contribute to his medical expenses."
"RIP Alex Harvill, I never got the chances to meet him but he was close with some of my bmx homies and guys that used to put on the bmx jams back in day, was going for the world record distance jump today and had an accident on a practice jump," tweeted one fan.
While another added: "#AlexHarvill #RIP He died doing what he loved. He was attempting a world record. Prays for his loved ones and family."
Another tweet reads: "Condolences to the family and friends of Alex Harvill."
Meanwhile, family friend Debbie Williams told Spokane-CBS outlet KREM2 about the daredevil community's devastation at the tragedy.
"Everyone around there was traumatized by that," she said. "I knew coming out here today there would be a chance [of a crash]. I really hoped it wouldn't [happen]."
Harvill lived in Ephrata, Washington, and already held a Guinness World Record for the longest dirt-to-dirt jump.
He jumped 297 feet at the Horn Rapids Motorsports Complex in West Richland, Washington in 2013.
He is survived by is wife, Jessica, and sons Willis, 4, and Watson, who was born in May.