Alex Jones Apologizes for 'Pizzagate' Fake News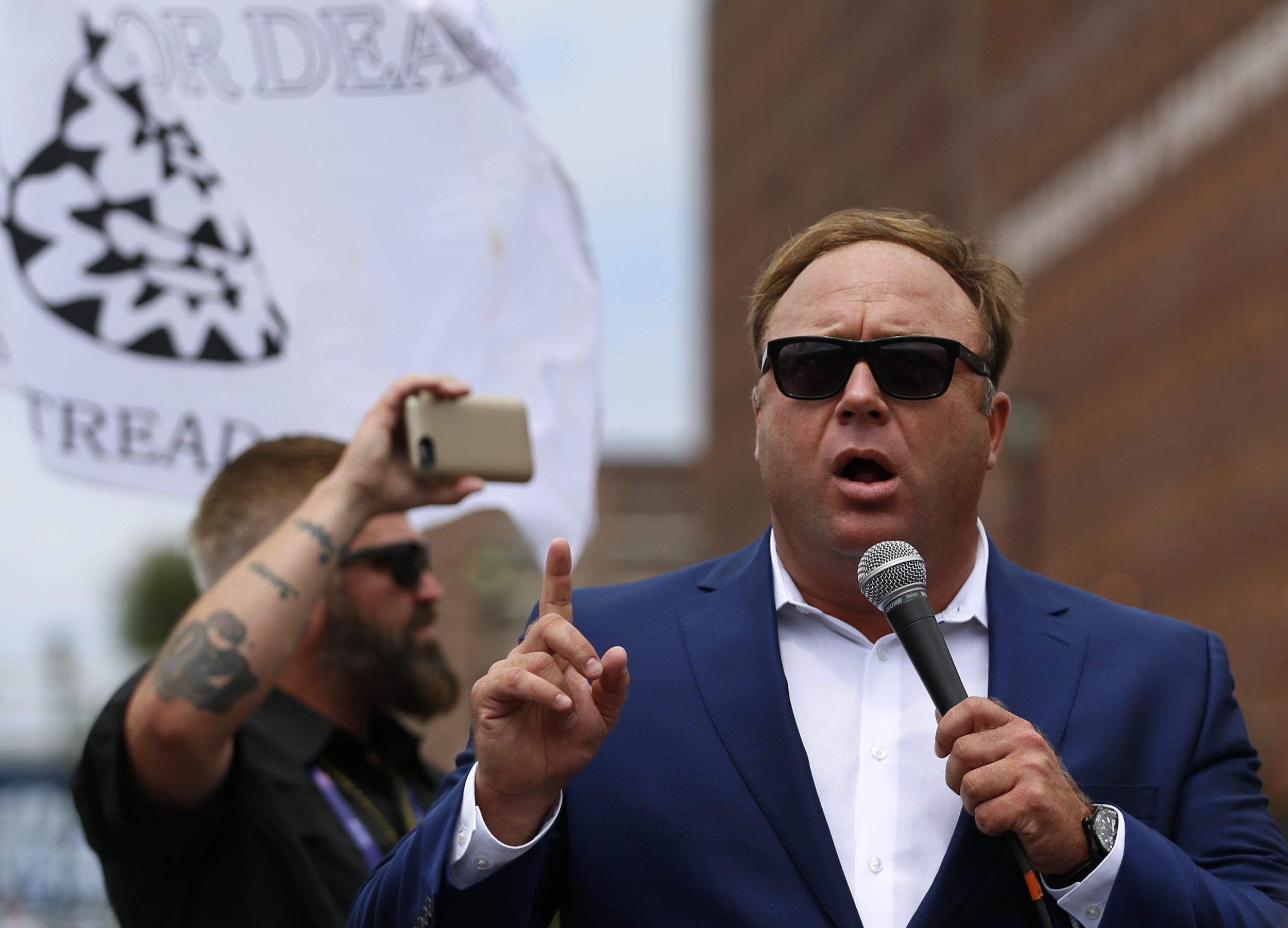 Conservative radio host Alex Jones apologized Friday for promoting an anti-government conspiracy theory that allegedly inspired one man to open fire in a Washington restaurant last year.
Broadcasting from his website InfoWars, Jones said he was not the author of the so-called "Pizzagate" conspiracy theory, but regretted prior comments made in support of it. He specifically appealed to James Alefantis, owner of Comet Ping Pong. The Washington pizza place was one of several that the theory's supporters believed hosted a child-sex trafficking ring sponsored by Democratic Party officials. In December, 28-year-old Edgar Maddison Welch entered the restaurant and opened fire with an AR-15 semi-automatic rifle without any reported injuries. After his arrest, Welch claimed he was motivated to take action based on his belief of the theory and that he was an avid listener of Jones' radio show.
"I want our viewers and listeners to know that we regret any negative impact our commentaries may have had on Mr. Alefantis, Comet Ping Pong, or its employees. We apologize to the extent our commentaries could be construed as negative statements about Mr. Alefantis or Comet Ping Pong, and we hope that anyone else involved in commenting on Pizzagate will do the same thing," Jones said in a prepared statement.
Jones had previously supported the "Pizzagate" theory on his show and website, including a video entitled "PIZZAGATE: The Bigger Picture" posted days before the Comet Ping Pong attack. In the segment, Jones purported to link a number of high-profile pedophilia cases to a major operation led by former Secretary of State Hillary Clinton and her campaign chief John Podesta and using underground tunnels to traffic young children through the city. The rumors, which were widely discredited by authorities, were further fueled by the hacking and release of private Democratic Party emails, which conspiracy theorists alleged used code words to refer to the child abuse ring.
Jones has been criticized for promoting other conspiratorial ideas such as the 9/11 truther movement and Sandy Hook Elementary School conspiracy theory, both of which claim the tragedies were false flag operations actually conducted by the U.S. government and covered up.
Around 2 million listeners tune into Jone's radio show every week, according to Southern Poverty Law Center, which called Jones "almost certainly the most prolific conspiracy theorist in contemporary America."