Alex Jones Calls Las Vegas Massacre 'Phony' And 'Part Of This Deal That Trump's Got With The Saudis'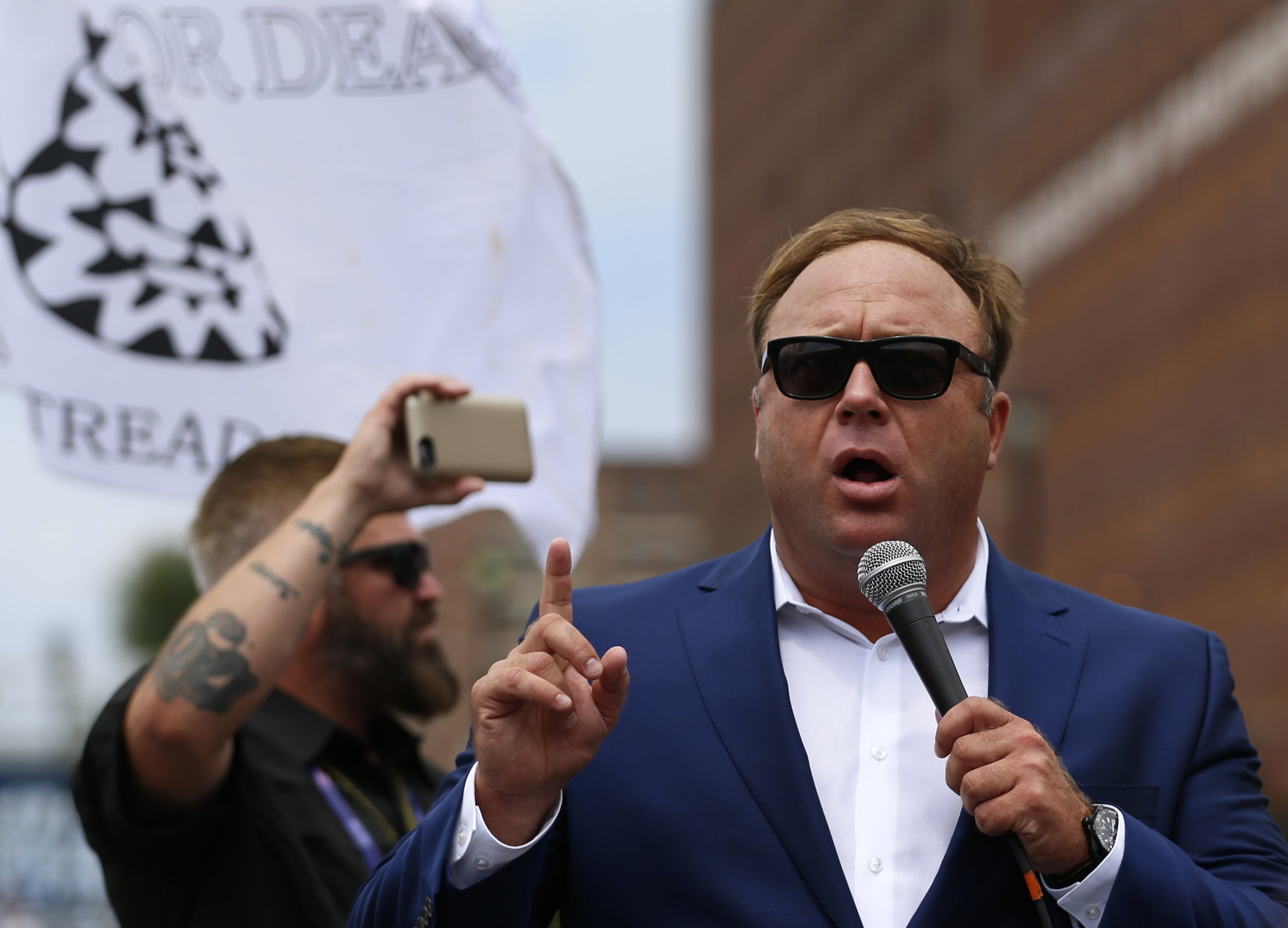 Far-right conspiracy theorist Alex Jones has drawn President Donald Trump and former President Barack Obama into his claim that the worst mass shooting in modern U.S. history last month in Las Vegas was fake.
"Vegas is as phony as a three dollar bill or as Obama's birth certificate," he said on an episode of "The Alex Jones Show" on Monday, digging up an old conspiracy theory that Obama wasn't born in the U.S.
The radio producer said the FBI is covering up the real motive for the Route 91 Harvest Music Festival shooting, where Stephen Paddock killed 58 and wounded 500 in a 1,100-round fusillade.
"They've been ordered not talk about it because it's all part of this deal that Trump's got with the Saudis," Jones said. "We'll see if that's really the case, but that was an Islamic terror attack from all the evidence we have."
Jones fired off his latest theory after a woman called into his show and mentioned footage she saw on Fox News of a helicopter monitoring the shooting site.
"Well, I know the FBI went and picked up the caller you heard earlier when he talked about it being an Islamic attack and there being shootings all over town and helicopters being used," Jones said. "And the FBI showed up and drugged the guy and then declared national security. He's had to leave the country just over that."
Jones has stated that Paddock wasn't the only perpetrator of the massacre, concluding that O.J. Simpson had a minor role in it, and that it was scripted by Democrats in the so-called "Deep State" (another Jones obsession). He previously called the Sandy Hook Elementary School shooting in Newtown, Conn. a "hoax," and 9/11 an "inside job."
It's hard to take Jones seriously—even Alex Jones himself doesn't believe him. At a pre-trial child custody hearing earlier this year, Jones's ex-wife Kelly Jones described Alex as "not a stable person." But Alex Jones's attorney Randall Wilhite said Jones's on-air histrionics makes him just a performance artist who is "playing a character."
Earlier this year, the radio producer apologized to the pizzeria Comet Ping Pong in Washington, D.C., for pushing the false "pizzagate" conspiracy theory involving a child sex-abuse ring. A follower of Jones later went to the shop with a gun, saying he was "investigating" the false pedophilia cell.