Alex Jones Calls Oprah an 'Anti-Human, Nazi Troll' in Deleted Tweet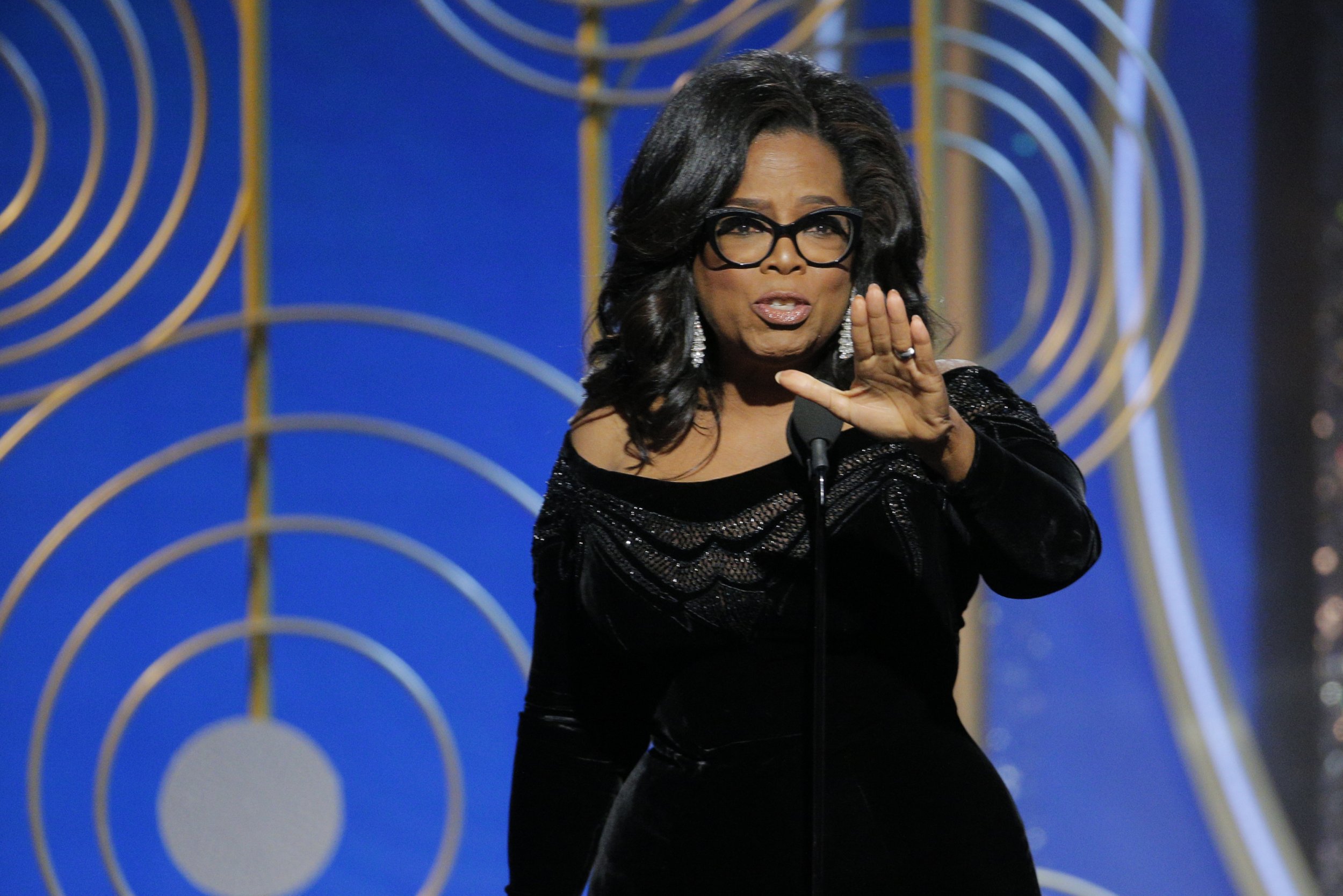 Right-wing conspiracy theorist Alex Jones called Oprah Winfrey "an absolute anti-human, Nazi troll" on Twitter on Monday, one day after the media mogul sparked new interest in a presidential bid with a rousing speech at the Golden Globe Awards show.
The tweet was up for less than an hour before Jones deleted it.

The right-wing performance artist and conspiracy peddler has been criticized for the racist and anti-Semitic overtones of his show in the past. Jones is currently selling T-shirts through his website that criticize the Black Lives Matter movement and that portray Jewish philanthropist George Soros as a goblin.
His website ran a story with a headline on Monday afternoon arguing that the media "backs Oprah because she is not a white man." Jones also called Winfrey a "pimp" in a tweet, referring to her friendship with disgraced film producer Harvey Weinstein.
Hollywood was buzzing about Winfrey's Globes speech Sunday night, inviting a new round of speculation about the TV and movie star's plans for 2020.
"It sounds good," actress Reese Witherspoon told ABC News about a Winfrey candidacy. "It sounds right."
The idea of a Winfrey bid was also talked about heavily on social media last night and throughout the day Monday, and Jones appeared to be jumping into that discussion when he made the tweet. Jones has been a vocal cheerleader of President Donald Trump, who, as a candidate, made an appearance on InfoWars—a move that was considered highly controversial when it happened in 2015.
Jones drew negative attention over the weekend for a rant calling CNN anchor Brian Stelter a "cowardly, degenerate sack of anti-human degenerate trash." Stelter is not Jewish, but there are memes circulating "alt-right" circles depicting him as a Jewish person, and Jones's depiction of him touched upon anti-Semitic conspiracies.
"He runs your kids, he runs the schools, he runs the banks—this guy," Jones said, pointing to a picture of Stelter. "This smiling, leering devil that thinks you can't see what he is. He is your enemy, period, all the narcissistic devil-worshiping filth. I see you, enemy. I see you, enemy. Enemy! Enemy! You are my enemy and I swear total resistance to you with everything I've got. Disingenuous, fake, false, broke-back, twisted, a defiler, a betrayer, a back-stabber. A devil."
Newsweek reached out to Jones for comment about the tweet and its deletion, but did not immediately receive a response.