Alex Jones Mocks Trump Sex Assault Accuser for 'Really Bad Acting'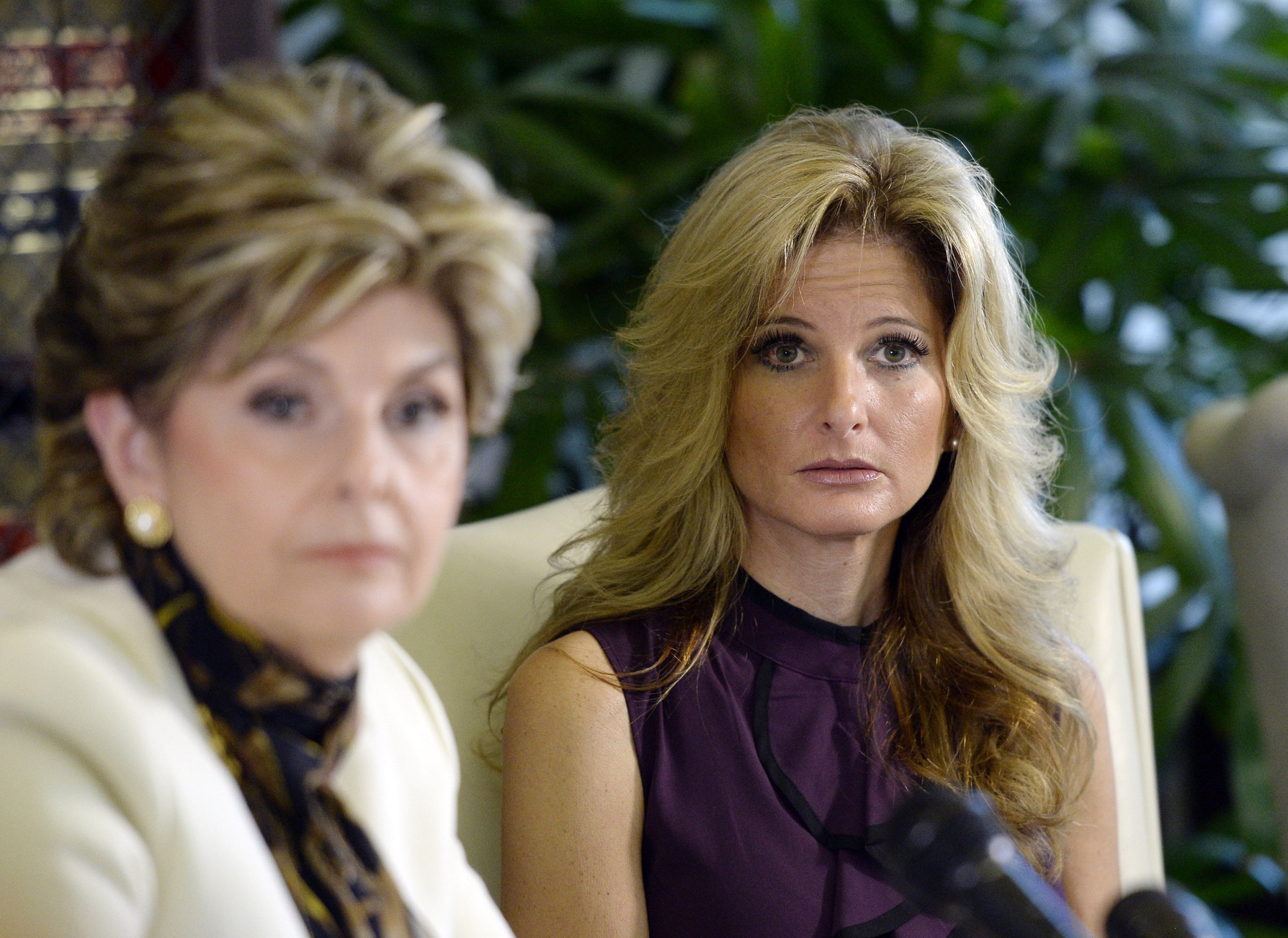 "Really bad acting."
That was the verdict rendered by Infowars founder Alex Jones on Monday afternoon as he played CNN footage of Summer Zervos, a former Apprentice contest, recounting an alleged sexual assault by Donald J. Trump that took place a decade ago.
"She couldn't get a job working for a soap opera," Jones said in discounting her allegations, delivered through tears. "She's reading off of piece of paper, looking down."
The press conference, in which Zervos appeared with high-profile attorney Gloria Allred, took place in 2016, but Jones was playing the footage because Buzzfeed reported on Sunday that Trump's campaign had been subpoenaed by Zervos's lawyers, required to produce documents related to the Zervos allegations — which concern two separate incidents in 2007, in New York City and Beverly Hills — and allegations made by other women against Trump.
Trump has denied those charges. Jones took the same charges and, on Monday, spun them into an intricate conspiracy theory: "This was a desperate move to give themselves a facelift," he said of the media, suggesting that previous reporting about sexual assaults by entertainer Bill Cosby and Hollywood producer Harvey Weinstein were transparent attempts "to look credible" in what Jones called this "season of comeuppance."
But this was all merely pretext, in Jones's mind, for going after Trump.
After delivering this judgment, Jones played clips of Zervos's 2016 press conference, which he watched with an expression vacillating between skepticism and disgust. At one point, as Zervos described an encounter with Trump, Jones mocked her voice. He later called her a "washed-up wannabe reality TV show contestant." At the conclusion of the segment, Jones said the new development in the Zervos case "was a concerted effort to stop the rally of the stock market at any cost." It is unclear how the two are related.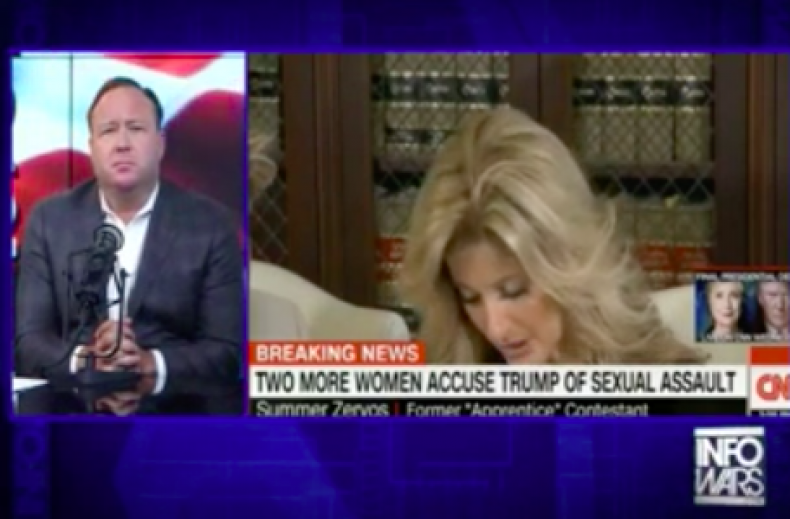 For all his paranoid ideation, Jones is a known entity. But it's notable that many others share his views. That suggests that while a national conversation about sexual assault is necessary, it is also at a painfully rudimentary stage. And because the national discourse has become so politicized, many are unwilling to see beyond the political implications of accusing someone like Weinstein or Trump. Jones's unseemly assault on Zervos, then, can be seen as a symptom of our greater unwillingness to disengage from partisan battles, to treat sexual assault with a collective resolve.
On a section of Reddit called "Ask a Trump Supporter," a user who identified himself as a "non-supporter" of Trump recently posted the following question: "In light of the Harvey Weinstein allegations, what is your opinion of the women who have come forward about President Trump?"
"Those claims are a bunch of garbage cooked up by the Democrats for the election. We haven't heard anything about them since Trump won. They are nothingburgers just like the Russia 'investigation,'" one user said.
"They may have been Hillary supporters," another user said of the women who have accused Trump.
Other users, however, wondered why the public readily believed the women who have accused Weinstein of sexual assault but remained skeptical about Trump's accusers.
Jack Posobiec, a pro-Trump conspiracy theorist with more than 200,000 followers on Twitter, declared that Zervos had been "rigorously discredited by members of her own family." This was presumably a reference to statements made last year by her cousin, John Barry: "I think Summer wishes she could still be on reality TV, and in an effort to get that back she's saying all of these negative things about Mr. Trump."
Another Twitter user, with the handle @Original_Threat, called Zervos a "fake disaster."
Gab, the social media network popular with the far-right, was even more hostile towards Zervos. "This Summer Zervos is another one of these cunts that was groomed to tell lies about the POTUS by that Gloria Allred bitch!" wrote a user who identified himself as Wayne Holt.
"So now they're digging up Summer Zervos again?" wrote a user with the name Kek_Magician. "Fucking pathetic."
Some detractors of Zervos are sharing a story published last year on Got News, an outlet run by Charles C. Johnson, the right-wing activist once called by Gawker "the web's worst journalist." In that article, Johnson alleges that Allred paid Zervos $500,000 to make her accusation against Trump. Johnson had no evidence for that claim, and the debunking site Snopes determined it was "baseless." Nevertheless, it is being circulated once again.