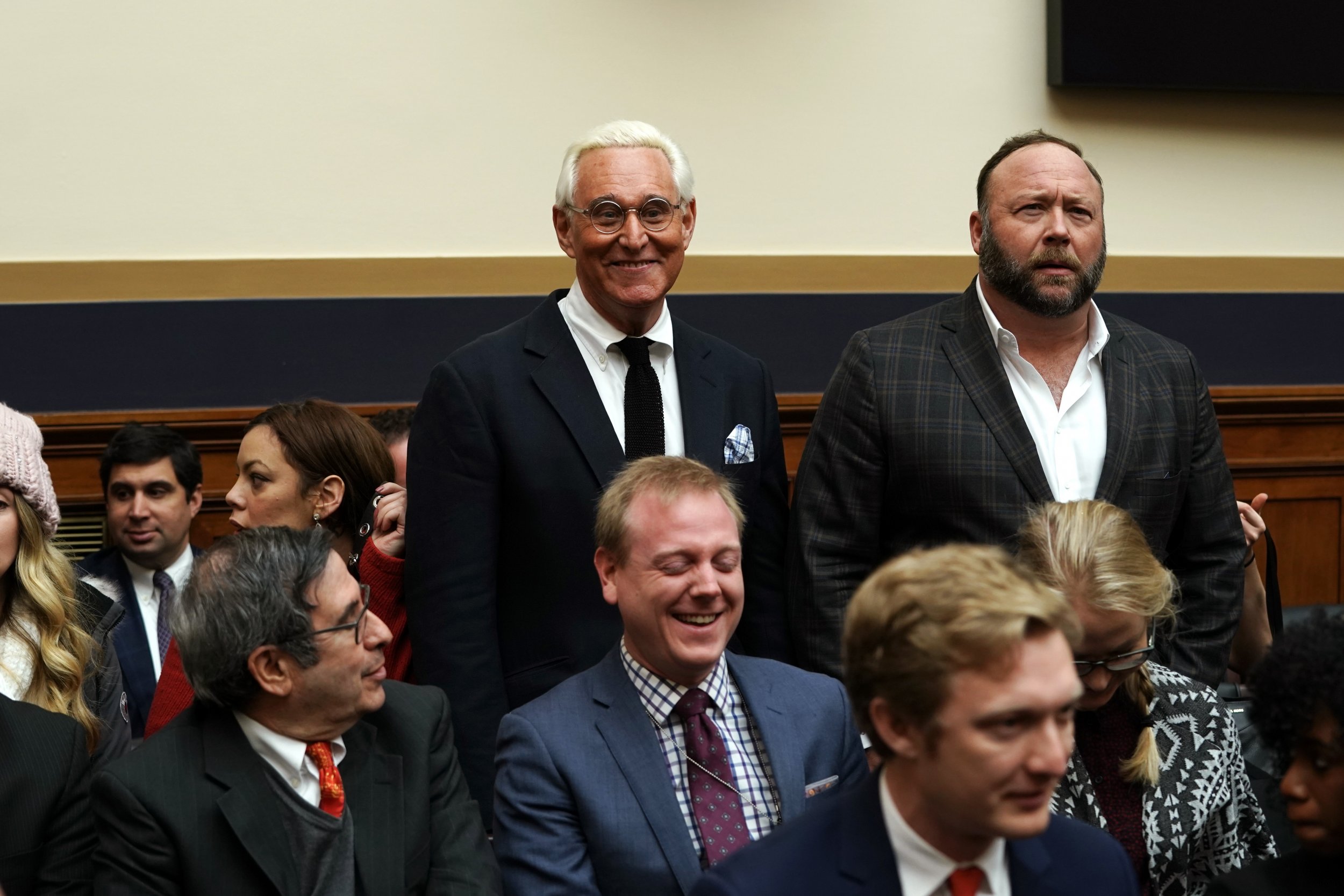 Infowars host and Silicon Valley pariah Alex Jones ranted and raved outside the House Judiciary Committee's "anti-conservative bias" hearing Tuesday that included testimony of Google CEO Sundar Pichai.
Jones was banned earlier this year from several social media platforms, including Twitter, Facebook and Google-owned YouTube. The conspiracy theorist joined Roger Stone in crashing the Washington hearing screaming phrases including "Google is evil" and accusing the tech giant of "trying to take away my free speech and lying about it," video from the event showed Tuesday morning.
"Sundar and Google are absolutely the most horrible corporation on Earth," Jones told a swath of tech and political reporters outside the hearing room.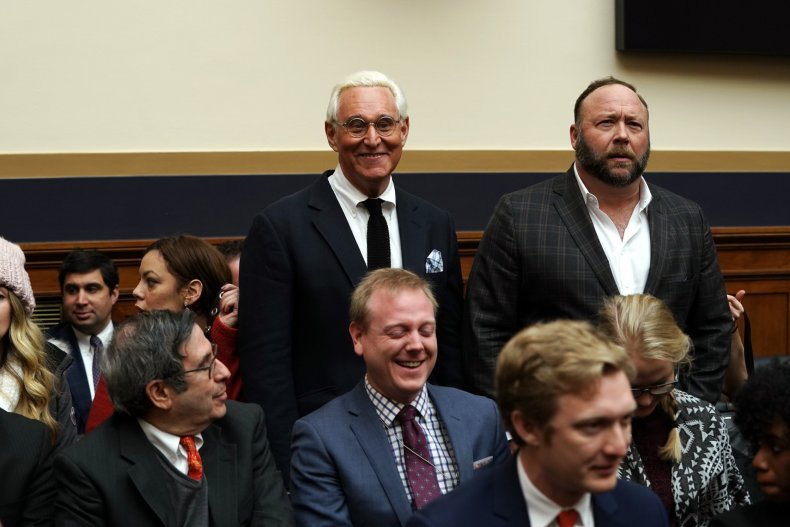 Capitol Hill Police threatened to arrest Jones after he tried to force an ambush interview with Pichai to address what he views as proactive censorship against right-wing figures led by big tech companies. Inside the hearing room and away from the Jones publicity stunt, Pichai read a prepared statement rejecting accusations the company is a haven for political bias of any kind.
"I lead this company without political bias and work to ensure that our products continue to operate that way," Pichai said in opening remarks to the House committee. "To do otherwise would go against our core principles and our business interests. We are a company that provides platforms for diverse perspectives and opinions—and we have no shortage of them among our own employees."
In September, Jones crashed a congressional hearing that included testimony from Twitter CEO Jack Dorsey and Facebook Chief Operating Officer Sheryl Sandberg.