Yogurt Company Chobani Sues Infowars' Alex Jones Over Sexual Assault Claims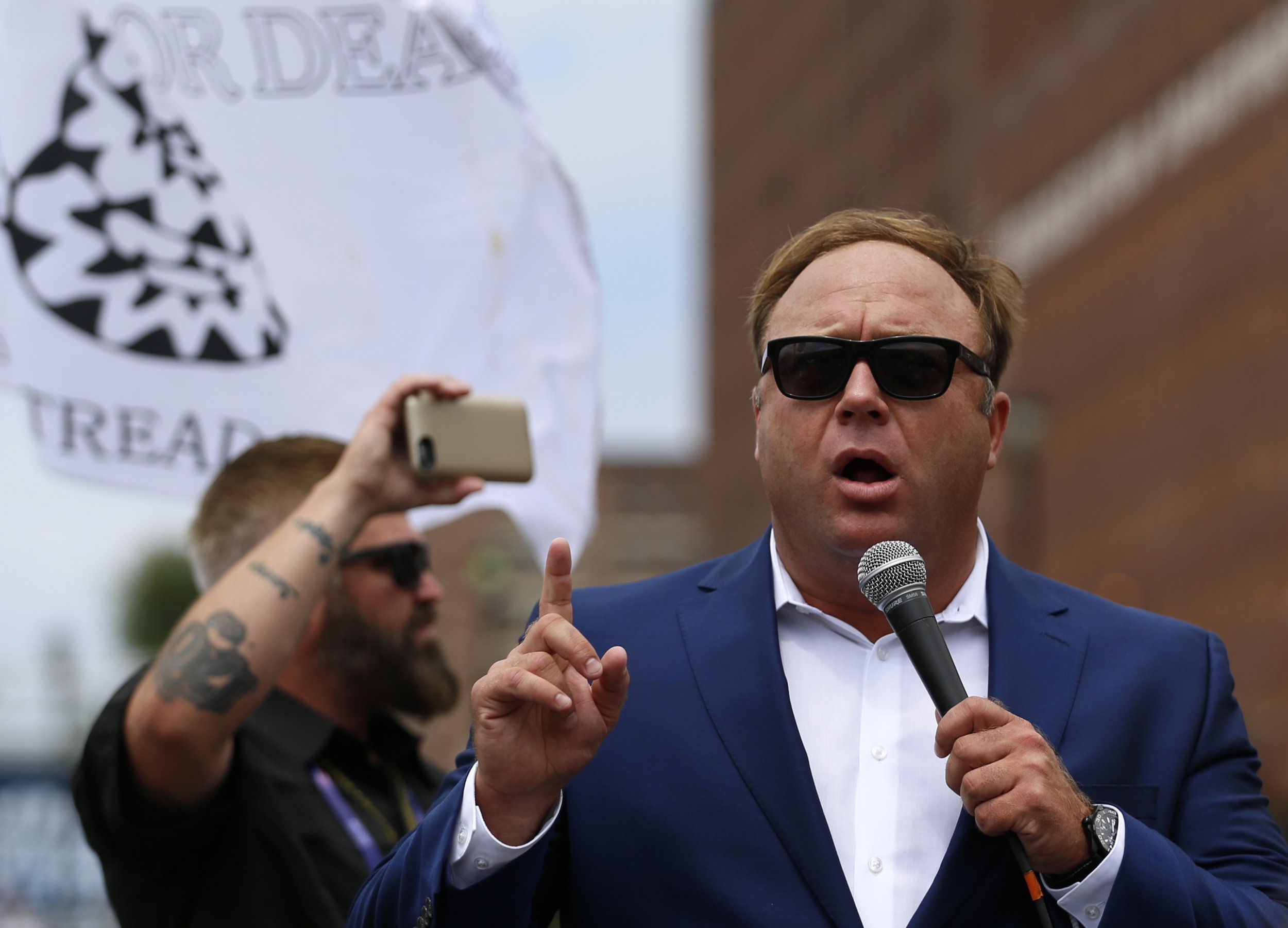 Yogurt company Chobani has filed a lawsuit against conspiracy theorist and right-wing radio host Alex Jones, whom it accuses of spreading fake news about the company and its founder.
The company says that Jones' media company Infowars spread " false" and "defamatory" reports alleging that the company's Idaho factory, which employs refugees, was connected to a 2016 sexual assault against a child and a rise in tuberculosis cases.
The Infowars website and Jones' channel on YouTube published the claims on April 11, and the story spread widely on Twitter, appearing under the headline "Idaho Yogurt Maker Caught Importing Migrant Rapists."
Chobani filed the lawsuit in Idaho District Court in Twin Falls, where it operates the largest yogurt manufacturing plant in the world.
Chobani's founder, Hamdi Ulukaya, has become a target for the far-right for his support for refugees; he employs more than 300 refugees in his factories and in 2015 set up a foundation to help displaced people.
The mayor of Twin Falls, Shawn Barigar, has said he received threats for supporting Chobani, and far-right websites including Breitbart and World Net Daily (WND) have stoked conspiracies about the company, with WND in 2016 publishing an article about Ulukaya originally entitled "American Yogurt Tycoon Vows to Choke U.S. With Muslims."
Ulukaya, a Turkish migrant of Kurdish extraction, told Time Tuesday that the Infowars story had crossed the line, and he felt compelled to act.
"I am fine with criticism. But there's a line. We're living in a civil society," he told the magazine.
He said he had "no other option than letting the courts decide," because "it's important we keep the ethics of reporting."
On Tuesday, Jones released a video on Infowars in which he reacted to the filing.
In the 17-minute video Jones called Chobani "Islamist owned and backed" and claimed Ulukaya "infiltrated" the United States "with the clear backing of Turkey."
Jones alleged that Chobani's lawsuit was backed by liberal billionaire George Soros. The Hungarian-American former financier is known for supporting progressive organizations via donations and has frequently been target of far-right smear campaigns.