Alex Jones, Joe Rogan War Leads to Conspiracy Theory Meltdown, InfoWars Host Says Babies Harvested for Organs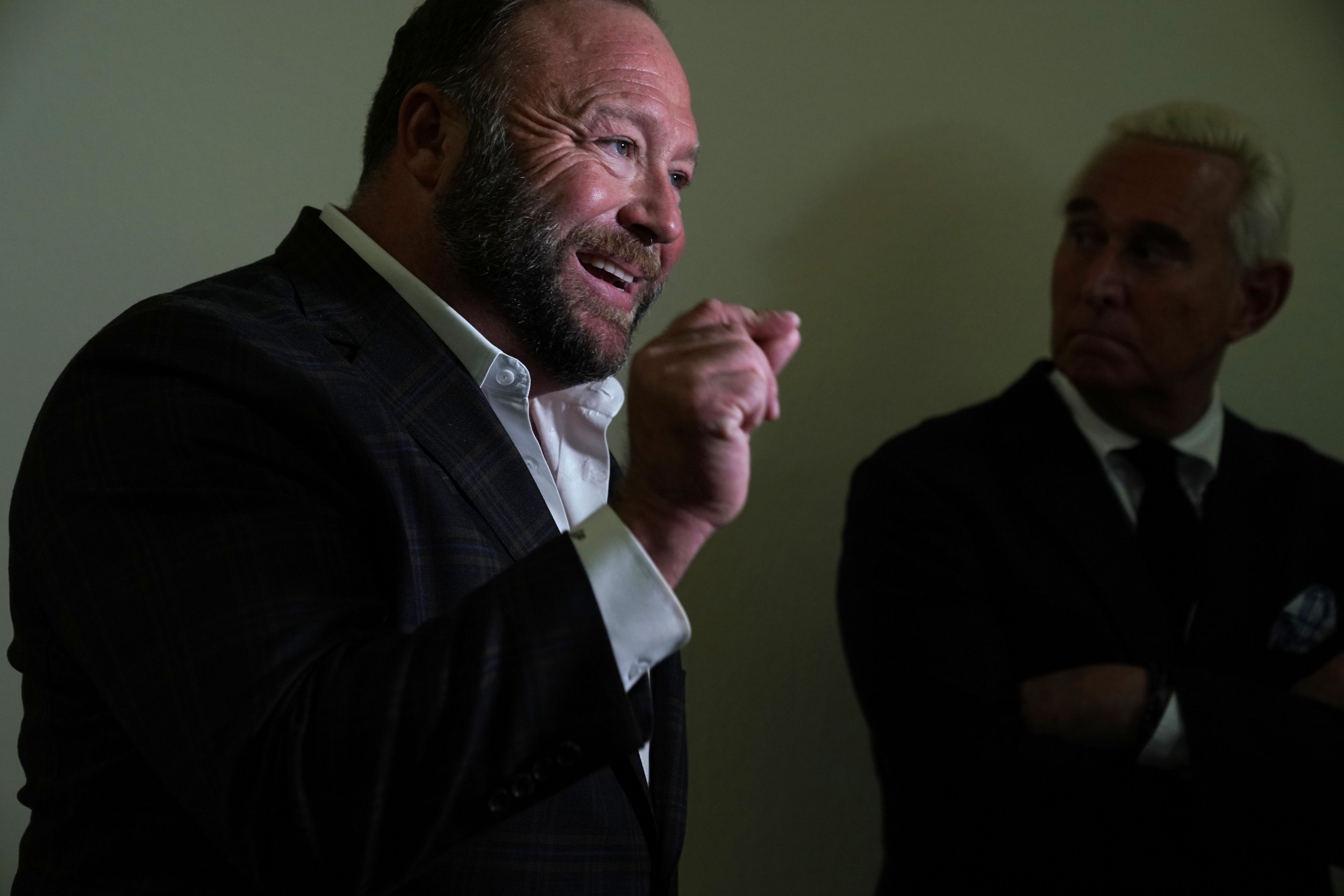 InfoWars host Alex Jones had a meltdown over misinformation about abortion that has been promoted by Republicans, including President Donald Trump.
After a recent feud, Jones was invited back to Joe Rogan's show. While speaking with martial arts instructor Eddie Bravo in an episode uploaded on Wednesday, Jones began shouting about infanticide.
"I came here, and I proved they're keeping babies alive and taking their organs," Jones said. "The Senate voted Monday to keep it legal...They f***ing did it, Bravo. And you can't f***ng admit they're killing already-born kids, so you're telling me it isn't real when they had a f***ing vote in the god***n f***ing Senate."
"That's a conspiracy theory," Bravo responds.
"I am ready to beat your f***ing ass," Jones answers. "You think you're f***ing tough, you're about to get it. Bull***t, they're killing already-born babies. Stop f***ing lying, god f***ing d***it. I'm getting pissed now."
Bravo later said he believed that politicians were campaigning for late-term abortions. "I'm being the ultimate skeptic."
When contacted for comment, an InfoWars representative sent Newsweek articles about late-term abortion, including a Slate report dating to 2012. "I am going to give you the benefit of the doubt and assume that you are simply ignorant, and not malicious or mentally challenged. Please educate yourself before you accuse people of promoting conspiracy theories, and maybe We The People will start respecting you, instead of holding you in derision and contempt for being fake news," the representative wrote. "This was already a thing in 2012."
Jones's rant linked to inaccurate information that has been circulating among conservatives.
Weeks ago, comments from a Virginia legislator and Governor Ralph Northam related to an abortion bill being considered by the state legislature sparked a firestorm.
The proposed legislation would loosen restrictions on women seeking to obtain third-trimester abortions. Only one doctor, rather than the current three, would be required to affirm that continuing to carry the fetus would harm a mother, and the threshold of that harm would be decreased.
When asked if the bill would enable women who are about to give birth to have an abortion, delegate Kathy Tran said yes. She later said that she "misspoke," The Washington Post reported.
Opponents to the bill and abortion also seized upon remarks from Northam. "If a mother is in labor, I can tell you exactly what would happen. The infant would be delivered. The infant would be kept comfortable. The infant would be resuscitated if that's what the mother and the family desired, and then a discussion would ensue between the physicians and the mother," he said, according to Vox.
A spokesperson said that Northam was not talking about infanticide but was "focused on the tragic and extremely rare case in which a woman with a nonviable pregnancy or severe fetal abnormalities went into labor," Vox reported.
Less than 1 percent of abortions performed in the U.S. take place after 24 weeks of pregnancy, according to The New York Times.
Republicans have seized upon the comments, and President Trump has since mentioned the remarks from Northam.
"The governor stated that he would even allow a newborn baby to come out into the world, and wrap the baby, and make the baby comfortable, and then talk to the mother and talk to the father and then execute the baby. Execute the baby!" Trump said while speaking at a campaign rally in El Paso, Texas, earlier this month.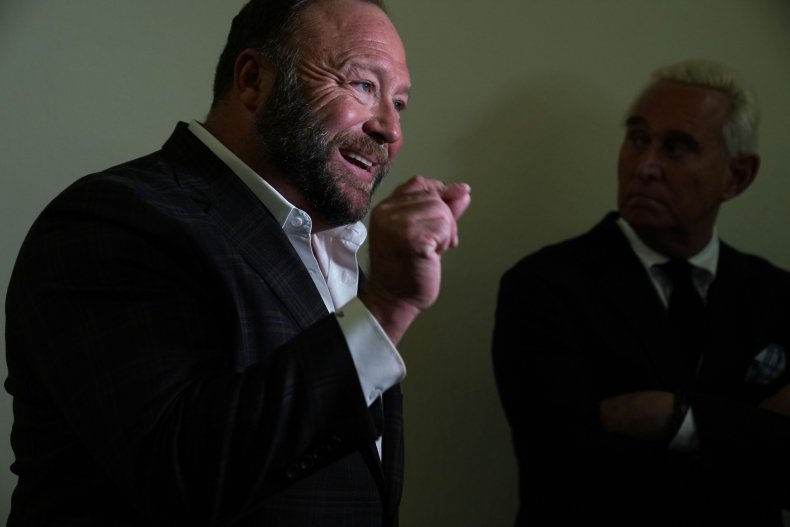 On Monday, the Senate voted against a bill that would have implemented requirements for babies born after failed abortions and enabled prison terms for doctors who violated the legislation.
While Republicans presented the Born-Alive Abortion Survivors Protection Act as a means of protecting infants, Democrats criticized the legislation.
Experts noted that legislation already exists to protect the rights of infants, pointing to the 2002 Born-Alive Infants Protection Act, which gives all babies full legal rights after birth.
Illinois Senator Tammy Duckworth, a Democrat, called the legislation a "political stunt," according to CBS News.
Trump tweeted that "Senate Democrats just voted against legislation to prevent the killing of newborn infant children. The Democrat position on abortion is now so extreme that they don't mind executing babies AFTER birth...."