Is InfoWars' Alex Jones Actually a Performance Artist?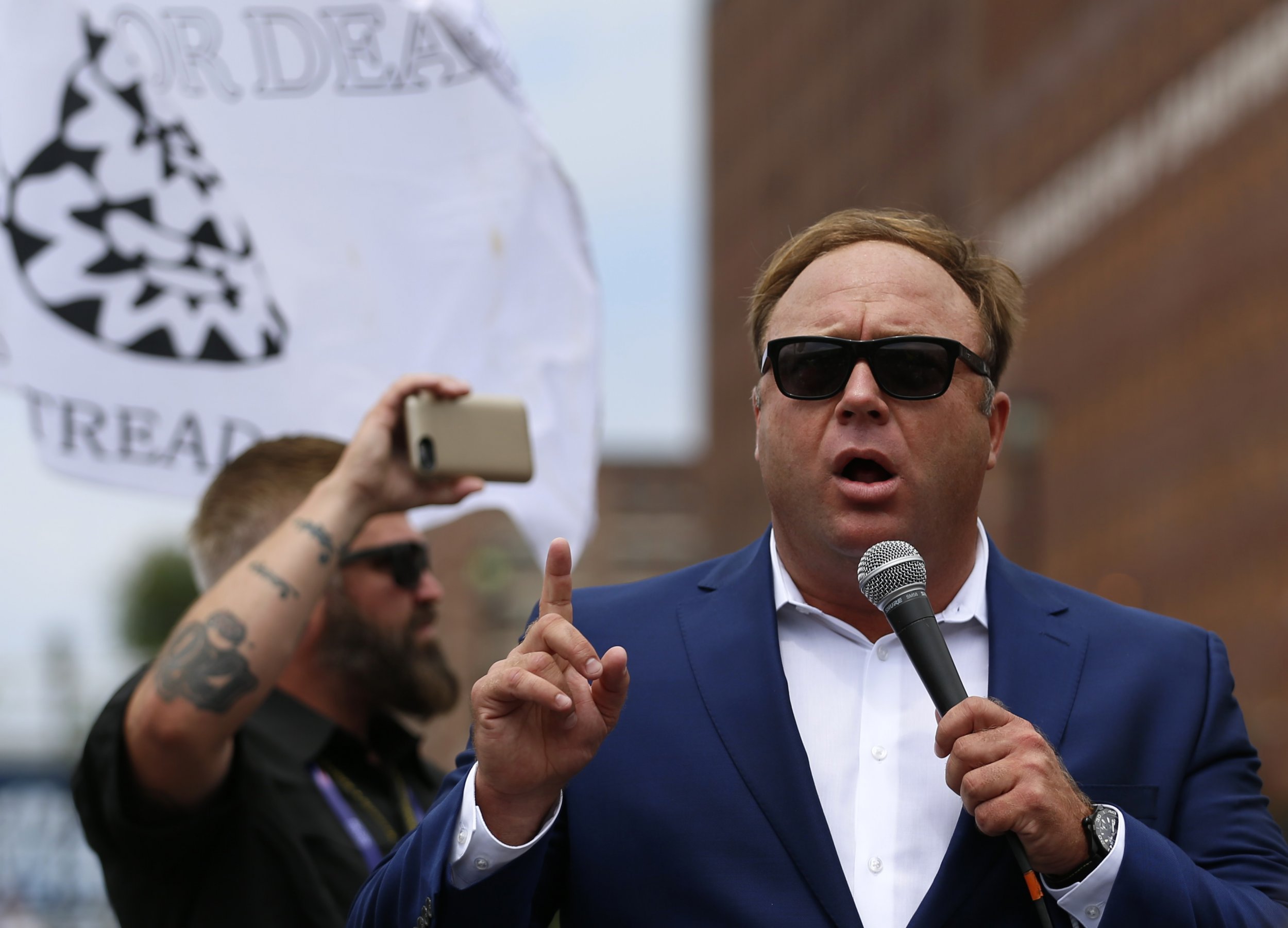 Alt-right provocateur Alex Jones will reportedly attempt to prove that his bombastic, caustic on-air personality is simply "performance art," as the Infowars host tries to keep custody of his three children.
Whether the claim works is likely to depend in large part on the judge assigned to the case, as well as Texas law.
Following the jury selection process on Monday, Jones, who is battling his ex-wife Kelly Jones for joint or sole custody of their children, intends to show a Travis County court over the next two weeks that in real life he is not the vitriol-spewing, red-faced persona on full display during his radio show.
Alex Jones's attorney, Randall Wilhite, told District Judge Orlinda Naranjo at a recent pre-trial hearing last week that his client's actions on his show should not be taken into account when judging him as a parent, saying it would be similar to citing actor Jack Nicholson's performance as The Joker in Batman, the Austin American-Statesman reported.
"He's playing a character," Wilhite said in court, according to the newspaper. "He is a performance artist."
Jones has long been criticized for both the coarse language and conspiracy theories that have been a staple of his show for years. He has ranted that the September 11, 2001, terrorist attacks and the Boston Marathon bombings were inside jobs or "false flag" operations carried out by the U.S. government, and that the Sandy Hook Elementary School shooting was "completely fake with actors," among many other unproven claims.
His ex-wife—the two were divorced in 2015 and the children, ages 9, 12 and 14, have lived him throughout the custody battle—is not convinced her former spouse is a different person away from the mic or camera.
"He's not a stable person," Kelly Jones has said, the newspaper reported. "He says he wants to break Alec Baldwin's neck. He wants J-Lo to get raped. "
She has also raised a concern that Jones engages in "felonious behavior," in reference to his threat to Representative Adam Schiff (D-Calif.) on March 30: "You get in my face with that I'll beat your goddamn ass, you son of a bitch." Alex Jones was reacting to his claim that the congressman had linked him to alleged Russian hacking and involvement in last year's presidential election.
"He broadcasts from home. The children are there, watching him broadcast," Kelly Jones said.
While a verdict in his favor would help Jones's personal life, it could hurt a career that has resulted in a wide audience and even a friendship with President Donald Trump.
Whether his planned defense works largely depends on Texas statutes and the judge involved, New York-based attorney Scott Orgel of Eiges & Orgel told Newsweek Monday.
"It depends on who it is," Orgel said. "I've had TV actors who it's been said 'this person is a monster and this what they do for a living.'"
However, if someone is an actor, rather than say a drug dealer, a parent's job isn't necessarily a factor in such cases, according to Orgel. Often, the only factor is that the parent is employed.