Alex Jones Claims 'Swamp King' Mueller Indicted Manafort to Distract From Russia Deals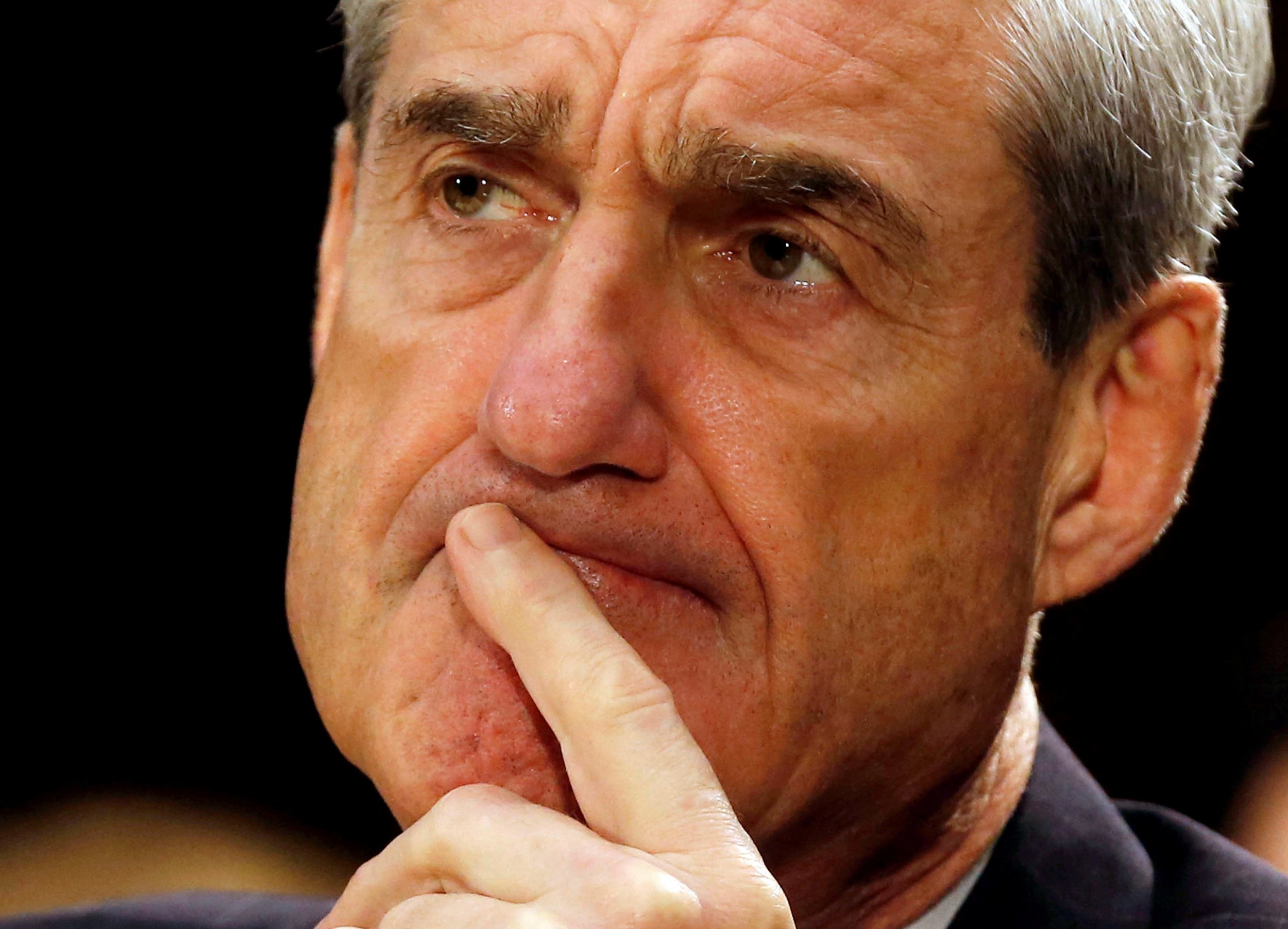 Alex Jones, the raving conspiracy theorist who said the government created homosexuality, now baselessly claims special counsel Robert Mueller, whose team is investigating Russian interference in the 2016 election, is a "swamp king" who is in bed with the Russians himself.
"These swamp creatures and their swamp king, Mueller, believe they can overturn a duly elected president with their fraud. And to see them, when Mueller is involved with all of these Russian companies," Jones said on his show InfoWars, an outlet that claims President Donald Trump is responsible for defeating a global conspiracy of pedophiles.
"It is disgusting, it is depressing, it is infuriating, it is enraging, it is nauseating, to know all about Russiagate, and to know that the Democratic Party, the entire leadership of it, everyone you investigate, is deep in with the Communist Chinese, the Russians, the globalists, selling the country out," Jones raged on Monday night's segment.
Mueller's probe has so far led to charges against three former members of the Trump campaign, including former chairman Paul Manafort, who is charged with laundering tens of millions of dollars for pro-Russian politicians in Ukraine.
There is no evidence that Mueller has any connection to Russian businesses, but a lack of evidence has never been a sticking point for Jones. He also claimed that he exclusively broke the news of Manafort's indictment, and that Mueller and former FBI Director James Comey deliberately covered up the sale of Uranium One, a Canadian company with U.S. mine holdings, to a Russian company while Hillary Clinton was secretary of state.
Adding to his collection of crazed conspiracy theories, Jones said Monday's charges were made to distract from a story Trump circulated last week claiming the Obama campaign paid the company Fusion GPS to fund the unconfirmed dossier alleging years-long collusion between Trump and Russia, and that the Kremlin was blackmailing Trump with a tape of prostitutes he hired urinating on a bed.
"All of this is being done because it all came out last week, what we already knew about Fusion GPS and the fake pee-pee-gate, and the Uranium One deals and the payoffs and the lying to Congress and all the rest of it," Jones said.
Like Jones, Trump was quick to call the charges against his former campaign officials "fake news."
"The Fake News is working overtime. As Paul Manaforts lawyer said, there was 'no collusion,'" the president tweeted.
The good news, according to Jones, is that the Democrats and evil "globalists" didn't get away with trying to steal the election from Donald Trump. In his view, his movement's victory becomes "ever more accelerated" each day Trump remains in office.
"You can be absolutely assured that globalism will fall, that globalism is failing. It's dead on arrival. It's falling apart faster than we thought," he concluded. "There is going to be a nice Christian cross sticking out of your political carcass."