Climbers' Bodies Discovered in Melting Tibetan Glacier 16 Years After Avalanche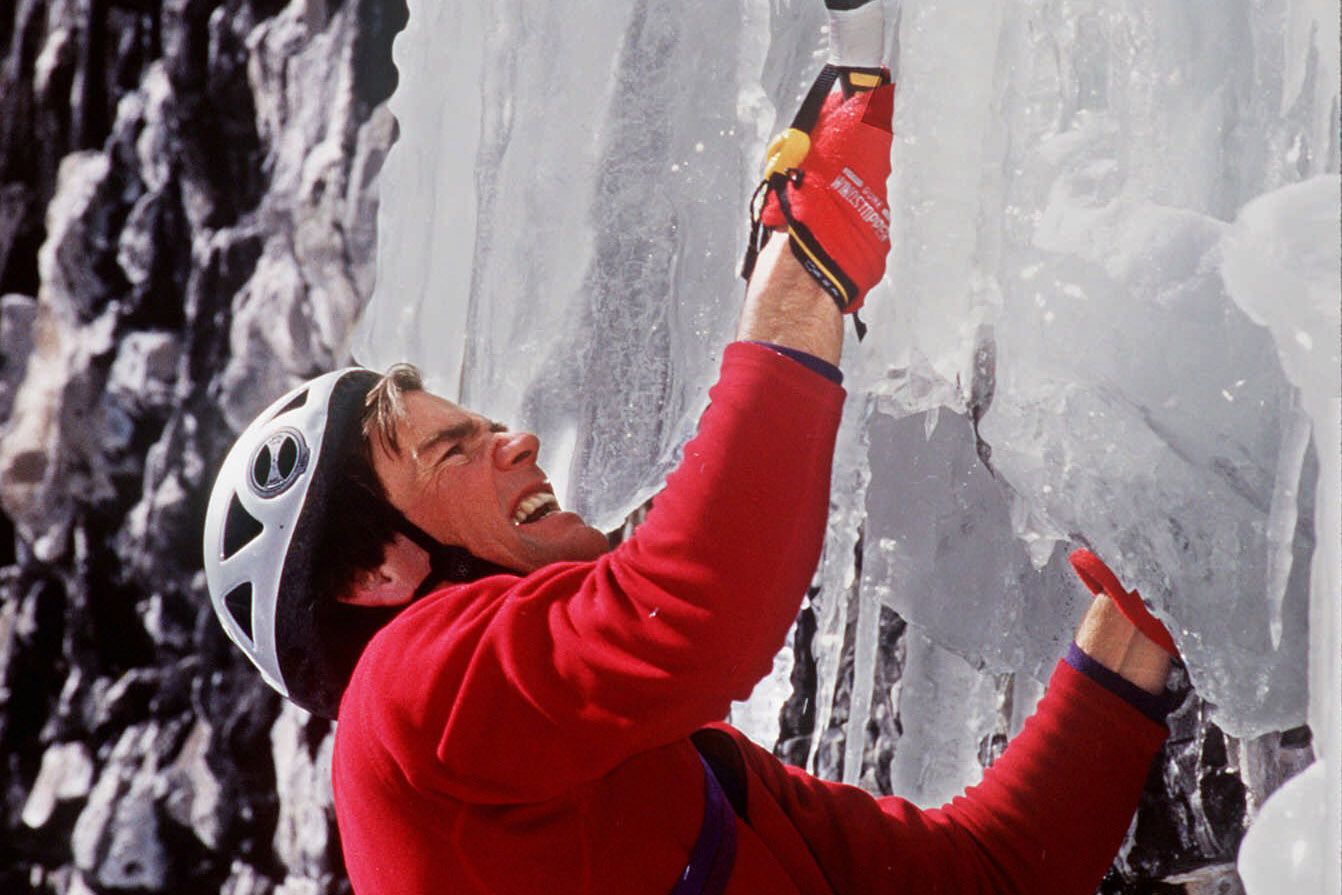 The bodies of two American climbers have been found in a melting glacier nearly two decades after the pair went missing following an avalanche.
The bodies of Alex Lowe and fellow climber and cameraman David Bridges were discovered by two European climbers who were acclimatizing for their own ascent on the south face of Tibet's Shishapangma mountain, which at 26,289 feet is the 14th highest in the world. The discovery was announced on Friday.
According to a statement from the Alex Lowe Charitable Foundation, their bodies were found enclosed in thawing blue ice last week. The climbers who found them, David Goettler and Ueli Steck, described the clothing and packs on the bodies to Conrad Anker, who was with Lowe and Bridges on their fateful climb. Anker determined it matched what they were wearing.
"Alex and David vanished, were captured and frozen in time," Jennifer Lowe-Anker, Lowe's widow, said in a statement. Lowe-Anker married Anker, who suffered a head injury and a broken rib in the avalanche, in 2001. "Sixteen years of life has been lived and now they are found. We are thankful."
Lowe, who was 40 at the time and was considered one of the best climbers of his generation, and Bridges, 29, were buried in an avalanche on October 5, 1999, while they were filming a documentary series for NBC Sports. For the series, "The North Face Expeditions," Lowe, Anker and Bridges set out to become the first Americans to ski down the Shishapangma summit.
In an interview with Outside magazine published on Saturday, Lowe-Anker said she didn't realize how quickly the ice would melt, saying: "I thought it might not be in my lifetime." She added that the family plans to collect the bodies this summer and hold a ceremony in nearby Nyalam, Tibet.
"Alex's parents are grateful to know that their son's body has been found and that Conrad, the boys and I will make our pilgrimage to Shishapangma," said Lowe-Anker. "It is time to put Alex to rest."