Who is Alex Morgan's Husband, Servando Carrasco?
Alex Morgan is making headlines at the World Cup with the U.S. women's soccer team. But she's not the only pro player in the family: Her husband, Servando Carrasco, is a midfielder for the L.A. Galaxy—and Morgan's biggest fan.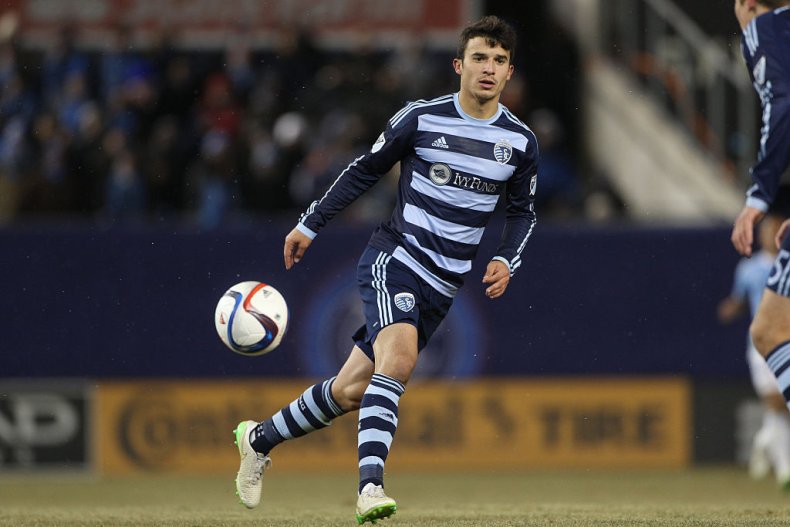 Though born in the U.S, Carrasco spent his childhood in Tijuana, before moving with his family back to San Diego. In high school, he played for the ultra-competitive San Diego Surf Soccer Club and was groomed for the Olympics.
At Berkeley, Carrasco was named All-Pac-10 second team twice in a row and, in 2010, was made senior co-captain. A year later, he was drafted by the Seattle Sounders FC. He was traded to the Houston Dynamo and then Sporting Kansas City, before landing at Orlando City in 2015.
Morgan and Carrasco met as freshmen at Berkeley in 2007 and, after a long courtship, married on New Year's Eve 2014.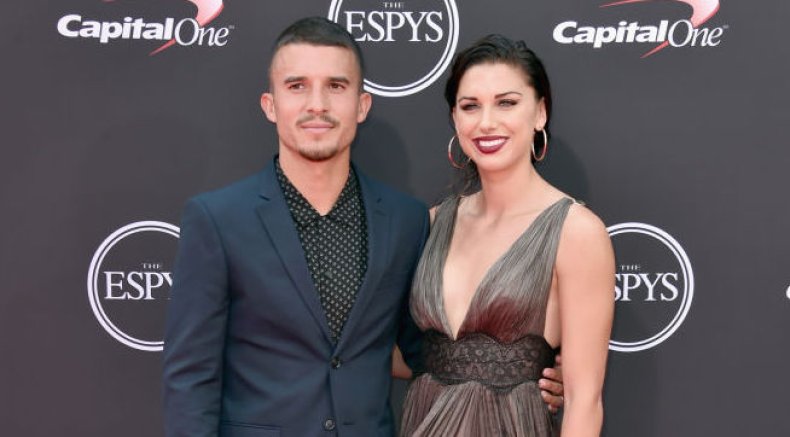 Until 2017, both were on Orlando teams—she on the Orlando Pride, he playing for Orlando City SC. But Orlando City decided not to pick up Carrasco's contract for the 2018 season. When Carrasco was signed by the Galaxy, the couple had to start spending much of their time on opposite coasts, with Morgan in Orlando and Carrasco in Los Angeles.
"I don't want to sugarcoat it, it's not easy," Morgan told the Orlando Sentinel of being apart. "I think we've spent a lot of time away from each other, so we kind of understand that side of things. Obviously, with the national team, I'm away for a couple weeks at a time, all the time. So we've gotten used to that."
The hardest part, she added, was settling into a life together in Orlando and seeing that taken away. "Just moving forward, I feel like as much as we can see each other on off weeks or whatever it is, will definitely help."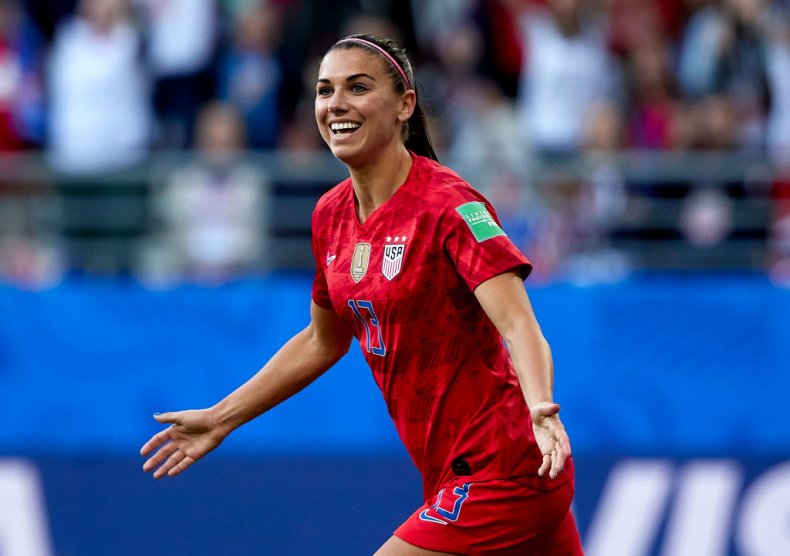 Because of his commitments to the Galaxy, Carrasco hasn't had a chance to see his wife play in the World Cup in person. But if the U.S. team makes it to the World Cup final—which many experts say is likely—he'll fly to Paris to be with her, as the Galaxy are off that weekend.
Servando described Morgan's soccer play as "very raw," when they met.
"Clearly, she had the athletic ability," he told MLS Soccer. "She was the fastest player on the team. She had an amazing left foot. She could strike a ball on a rope. And then she started to add things to her game, brick by brick. She got better tactically, she started watching more soccer, her first touch got better."
He added that her skills have continued to grow: "She's not just a person that builds her game off of her speed or off of her athleticism. She's always looking for a challenge."
Servando says the two don't compete over soccer .
"I love her for the person she is, and what she accomplishes is almost secondary to that," he told MLS Soccer. "Of course, I'm proud of her, there's no doubt about it. When my nieces talk to her and they look up to her, that's as good as it gets. I mean, the soccer stuff, yeah, for sure, cool. But to see her on the '100 Most Influential in the World' in Time magazine? I'm like, damn. She's making a difference."