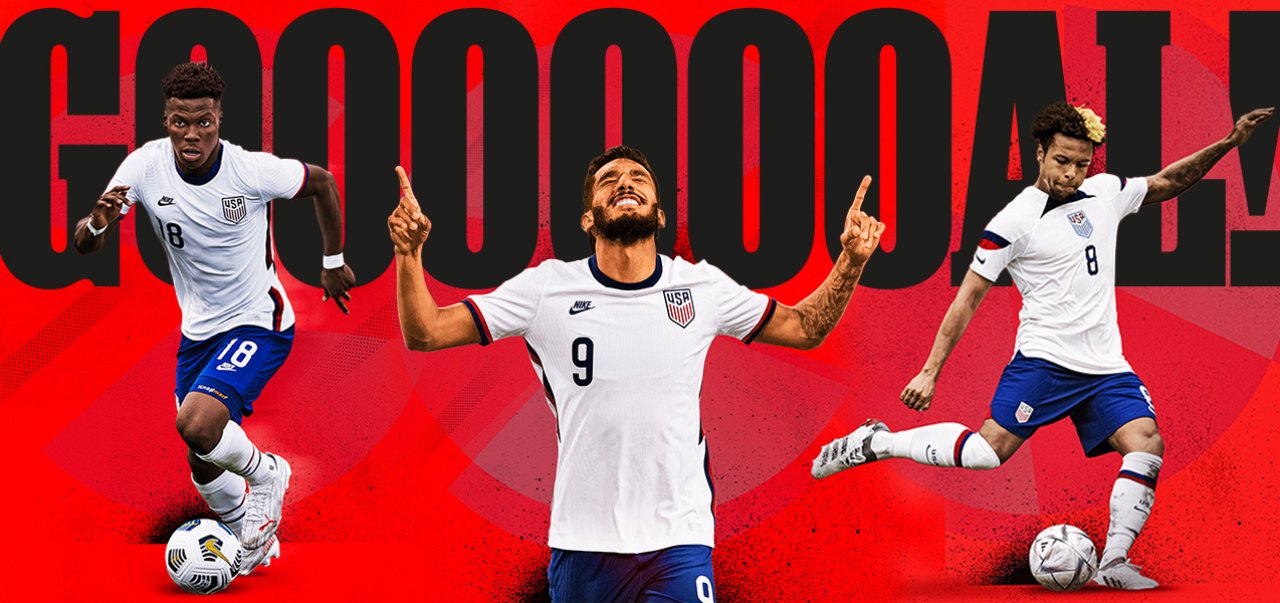 Alex Morgan: What It Takes to Win a World Cup Isn't What People Expect
My journey to the World Cup was different than a lot of soccer players nowadays.
Growing up, I watched as the U.S. hosted—and won—the 1999 women's World Cup. It drew a huge number of fans and eyes on the tournament, raising soccer to an unprecedented level of recognition in the U.S. It was a pivotal moment for me; soccer could be a global event—and a full time job.
But playing in a World Cup wasn't a tangible dream of mine until I was 18 years old, when I got called up to the U.S. under-20 women's national team. I realized I could make the senior national team and play in a World Cup—experience something I've only ever watched on TV.
I have a 17-year-old teammate at San Diego Wave and she's had a dream to play in a World Cup since she was 12. But that just wasn't the case when I was 12 years old. There was no women's professional league; no real opportunity to be on the World Cup team without luck and big dreams. It felt out of reach.
My first World Cup
For the whole World Cup 2011 tournament, I was overwhelmed trying to understand the tournament, and with emotion. I was wide-eyed and eager to learn. Then, when I stepped on the field for the semifinal game against France, I just felt free.
I didn't have to feel the nerves of the fans around in the stadium or millions of people watching, or the fact that a World Cup was on the line, and that in order to make it to the final, we had to win that game.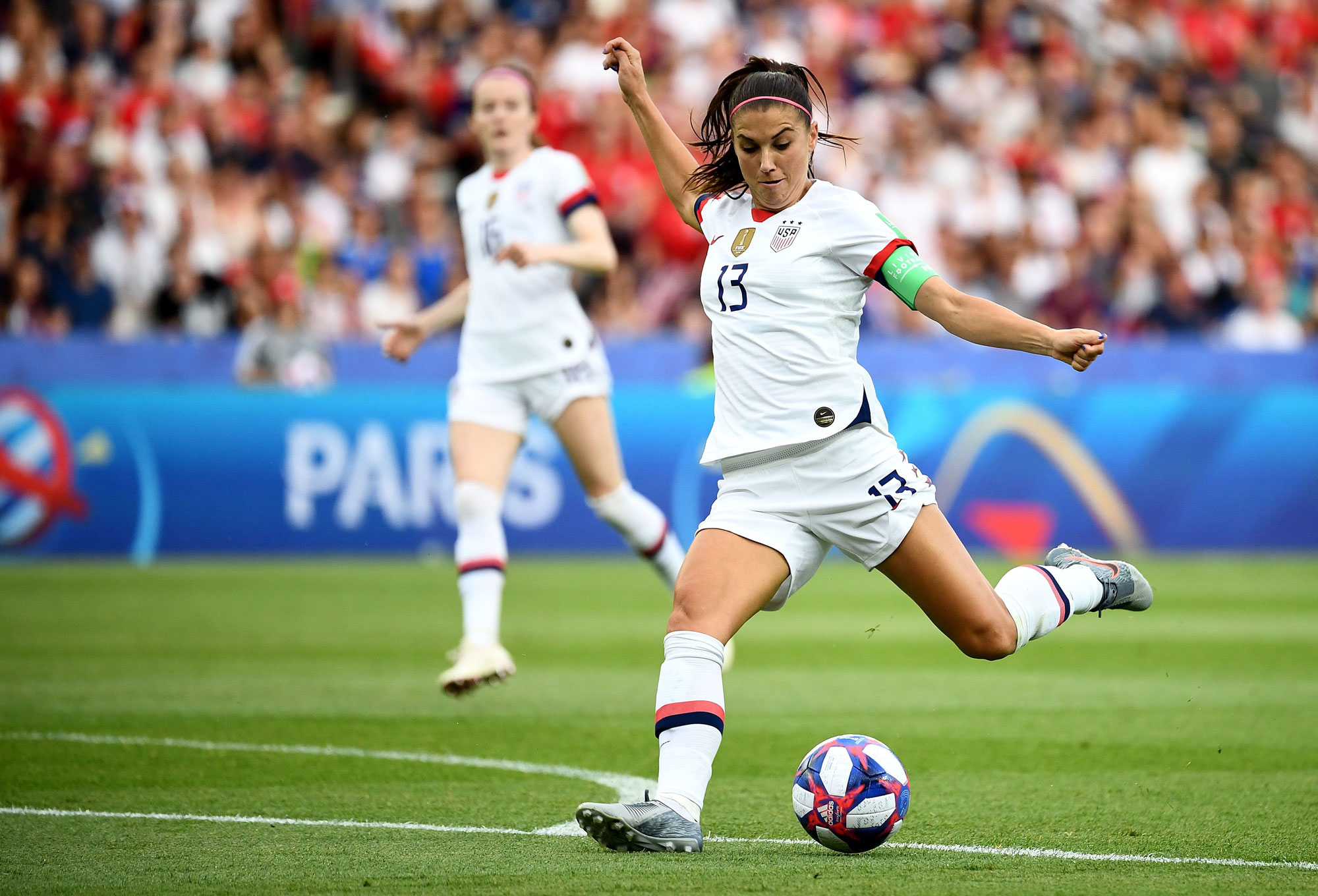 All the hard work that you put in, all of the insecurity, all the ups and downs in your career, come down to this moment of enjoying it. So it was a breath of fresh air. I didn't have to try to prove myself—I already had.
How it feels to score
I can remember the exact touches before my goal against France—my first goal in a FIFA Women's World Cup tournament, in a game we ultimately won, 3-1. The goalkeeper had stepped out into no man's land, and I knew I had to shoot in the far post.
But my goal against England in the 2019 World Cup stands above the rest because it was the semi-final game winner. That moment solidified our chance for another World Cup title after winning in 2015.
It was a moment of real relief for me after scoring five against Thailand in the opening group game and not again in the tournament, until that moment. I connected with my teammate in a way that we trained numerous times and I had the confidence to plan a celebration. So that goal is set apart from the rest, but every single goal is special.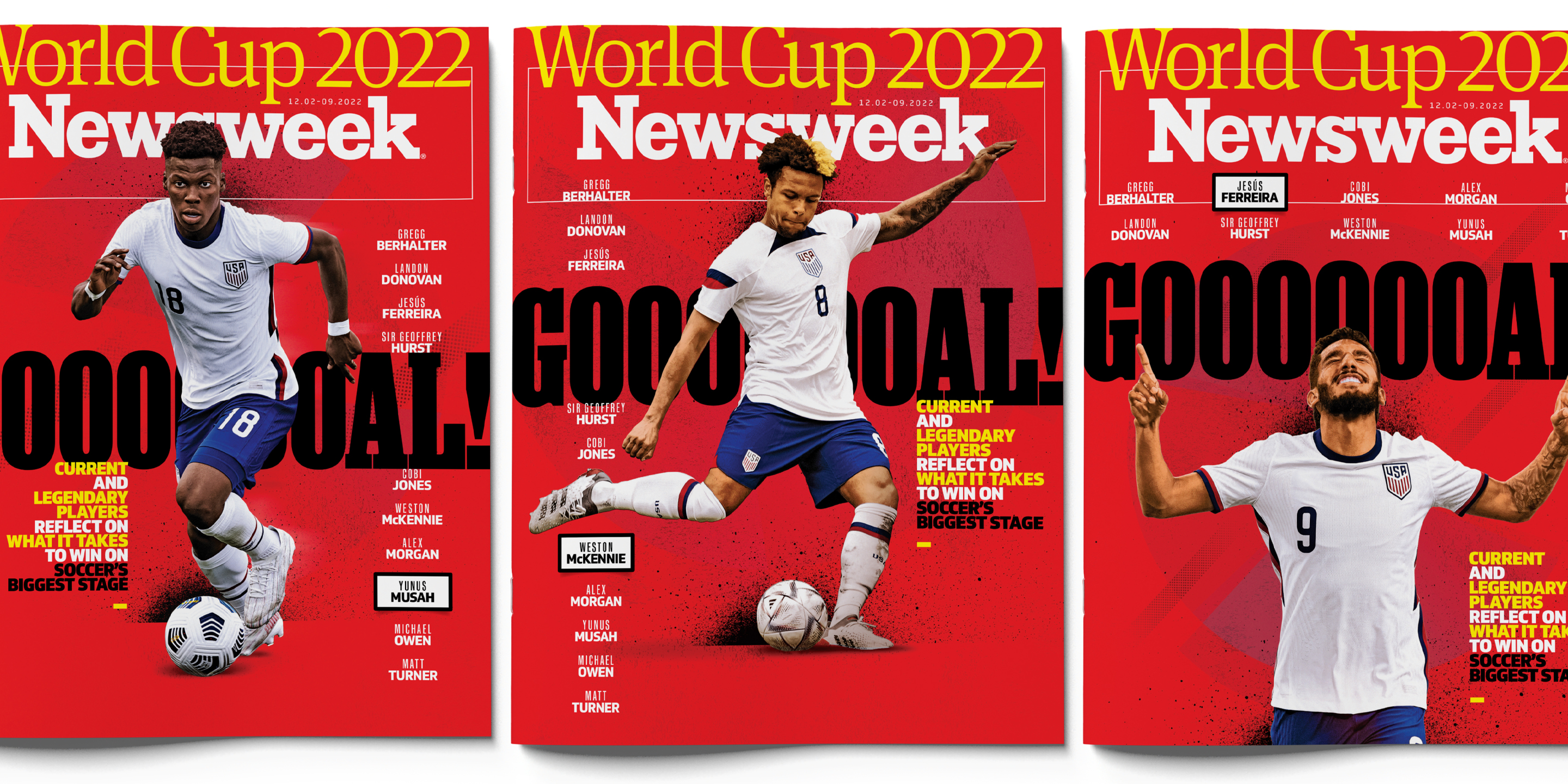 What it takes to win
World Cups take a huge amount of physical exertion. Your body is playing 90- or 120-minute matches every five days. But there is an even bigger challenge to winning a World Cup final: coping with mental fatigue.
Game after game, you have to go through this cycle of preparing for a game, playing a game, reviewing that game, and then closing that chapter. It takes so much focus.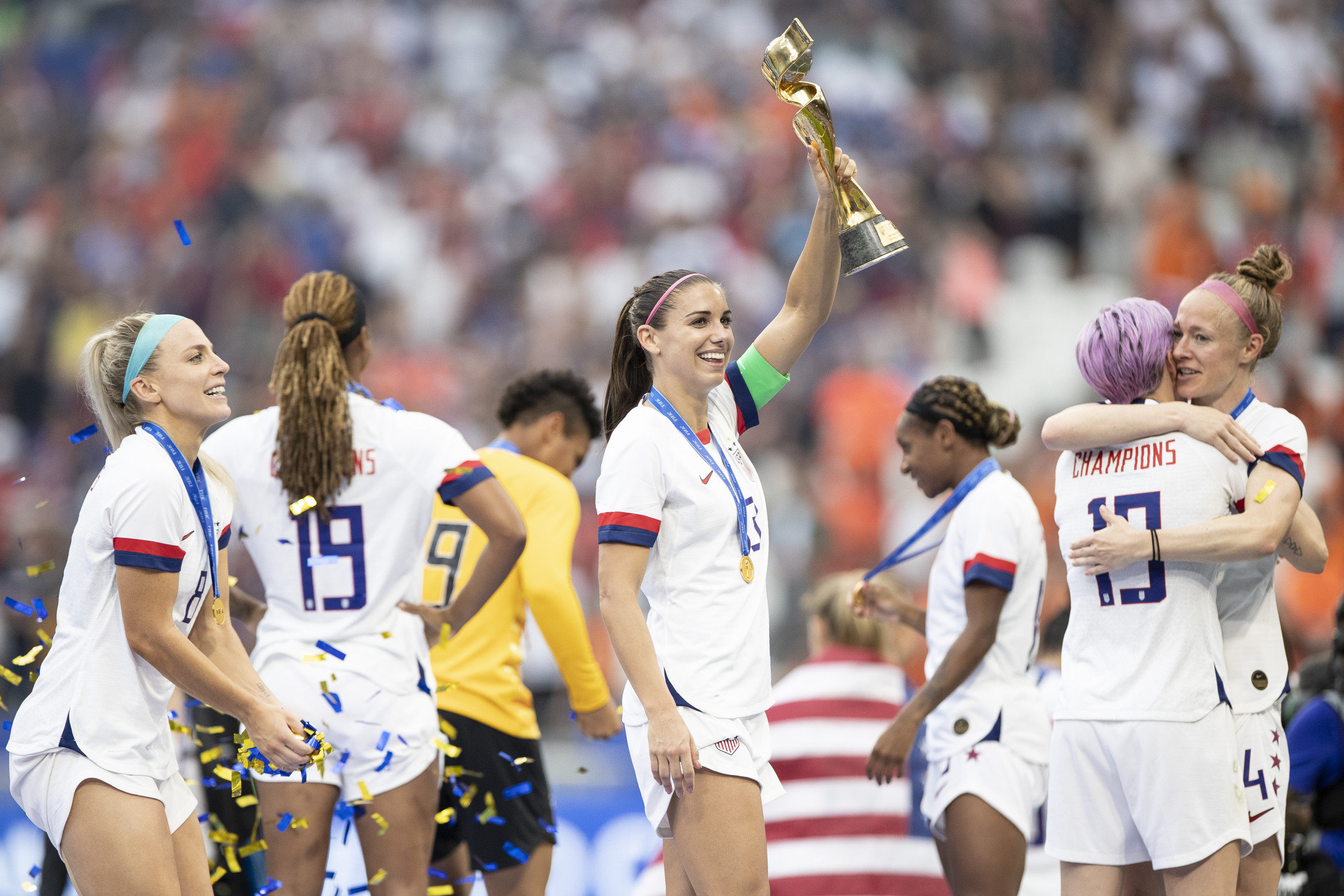 People don't see the amount of time you're spending in meetings, watching your last game back, having tactical training and talking about the opponent. At the end of a tournament, you are so incredibly mentally exhausted.
It takes more mental focus than anything else I've ever experienced in my life.
I balance that by ensuring I get 30 minutes to an hour a day where I'm not thinking, talking or stressing about soccer, I'm just being Alex the person; spending time with my family, going to get a coffee, going shopping, doing normal things in the middle of a World Cup. It's important.
Another piece is that, as a forward, you need a short-term memory. Because when you get in front of the goal, you can miss nine shots and the tenth one goes in, but you don't take that tenth shot without having the same confidence that you had for the first shot.
Hopes for the 2022 U.S men's team
I didn't get into watching men's soccer or the World Cup until I went to college and spent a lot of time with my now husband, Servando, who I started dating in school. He introduced me to enjoying the World Cup and the passion that so many fans have for it. I remember setting the alarm and trying to find bars at six in the morning that broadcast the games. For a whole month, soccer is at the forefront, and that's one of the most exciting things about a World Cup.
I'm really excited for the men because this is going to be a lot of these players' first World Cup. Missing out on the last World Cup was a huge disappointment. Not only have they been looking forward to this World Cup for four years, but some have been looking forward to it for either eight years, or their entire life.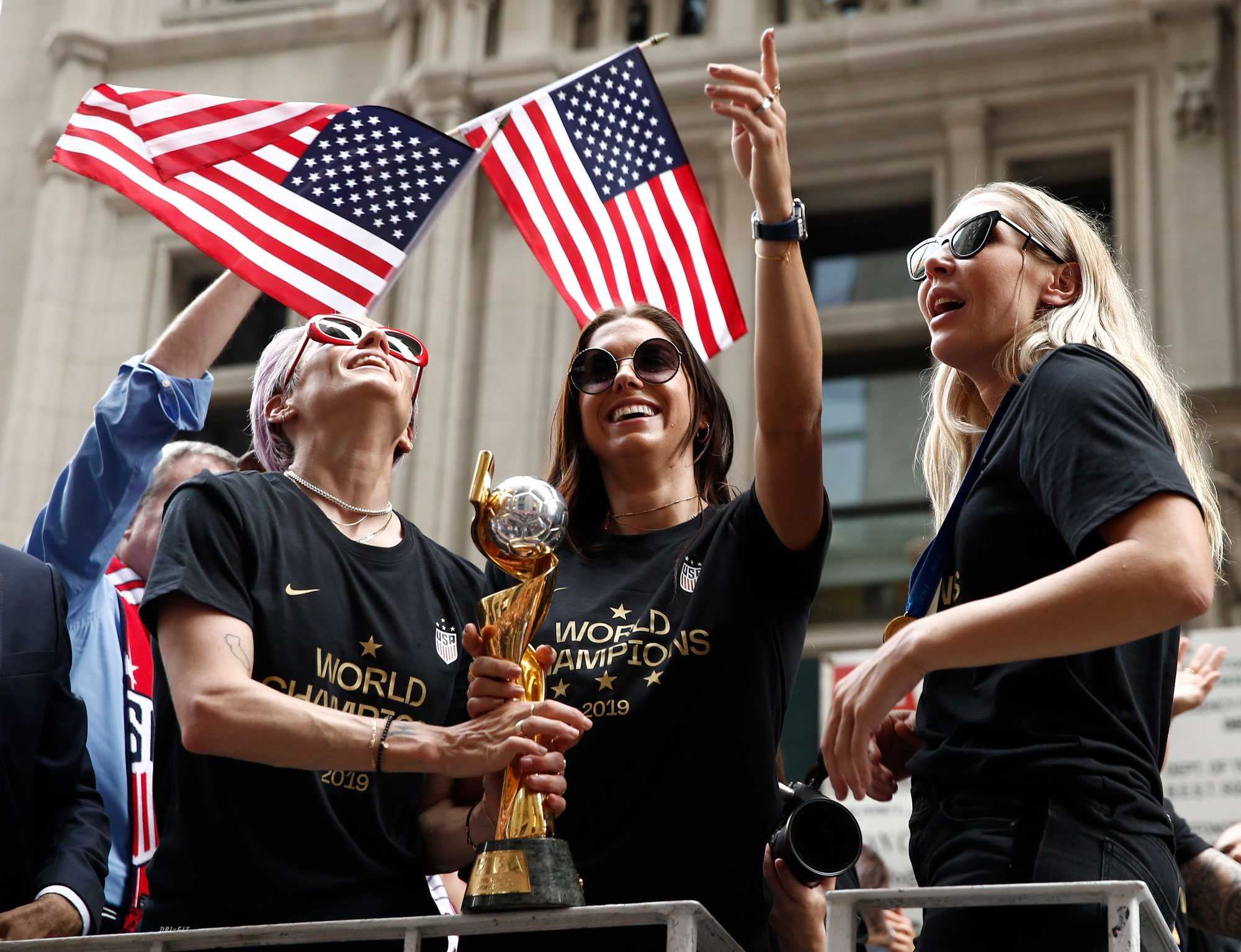 I'll watch every game. They have a difficult group. My advice is to take it one game at a time and to play every game like it's your last. Give every single inch of what you have on the field, in every single one of those group games.
That's the way that we approach it. The U.S women's national team has won four World Cups now, but every single time we step on the field—it doesn't matter who we're playing in the group stage—we do so knowing that if this was our last day, we would be proud of what we put on the field.
Christian Pulisic was probably the most disappointed out of anyone about the last World Cup. He has shown himself to be a leader at such a young age and it's really exciting to watch him play. So, I'm really looking forward to him leading this team in the tournament. And there's a lot of youthfulness on this team, so I'm hopeful and optimistic that they're going to make it far.
The big goal is getting out of the group stage. After that, football is a funny sport. Anything can happen. It's who shows up to play at the right time. It's having a little luck on your side.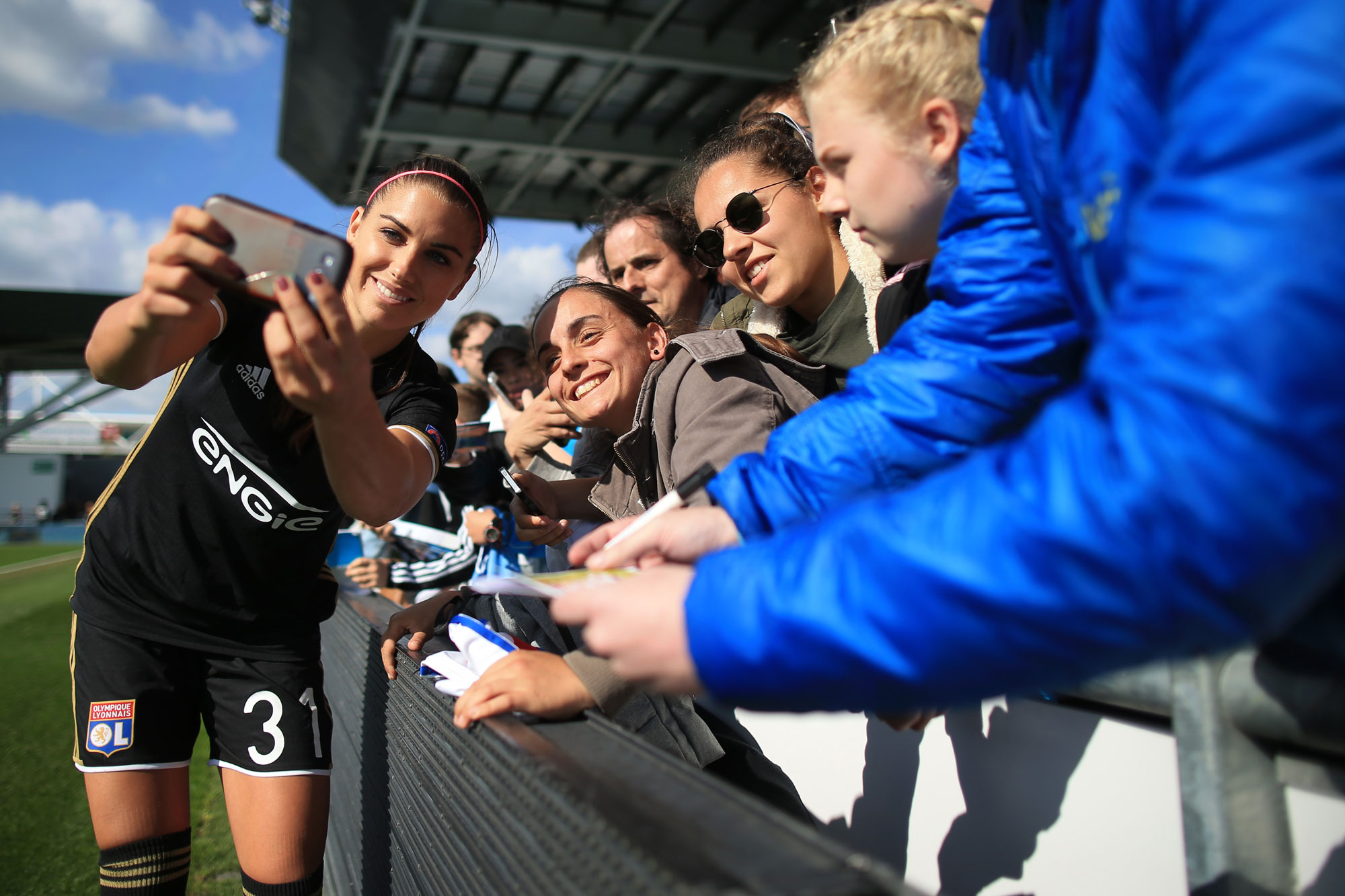 Advice for the younger players
Social media plays a bigger role than ever, nowadays. There's always criticism from fans, there's always people who want to talk or stir the pot. It's so important to keep that team bubble tight and confidence within the group high, and to not let any outside voices penetrate.
A lot of people, especially Gen Zers, can live on their phones, and look at every little comment of either what is being said about them, or the team. Try to tune that out and focus on what you need to do to get this World Cup done.
The future of the women's World Cup
Moments like goals in a World Cup you definitely never forget, just because of the amount of emotion and pressure within them that you just don't get in any other moments in life. I think that's the reason I just keep playing, because I'm so hungry for those moments.
So looking ahead to the World Cup 2023, I feel very optimistic for our team. I had a really good season in 2022 and got into a great rhythm, and a lot of players will be coming back from injury and pregnancy in the coming months. We also have younger players who have just joined the team and done so incredibly well.
Sophia Smith is someone who has already made her mark on the sport. I spend a lot of time on the field with the forward group and I have so much fun playing up top with her. I always try to make sure she feels confident with every game; if I can give her a little bit more confidence, I will.
There are two other players in particular that I also feel have done really well over the past year, who I play both club and country with: Taylor Kornieck and Naomi Girma. I think they will both have a long career on the U.S women's national team. It's been so great to see their evolution and their journey.
We are in a unique position, as U.S. women's national team players, to have a platform to speak up where a lot of female athletes or other footballers may not have the opportunity to do so, or at least be heard in the way that we are.
Every World Cup has just gotten bigger, better and more magnified. And that means more sponsors and viewership. World Cup host countries should be doing it bigger and grander now. If I can fight for that, I will, because we deserve it.
Alex Morgan is a professional soccer player who plays as a forward for San Diego Wave in the Women's National Soccer League and for the U.S. Women's National Team. You can follow her on Instagram @alexmorgan13.
All views expressed in this article are the author's own.
As told to Newsweek senior editor Jenny Haward.
This My Turn essay features in the latest issue of Newsweek, on stands November 25.