Alex Murdaugh's Chances of Overturning Double Murder Conviction on Appeal
Following Alex Murdaugh's sentencing for the murder of his wife and son, his defense team has announced it will launch an appeal against the conviction.
On March 2, the 54-year-old Murdaugh, once a prominent South Carolina attorney, was found guilty on two charges of first-degree murder for the 2021 killings of his wife Maggie, 52, and son Paul, 22.
The following day at his sentencing, Murdaugh was given life in prison without parole. The 11-person jury deliberated for under three hours following the six-week trial.
Speaking on Twitter on March 9, Murdaugh's defense attorney, Dick Harpootlian, tweeted: "Today [Jim Griffin] and I filed our notice of appeal for Alex Murdaugh.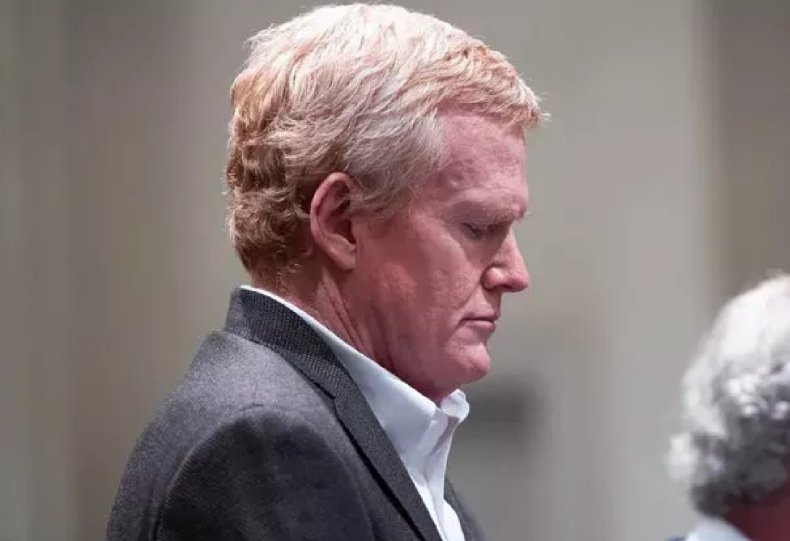 "This the next step in the legal process to fight for Alex's constitutional right to a fair trial."
In a follow-up tweet, he wrote: "No amount of vitriol or misguided attacks will stop us from pursuing due process for Alex to the fullest extent of the law.
Criminal defense attorney Rachel Fiset, managing partner of Los Angeles-based Zweiback, Fiset & Zalduendo, spoke to Newsweek about the chances of Murdaugh's appeal being overturned.
Fiset remarked that it was highly unlikely Murdaugh's conviction would be overturned and said the former lawyer would have an "uphill battle" with the appeal.
She told Newsweek: "Murdaugh has informed the court that he will be filing an appeal, which is not surprising given his conviction and life sentence. He has not yet informed the court, however, on what basis he will seek to have his conviction overturned.
"It is likely that he will argue that the judge's ruling allowing all of his financial crimes to be heard by the jury should be overturned on the basis that it unduly prejudiced the jury against him such that he could not get a fair trial on the 'merits' of the evidence in the murder trials.
"No matter what the basis is for his appeal, Murdaugh has an uphill battle. Not only does he have to show that there was an error made in the trial, but he also has to show that without that error he would not have been convicted.
"He may attempt every avenue of appeal and take it to the highest court possible before he reaches an end, but in all events it is highly unlikely that his conviction and sentence will be overturned."
Following the sentencing, Murdaugh's defense attorney Jim Griffin spoke on NewsNation with anchor Chris Cuomo.
Griffin said: "Because [the verdict] came back so quickly, and doing this for over 30 plus years, that's normally a sign that it's a guilty verdict.
"We were shocked that they did come back so quickly, but having learned that they had a verdict within three hours of going out, we were not surprised when it was read out to the courtroom.
"We prepared Alex that that's likely what it would be, but to say that we were disappointed would be a tremendous understatement."
Griffin went on to suggest there were holes in the prosecution's argument that Murdaugh committed the crime.
He added: "There was so much, six weeks of evidence, and there was so little evidence on the actual murders. There're no murder weapons, there're no bloody clothes, there's no motive to the murder, and so we thought the jury would have to work through a lot of that."
Newsweek has contacted Dick Harpootlian via email for comment.