Alex Murdaugh Evidence Falls Into Three Categories, Attorney Explains
The evidence against former Alex Murdaugh, who is accused of killing his family, will fall into three distinct categories, a legal expert told Newsweek.
Murdaugh, 54, is accused of fatally shooting his wife, Margaret Murdaugh, 52, and their 22-year-old son, Paul Murdaugh, at their home in Colleton County, South Carolina. Both were killed on June 7, 2021.
Alex Murdaugh, who called police to say he discovered their bodies, has denied that he had any role in their deaths. His trial began this week.
Attorney and former federal prosecutor Neama Rahmani said there was already evidence against Murdaugh and noted how it would be separated into categories.
"The Murdaugh murder trial is unlike any other because of Alex's many other crimes and stature within the community, but like any other circumstantial case, the prosecution is going to want to overwhelm the defense by presenting so much evidence that the jury has no choice but to convict," Rahmani told Newsweek. "That evidence will fall into three categories."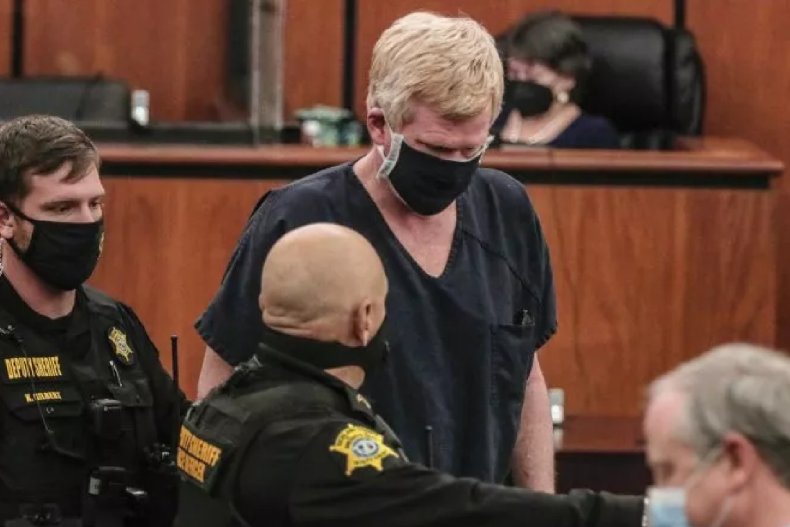 Forensic Evidence
"First and most importantly, the state wants to establish forensic evidence tying Alex to the murders, particularly the blood splatter and ballistic evidence," Rahmani said. "We know Alex's lawyers have already questioned the blood evidence and on day one, they cross-examined the prosecution's firearms expert."
Digital Evidence
"Second is the digital evidence. It's still unclear what the Snapchat and Google representatives will testify to, but digital evidence is critical in most murder trials today," Rahmani said.
"Whether it's snaps or other messages, internet searches or cell site history, digital evidence can show what Alex was doing and where Alex was and what he was thinking. Alex is more sophisticated than your typical murder defendant, so he might have taken steps to avoid a digital footprint."
Evidence of Financial Crimes
"Third, is evidence of Alex's financial crimes, including embezzling money from clients and attempted suicide," Rahmani said. "Motive is not an element of the crime, but prosecutors will want to 'dirty up' Alex so he doesn't appear to be a grieving husband and father. And jurors will want to know why someone would kill his family members."
Rahmani also addressed how Murdaugh's defense team could respond to the evidence. He said Murdaugh's alibi will be "crucial."
"If he was indeed at his mother's house when Maggie and Paul were killed, that is reasonable doubt," he said. "Alex's mother has dementia and is reportedly on her deathbed, so she probably can't testify."
Rahmani mentioned the importance of Murdaugh's defense having a coherent story regarding his alibi and concluded that the "defense's alibi story is far from bulletproof."
Newsweek reached out to Alex Murdaugh's lawyer, Dick Harpootlian, for comment.