Alex Murdaugh Trial Hears Bombshell Evidence on Suspect From Sister-in-Law
Alex Murdaugh's sister-in-law Marian Proctor's testimony caused a stir in the court case where he is accused of fatally shooting his wife and son.
The 54-year-old's wife, Margaret "Maggie" Murdaugh, 52, and their 22-year-old son, Paul Murdaugh, were killed on June 7, 2021. The accused called the police to say he had found their bodies at their home. He has pleaded not guilty.
This week, police body-cam footage has also been released showing Alex Murdaugh's first interactions with the police after his family's deaths.
On Tuesday, during the court case, Proctor began her testimony and gave details about Alex Murdaugh and his behavior as well as other information she had learned about her brother-in-law from his lawyer, Jim Griffin.
Footage has begun circulating on social media that shows the moment that the judge asks the jury to leave before Proctor is allowed to continue, after objections are raised by Griffin.
The clip was posted by Twitter user Logical Notes, who captioned the video: "Maggie Murdaugh's sister throws Defense into a panic as she is about to testify to the STAGED roadside shooting that injured Alex.
"She was told this information by Defense Attorney Griffin, who is desperate to keep it from jurors."
In 2021, Alex Murdaugh was charged with insurance fraud, conspiracy to commit insurance fraud and filing a false police report in connection with a staged suicide scheme, according to reports.
In this scheme, Murdaugh was meant to ensure that his other son could collect on a $10 million life insurance policy.
A follow up video posted by the Twitter page had the caption: "Defense Attorney Jim Griffin embarrasses himself as he desperately tries to stop testimony from being told to jurors."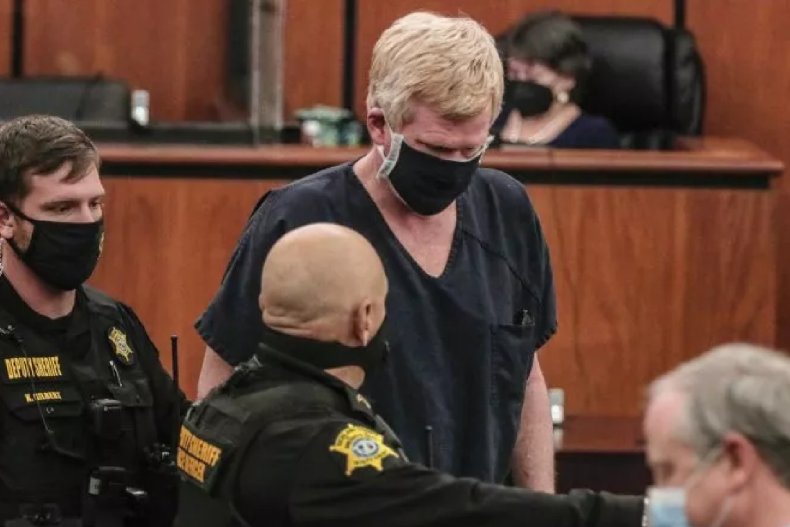 Proctor, during her cross-examination, went on to explain that she came to know that the shooting of Alex Murdaugh was staged after a conversation with Griffin.
In the clip, Proctor spoke about about her growing concerns and confusion surrounding the alleged attempts on Alex Murdaugh's life.
She said: "That day and for some time after that, we were very concerned for the family. We felt like someone was after them but then we started finding out about other things that had been going on in Alex's life."
The court case judge, speaking to Proctor, clarified: "And this is in part based on your conversation with Mr. Griffin?"
He added: "Would you say that you had a conversation with Mr. Griffin?"
Proctor said: "This is everything that has come out since then. That day that we found out that Alex had been shot we did have a conversation with Mr. Griffin."
The judge finished the sentence and said: "Mr. Griffin is the one who told you he had been fired and that he had been caught stealing money."
After she answered "correct," Griffin said that Proctor's testimony was hearsay. Audible groans and laughter could be heard from those in the room.
The judge continued: "What kind of quandary does that put you in Mr. Griffin? Are you going to be a witness as well?
Griffin added: "That is a hearsay statement, your honor, without a doubt that is classic hearsay."
Newsweek has contacted Alex Murdaugh's lawyer, Jim Griffin, for comment.
According to a New York Times report, during the court case, Proctor also went into greater detail regarding her growing concerns for Alex Murdaugh's lack of determination to find the killer of his wife and son.
During the court case, she said it appeared Alex Murdaugh was more concerned with protecting his now deceased son's reputation in the days after the murders, rather than with finding the killer.
"We never talked about finding the person who could have done it. It was just odd," she said, adding that Murdaugh made a comment about the incident that she did not understand.
She continued: "He said that he did not know who it was, but he felt like whoever did it thought about it for a long time. I just didn't know what that meant."