Alex Murdaugh Testimony Risks Putting Him in 'Serious Jeopardy': Attorney
Alex Murdaugh, the 54-year-old accused of shooting and killing his wife and son, may take the stand in his trial in a move that could put him in "serious jeopardy," according to one attorney.
Paul Murdaugh, 22, and his mother Margaret "Maggie" Murdaugh, 52 were shot and killed on June 7, 2021.
Police have confirmed that Alex Murdaugh, 54, reported finding their bodies at their hunting estate in Colleton County, South Carolina. He said that he found their bodies near the dog kennels at the property.
In the summer of last year, Alex Murdaugh was charged with two counts of first-degree murder and two counts of possession of a weapon during the commission of a violent crime. He has pleaded not guilty to these crimes.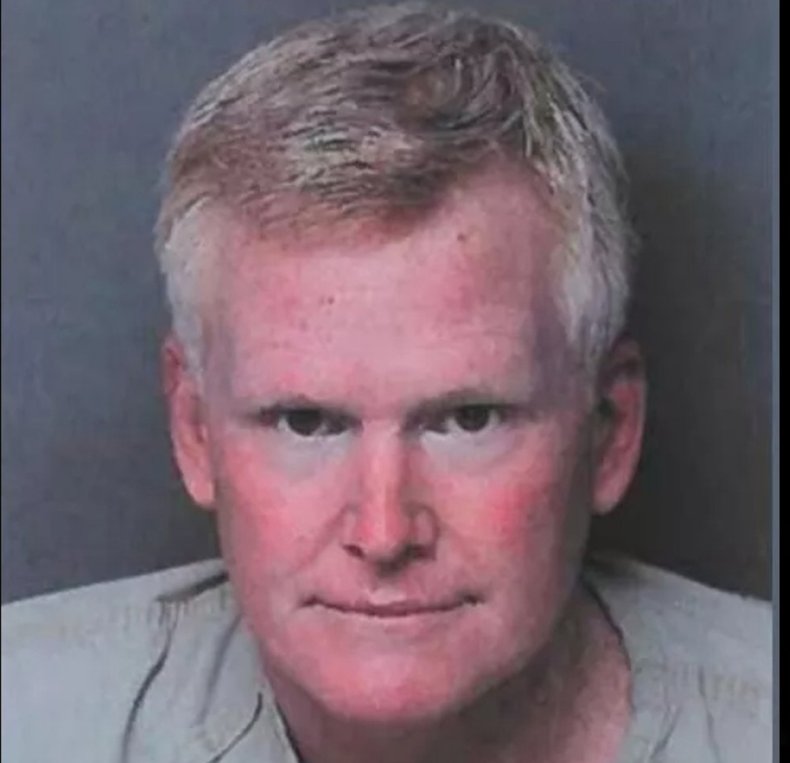 Criminal defense attorney Rachel Fiset, the managing partner of the Los Angeles-based law firm Zweiback, Fiset & Zalduendo, spoke to Newsweek about the possibility of Alex Murdaugh taking the stand.
She highlighted that there is a danger that Alex Murdaugh could be in danger of incriminating himself or also face perjury charges if he is found to be lying.
His defense attorney, Dick Harpootlian, confirmed in court earlier this week that he has been speaking to Alex Murdaugh about the possibility of testifying and questioned the judge about the details regarding this.
As Murdaugh faces accusations of committing financial crimes, Harpootlian spoke to the judge about his concerns regarding the scope of questioning when he is cross-examined.
He said: "What we are asking is for an order excluding the state from being able to question Mr Murdaugh in cross-examination matters related to the financial crimes that have been put forward to the court."
Judge Clifton Newman announced that he wouldn't execute this order and would rule on objections as they arise, if Alex Murdaugh does testify.
Rachel Fiset told Newsweek: "If Alex Murdaugh decides to testify, his testimony may bolster his credibility with the jury as to what he was doing the night of the murders and give him an opportunity to defend himself personally.
"In this case, however, Murdaugh has a litany of other criminal charges pending against him and the judge did not grant his attorneys' request to have questions regarding other crimes excluded from his cross-examination.
"Therefore, not only could he incriminate himself with his own testimony in his current case, but he may also say incriminating things regarding his involvement in other crimes – or, if he is not truthful, his testimony could lead to perjury charges for lies about those crimes.
"Even though his testimony regarding the evening of the murders could potentially garner some favor with the jury, Murdaugh has so many criminal issues pending.
"[And] his testimony is likely to put him in more serious jeopardy going forward on those issues and potentially the current case depending on how he elects to explain away many of the inconsistencies in his defense.
"As an experienced attorney himself, he is very aware of the risks of taking the stand in his own defense.
Newsweek has contacted Dick Harpootlian for comment.