'Alex Rider' TV Series Cast: Who Stars in the Amazon Prime Video Show?
Alex Rider has been given the small screen treatment, with young actor Otto Farrant taking on the role of the teen superspy from the Anthony Horowitz novels. Vicky McClure, Nyasha Hatendi and Stephen Dillane also star in the show, which airs on Amazon Prime Video in the U.K. and is coming soon in the U.S.
Who stars in Alex Rider on Amazon Prime Video U.K.?
Otto Farrant - Alex Rider
Taking on the role of the ordinary teen who gets drawn into MI6 after learning his uncle was a spy, as played in the movie version by Alex Pettyfer, is Otto Farrant, whose previous projects include Salmon Fishing in the Yemen, The White Queen and War & Peace.
Speaking about taking on the role of the spy beloved by teens across the world, Farrant told Irish News: "I loved Alex Rider, because he's such a relatable character in that he is just a normal kid who is thrown into this world of espionage and has to adapt super-quickly, and I really admired that and looked up to that."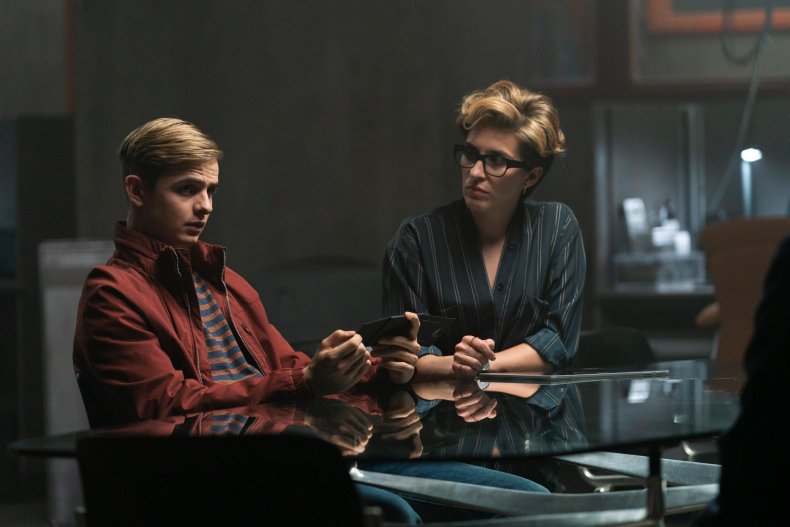 Ronke Adekoluejo - Jack Starbright
Played in the 2006 movie by Alicia Silverstone, Jack Starbright is Alex's American housekeeper, caretaker and close confidante. In the Amazon show, she is portrayed by Ronke Adekoluejo, who has also appeared in the Zadie Smith adaptation NW and the movies Christopher Robin and Netflix's Been So Long.
Vicky McClure - Mrs. Jones
Well known in the U.K. for her role in Line of Duty and parts in Broadchurch and the This is England franchise, Vicky McClure now takes on the role of spymaster Mrs. Jones.
McClure described the character to BT: "We first see her as a spy within The Department, but the first time she meets Alex Rider, she tells him that she works for a bank. Throughout the series, you see that she gets quite involved with being Alex's handler. That means that she starts to care about him, rather than just doing the day-to-day job. He's a young lad and he's being put into lots of very difficult scenarios, and that is partly her doing. So yes, it's quite complicated for her."
Ace Bhatti - Crawley
Described in the Alex Rider books as, "not exactly a spy, but someone who was very much a part of that world...an office manager in one of the country's most secret offices," Crawley is played by Ace Bhatti, recently seen in Line of Duty, Bohemian Rhapsody and The Stranger.
Nyasha Hatendi - Smithers
Alex Rider's equivalent of James Bond's Q is Smithers, who supplies gadgets to the young spy. Nyasha Hatendi appears as the tech guru following appearances in Hugh Jackman movie The Front Runner and Hulu series Casual.
Stephen Dillane - Alan Blunt
Blunt is the chief executive of the Special Operations division of MI6, the M of the Alex Rider universe. Viewers may recognise Stephen Dillane, who plays the character, from his role in Game of Thrones, where he played one-time king Stannis Baratheon.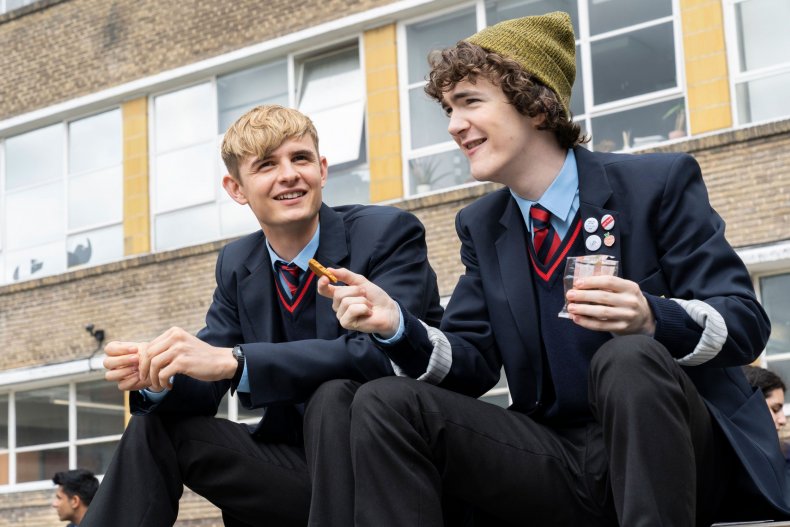 Brenock O'Connor - Tom Harris
Tom Harris is Alex Rider's best friend in the novels. Though only introduced in the fifth book of the franchise, the Amazon show has bumped up his appearance to Season 1, which is mostly based on second book Point Blanc.
In a Digital Spy interview, Tom actor and former Game of Thrones star Brenock O'Connor revealed he originally auditioned for the main role. He said: "I was auditioning for Alex originally, and I got the thing through originally, and I [found out] I'm not Alex Rider...I read the scene, and it was this scene between Alex and this kid who was this nerdy kid who was into films, and wasn't very good at all the action stuff... They liked me for Alex until the final day, and then on the final day, they were like, 'Oh can you read Tom's [lines]?' I was like, 'Yeah, I've been saying that since the beginning!'"
Haluk Bilginer - Dr. Greif
Alex Rider Season 1 has as its villain Dr. Grief, who runs the French Alp elite school Point Blanc. Turkish actor Haluk Bilginer of the 2018 version of Halloween stars as the character.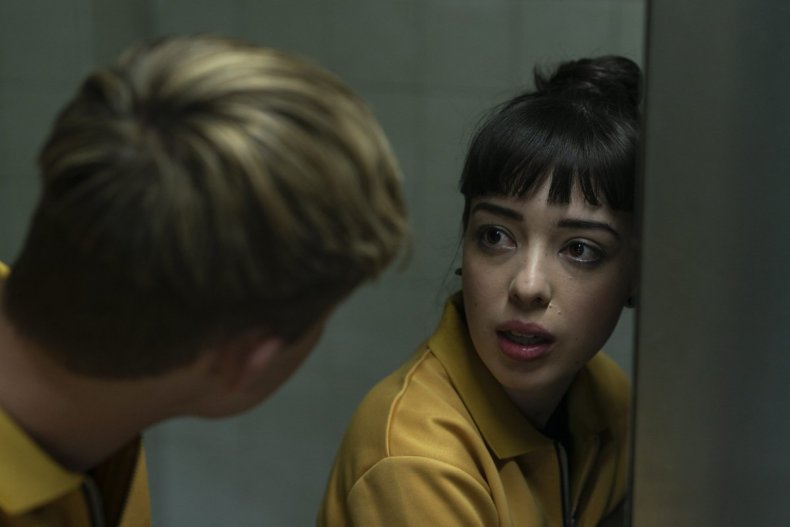 Marli Siu - Kyra
A new character for the series is Kyra, played by Marli Siu of the movies Our Ladies and Anna and the Apocalypse.
She told NME, "The character I play, Kyra, is not in the books, but Guy Burt, who's adapted it for TV, wanted a female presence who could both challenge and help Alex."
Burt said to Radio Times: "I really wanted to have a female character who's kind of not just a love interest, not just a sort of side character, but somebody central. So that's Kyra, and she is a kind of slow burn character, she's introduced to us about halfway through the series but she becomes more and more significant as the series goes on."
Alex Rider is streaming now on Amazon Prime Video U.K.
Update 6/8/20: This article was updated with information on streaming availability.