Alex Rodriguez and David Ortiz Make Intriguing Bet on Yankees Vs Red Sox Series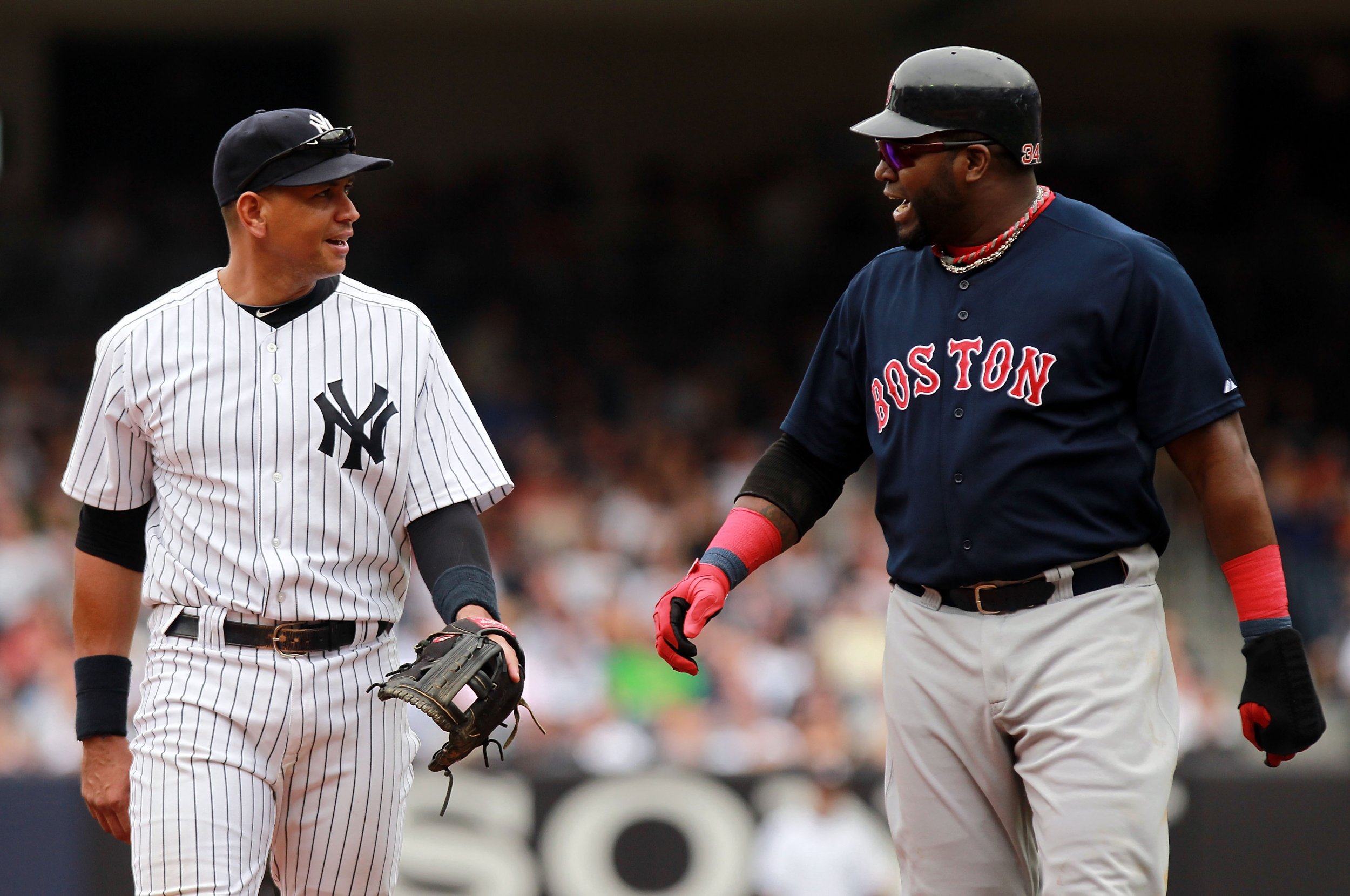 One of the greatest rivalries in American sports resumes on Friday as the New York Yankees and the Boston Red Sox face each other in a playoff series for the first time in 14 years.
Excitement ahead of Game 1 of the American League Division Series has swept both fan bases as well as some former MLB greats, including Alex Rodriguez and David Ortiz.
The duo had some memorable battles in baseball's biggest rivalry, with the former winning the World Series with the Yankees in 2009 and the latter piloting the Red Sox to three World Series titles during his 13-year spell in Boston.
The prospect of their former teams crossing paths clearly revamped the fire of rivalry between the two, who agreed to an intriguing wager, which will see the loser of the bet wear the full uniform of the opposing team on set.
To complete the humiliation, the loser will also be sprayed with champagne. Ortiz was adamant he will not be the one getting doused in bubbly.
"Get his size, because he's the one wearing it," he said pointing to Rodriguez, who immediately suggested he would order a triple XL Yankees uniform for Big Papi instead.
Ortiz, who earlier in the show made a point of showing off his three World Series rings hinting there will be a new addition by the end of the month, insisted he was supremely confident of winning the bet.
Asked whether he had any reservations about the bet, he replied: "Let's do it! You know me, you know I'm not afraid, it's playoffs time!"
Away from potentially meme-worthy bets, the two former MLB greats were asked to break down the series in their role as analysts for FOX Sports.
Unsurprisingly, Ortiz expects the Red Sox, who have won 108 games this season, to come out on top and go on to win the World Series.
"We did great this season, who do you think [is going to win] against us?" he quipped.
However, Rodriguez and fellow analyst Frank Thomas insisted the Yankees, who went 100-62 this season, will prevail.
"There was a big series in early August when the Red Sox swept the Yankees and it was a big confidence shift," Rodriguez explained.
"In the last series, the Yankees won two out of three and that is going to be big for them."
Game 1 of the ALDS is scheduled for Friday at 7:32 p.m. EST at Fenway Park.