Tearful Alex Rodriguez Announces His Retirement as a Player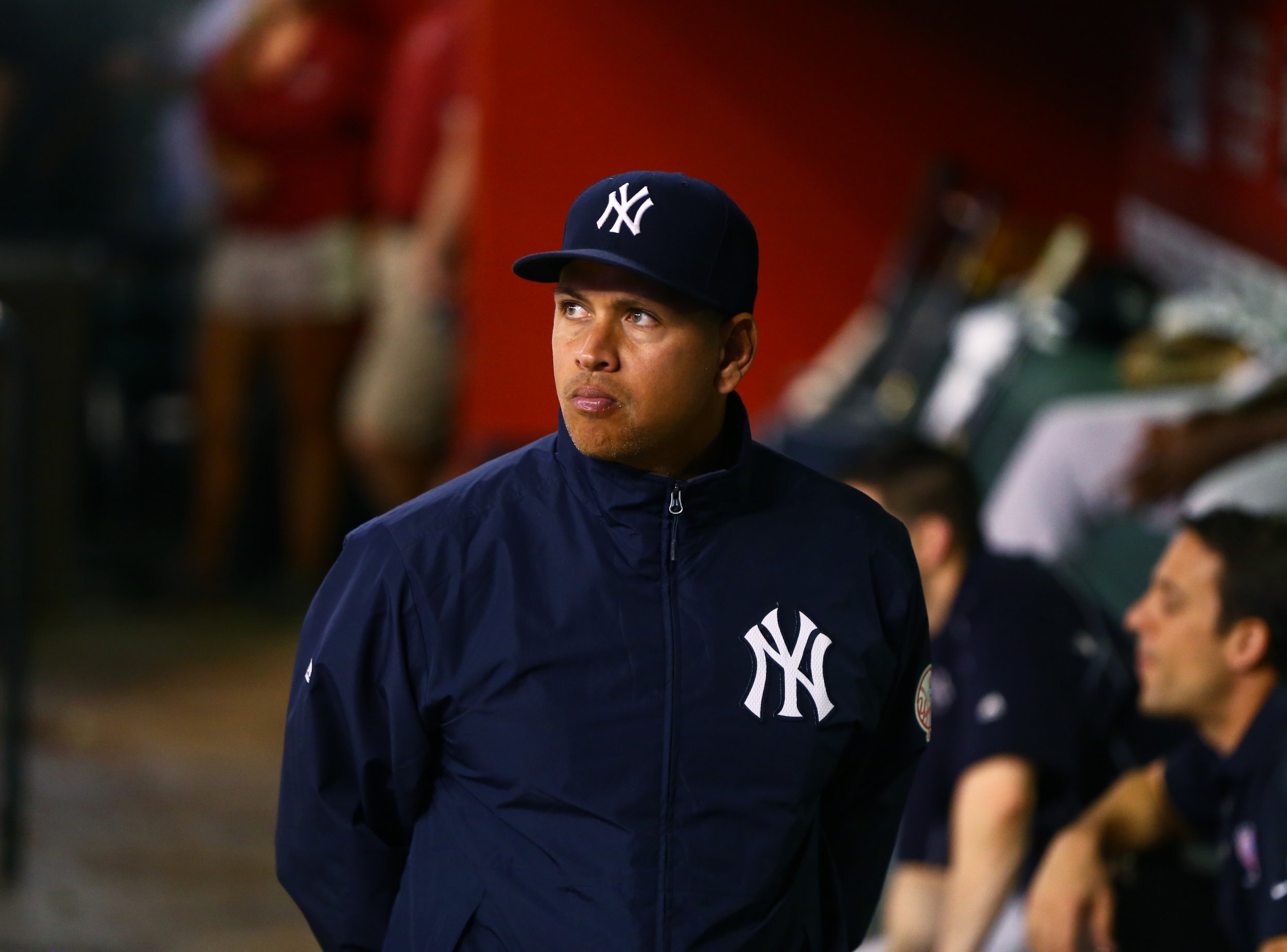 Alex Rodriguez on Sunday morning announced that his last game for the Yankees will be this Friday, August 12. "Saying goodbye may be the hardest part of the job," an emotional Rodriuez said at a news conference attended by teammates. "But that's what I'm doing today."
As of now, Rodriguez plans to remain with the Yankees as a special adviser through the end of the 2017 season. He announced before this season began that he intended to play for two more seasons. At the time, he was coming off a surprisingly productive 33-home-run 2015 following his year-long suspension for performance-enhancing drugs in 2014. He has struggled in 2016, though, and with the Yankees out of contention for a division title, the team has little use for a 41-year-old designated hitter.
"After spending several days discussing this plan with Alex, I am pleased that he will remain a part of our organization moving forward and transition into a role in which I know he can flourish," said Yankees owner Hal Steinbrenner in a statement.
The news that the controversial slugger will step away sooner than expected isn't surprising. By trading veteran stars Carlos Beltran, Aroldis Chapman and Andrew Miller before the league's trade deadline on July 31, the Yankees made it clear that they are rebuilding for the future. Veteran first baseman Mark Teixiera announced on Friday that he will retire at the end of the season.
The team's decision to emphasize prospect development signals the end of an era for the Yankees, who have held one of the most aggressive win-now approaches in baseball for the better part of two decades. More than any other franchise, they have valued proven talent over potential, exhibiting a notorious penchant for signing big-ticket free agents. Two of the biggest, Rodriguez and Teixiera, have announced the end of their tenure with the team in the span of a weekend.
Though Teixiera announced that he would step away from the game after the end of the 2016, nothing can be so simple with Rodriguez. Not only will he stay on with the Yankees as a special advisor, he didn't rule out the idea of perhaps signing with another team. He did, after all, intend to play through the 2017 season before the Yankees' season cratered. What we do know, is that by this time next week he will have played his last game in pinstripes. "I'm at peace with the organization's decision," he said.