Alex Rodriguez Thinks MLB Should Consider Having Players Mic'd Up During Regular Season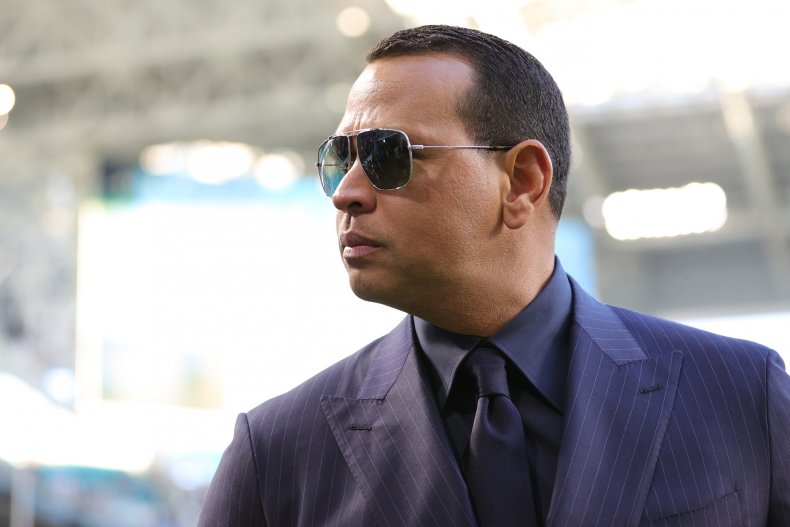 On Tuesday, former MLB player Alex Rodriguez discussed the recent initiative by the MLB to have players mic'd up during spring training games, saying the league should also do it during the regular season.
"I think, we as stewards of the game have to take a lesson from last year's All-Star game, what happened yesterday, and absolutely open up the floodgates because the greatest part in the game, we're not highlighting," Rodriguez said while appearing on ESPN's Golic & Wingo. "Which is, the conversations that are happening real-time in-between the lines, in the dugouts, the strategies."
Rodriguez's comments come just a day after two Chicago Cubs stars Kris Bryant and Anthony Rizzo were mic'd up during a spring training game against the Los Angeles Angels, with each player providing comedic commentary during their at-bats.
"Fastball, early on, now I'm tired," Bryant jokingly said after hitting a ball foul.
"I'm doing some math in my head about where he is going to throw...I have no idea. I wish I knew. Someone bang for me," Rizzo said, taking a subtle jab at the Houston Astros alluding to the sign-stealing scandal where it was determined the team banged on a trash can to relay opposing teams' signs.
Rizzo was also heard singing in the Cubs' dugout.
While there are currently no rules in place in regard to having players wear mics during regular-season games, Rodriguez also talked about the ways some players might feel if they were and why he thinks the MLB has declined in recent years.
"Is it more convenient for a player not to do it, of course, you want to go out and get into your routine and all of that, but baseball was number one for 30 years, and all of a sudden we have become a prisoner of our own legacy, we have had a straight jacket on and the NBA and NFL has absolutely flown by us," Rodriguez said. "You have to do things progressive, it's 2020 and I do think you have to reverse the game. The conversation has been, well baseball's too long and too slow. Well in a world where content is king, we have the most content and we should be king, and we should be getting it out there to the fans."
In an email sent to Newsweek, the MLB explained some of the things they have been doing in recent years to bring fans closer to their players, including players being mic'd up more often.
"Games that do not have an impact on regular season standings have offered us more opportunity to explore more advanced opportunities to mic players. The past several years in Spring Training and the All-Star game, we have mic'd players to have conversations while they are on the field with the announcers," the MLB said. "We will continue to explore ways to provide our fans with greater access to our game, showcase the dynamic skills and personalities of the players through audio and video, while simultaneously respecting the concentration and focus required to play a Major League Baseball game."
Following the spring training game with Bryant and Rizzo mic'd up, a number of baseball fans took to Twitter to express their views on the situation.
"I wish MLB would have these players mic'd up during the regular season. This is fantastic," Twitter user Chris Julian wrote.
"I was glued to the TV watching a meaningless spring training game between two teams I don't care about because it was so entertaining having these players mic'd up. MLB needs to bring this to the regular season," wrote Twitter user Alex Wilcox.
"I would watch so much more MLB if it was mic'd up all the time," Twitter user Jonathan Adcock wrote.
3/5/20, 11:11 p.m: This story has been updated to include comments from MLB's communication office.