Alex Salmond Dismisses Coalition With Labour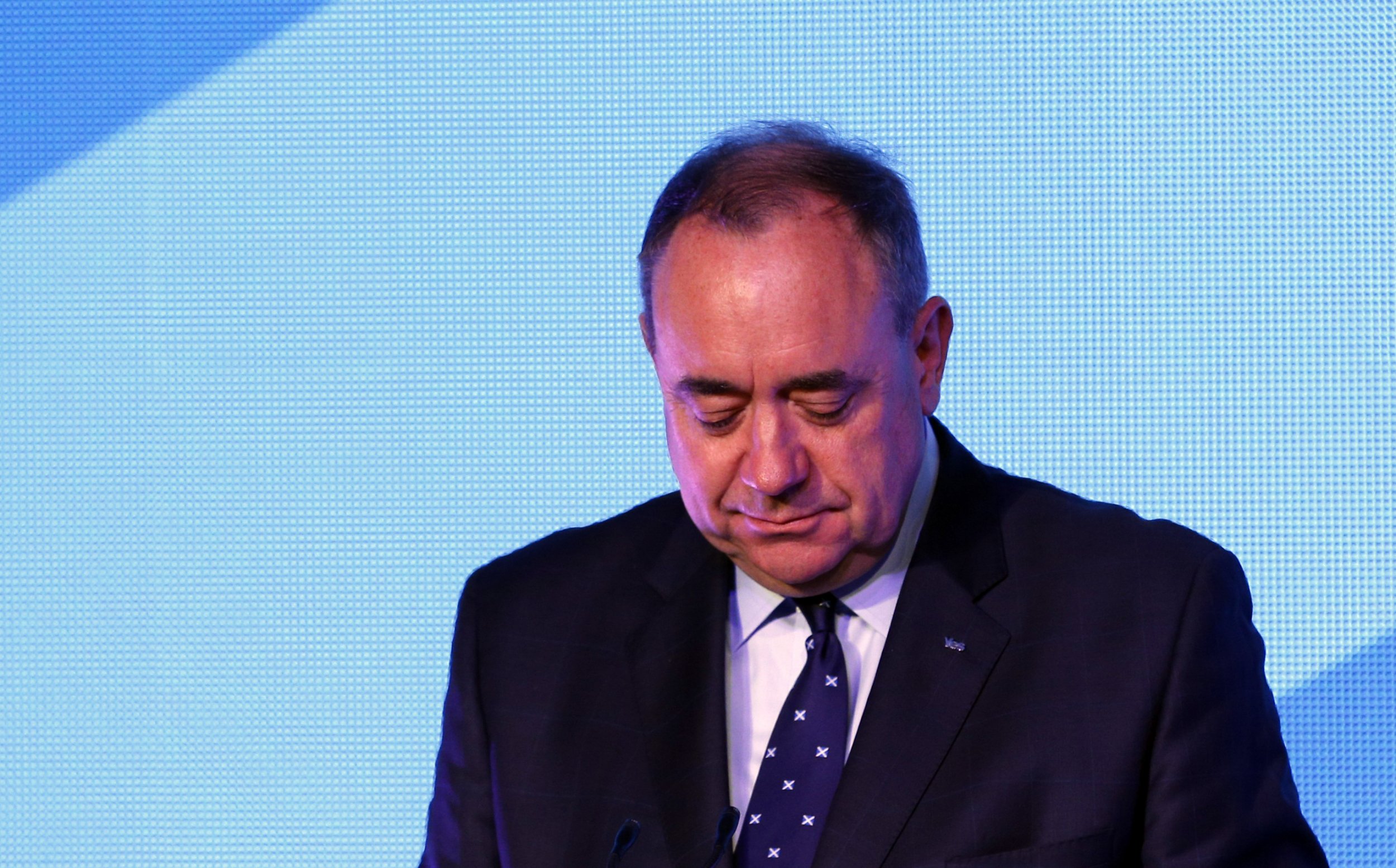 The former first minister of Scotland Alex Salmond appears to have dismissed the idea that the Scottish National Party (SNP) could form a coalition with Labour in the event of a hung parliament following the 2015 election. However, the former first minister did say that they would support the party on a "vote-by-vote" basis.
Speaking to the Scotsman newspaper about the possible outcomes of the election, Salmond, who announced his plans to stand as an MP at the weekend, said the SNP were "keeping their options open", although they have already made clear that they won't support the Tories.
"You can do that two ways. You can either be part of an administration – I think that's unlikely," he said. "Or alternatively you can vote on a vote-by-vote basis where your votes are needed to ensure a parliamentary majority."
As the election approaches it seems more and more likely that the result will be a hung parliament, as the Conservatives and Labour remain neck-and-neck in opinion polls. Salmond was quick to dismiss the Lib Dems, who are the incumbent party in the seat of Gordon, northeast Scotland, which he will contest in May.
"I doubt very much if the Liberals will have much MPs [sic] but if they do they won't go into government because they've been so scarred by their current coalition experience."
Salmond has stepped up criticism of the coalition parties and policy of late. As well as calling the Lib Dems a "busted flush", he lambasted the "arrogance" of last week's Autumn Statement, and has said that the government's austerity policies have "led this country to disaster". However, he did add that Scotland has had "the best economic performance for many years".
In a speech announcing his move to seek election in Westminster, Salmoned concluded that the Smith Commission which delivered a report on devolving greater powers to the Scottish government had "not measured up to what was promised" and that the SNP had the propensity to become a "powerful force" at the UK parliament.
However, Sir Malcolm Bruce, the current MP for Gordon who is stepping down at the election, does not believe that Salmond will win, saying that a vote for the SNP is a vote for "chaos – multi-party inability to make decisions".
Salmond also highlighted the current engagement of Scottish voters in the wake of September's referendum. "There has been so much enthusiasm from people, not only Yes voters who want to keep hope alive in Scottish politics but also No voters who want to see the promise, the vow, the commitment that was made to Scotland for real power, implemented."