'Jeopardy!' Fans Left Emotional Over Alex Trebek's Posthumous Thanksgiving Message
Fans of Jeopardy! were left emotional after watching Alex Trebek's Thanksgiving message, which was recorded before the presenter's death earlier this month at the age of 80.
The long-time host and television treasure passed away on November 8, almost two years after announcing he had been diagnosed with stage 4 pancreatic cancer.
In the pre-recorded message, Trebek urged viewers to "keep the faith" and "be thankful."
"Happy Thanksgiving, ladies and gentleman," Trebek said in the clip shared on the Jeopardy! Twitter account. "In spite of what America and the rest of the world is experiencing right now, there are many reasons to be thankful. There are more and more people extending helpful hands to do a kindness to their neighbors, and that's a good thing."
"Keep the faith," he adds in the clip that has been viewed more than 3 million times as of Friday. "We're going to get through all of this and we will be a better society because of it."
The message certainly tugged on the heartstrings of many, as Trebek's death is still so recent.
Former NBA player Rex Chapman tweeted: "Alex Trebek recorded a Thanksgiving message prior to his passing. I'm not crying, you're crying. Happy Thanksgiving everyone — and RIP, Alex..."
ESPN's Field Yates added: "This message about Thanksgiving shared by Alex Trebek before his passing is beautiful and spot on."
Another Twitter user wrote: "I like to think Alex Trebek and Mr. Rogers are friends in heaven."
While another person added: "It's getting tough trying to watch these remaining episodes. You can hear his voice getting significantly weaker. Not sure I can watch the episode that will air on Christmas Day, the one recorded less than 2 weeks before his death."
Another remarked: "Wonderful response—we definitely all miss him!! I feel like I lost a family member."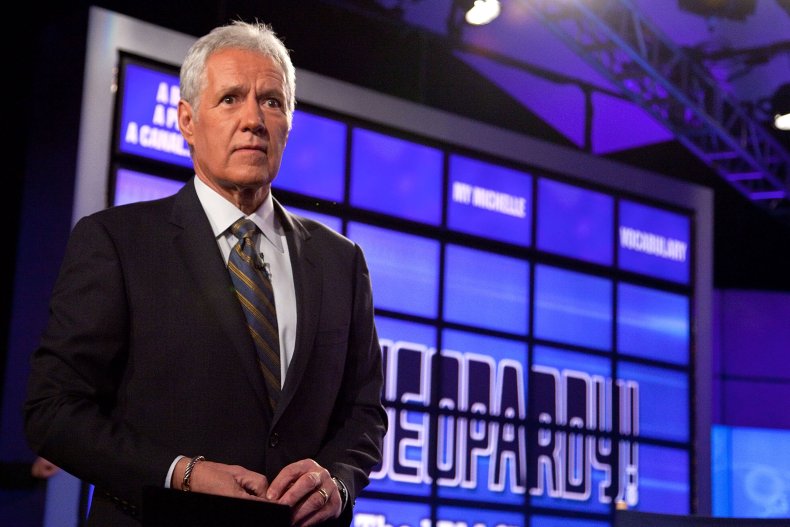 Trebek is set to be replaced on Jeopardy! by a number of guest hosts, the first of which is quiz show legend Ken Jennings.
Jennings is the highest-earning game show contestant of all time. He will be starting his stint behind the podium on the show's January 11 episode.
LeVar Burton has also been touted as a potential replacement. A Change.org petition to make one-time Reading Rainbow presenter the new host has reached over 100,000 signatures.