Who Will Replace Alex Trebek on 'Jeopardy!'? Host Suggests Replacements as He Considers Retirement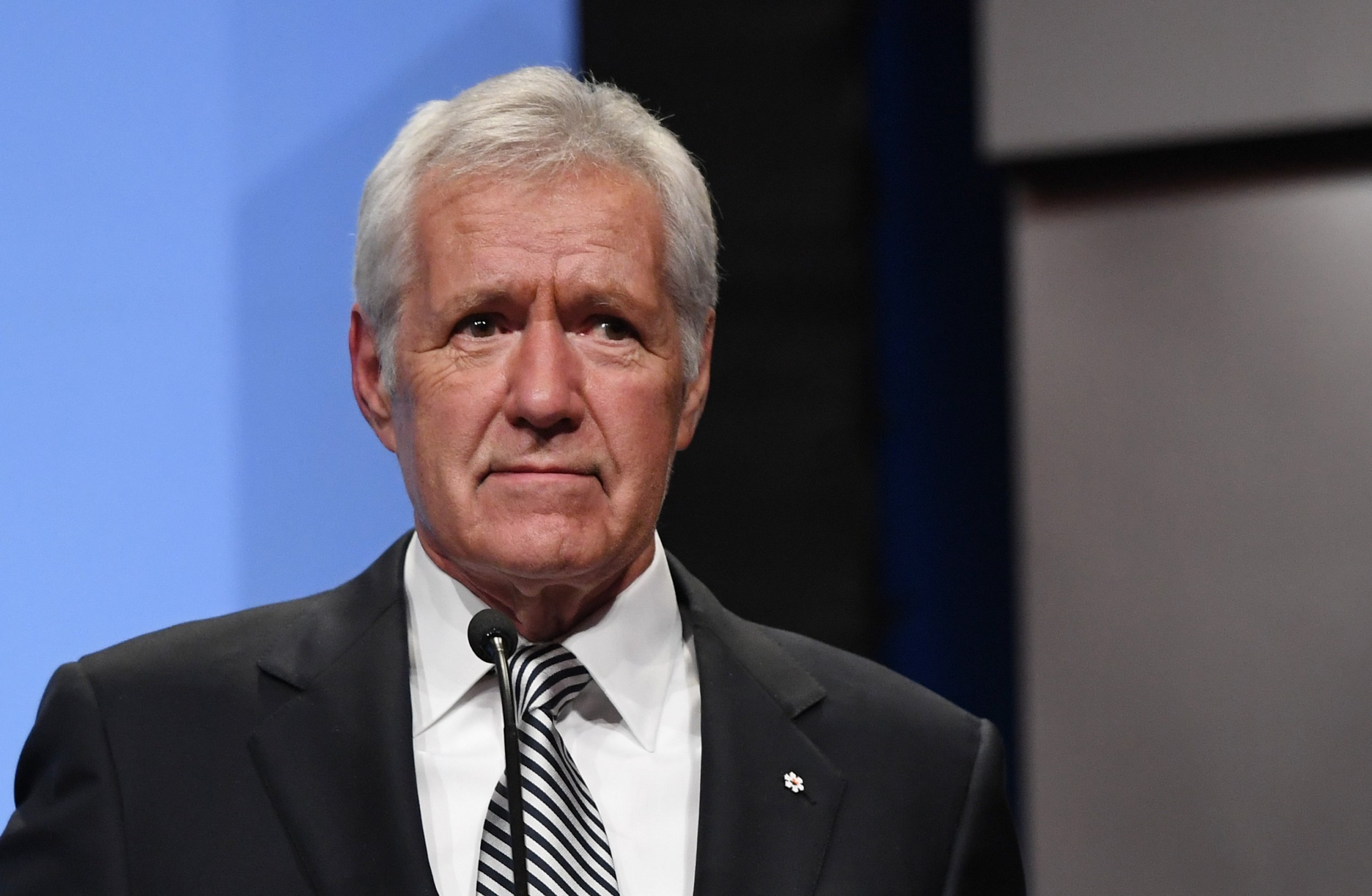 Alex Trebek has named two people he'd like to step in as the host of Jeopardy! when he decides to call it quits on the long-running game show.
Trebek's contract is up in 2020 and, while he described his odds of staying "50/50 and a little less," he suggested two people to replace him in an interview with TMZ's Harvey Levin on Monday. He said he told the producers "they should consider" Alex Faust, who does the play-by-play for the Los Angeles Kings hockey games. He also named attorney Laura Coates, who has appeared on cable news programs.
Both Faust and Coates reacted to Trebek's suggestions on Twitter Monday. "I'm flattered by Mr. Trebek's kind words," Faust wrote. Coates said she was "incredibly honored & humbled."
When he does retire, Trebek added, whoever takes over should perhaps keep something in mind when it comes to the pronunciation of questions and answers. "If there are words that are going to be difficult to say properly, I make diacritical marks so that the people at home think, 'Oh, gosh, Trebek is so bright,'" he told Levin in a video TMZ tweeted Thursday.
Based on Trebek's own career goals as a child, a long-held dream of hosting the classic ABC quiz show is far from essential. "I joke with audiences, I tell them when I was a kid, I wanted to be a doctor, a pilot or Prime Minister of Canada," he told Levin in the OBJECTified interview on the Fox News Channel Sunday. "I have achieved none of my goals. You are looking at a failure."
Trebek has hosted Jeopardy! since 1984, but to get the gig, he "paid [his] dues" hosting other game shows for 10 years, he said in the interview. The first game show he helmed was the Canadian high-school quiz Reach for the Top in Canada in 1966. "I got to be the butt of a lot of jokes from people like SCTV," he told Levin. Eugene Levy played Trebek, the host of a quiz show on the Canadian sketch comedy series in 1978.
After making a name for himself, Trebek moved south and hosted game shows in the United States. He started on The Wizard of Odds in 1973 only for it to be canceled after a single year before moving on to High Rollers the following year.
Trebek also told OBJECTified's host about the first book he bought as a University of Ottawa Prep School student in Canada. "I looked at this and I said, 'My gosh, this book is leather bound, and it's Wuthering Heights by Emily Bronte, and it's only $2. I've got to get that book,'" he said. "That was the beginning of a thirst for knowledge and a love of books."
Jeopardy! wrapped Season 34 Friday. It airs weekdays at 7 p.m. ET on ABC.