Alex Trebek's 'Last Great Champion' at 'Jeopardy!', Brayden Smith, Dies at 24
Jeopardy! champion Brayden Smith, the last contestant to win five consecutive games with Alex Trebek hosting the show, has died suddenly at the age of 24.
Smith's mother Debbie Smith shared that her son had "passed away unexpectedly" in a tweet on Friday afternoon. No cause of death was specified. Smith's obituary, which noted that he had recently been praised as on social media as "Alex's Last Great Champion," said that he died in Las Vegas on the morning of February 5.
"The JEOPARDY! family is heartbroken by the tragic loss of Brayden Smith," Jeopardy! said in a statement obtained by Newsweek. "He was kind, funny and absolutely brilliant. Our deepest condolences go out to Brayden's family. He will be missed."
Debbie Smith's tweet said that the family was "so grateful that Brayden was able to live out his dream" on the show. In a follow-up tweet, she said that the "outpouring of love for Brayden is overwhelming," thanking Jeopardy! fans for comments that were "comforting us during this painfully sad time."
Brayden's string of victories took place during the tail end of Trebek's long reign as host of the show. Trebek died of pancreatic cancer on November 8, having continued to tape the show after announcing his diagnosis in March 2019 and until less than two weeks before his death.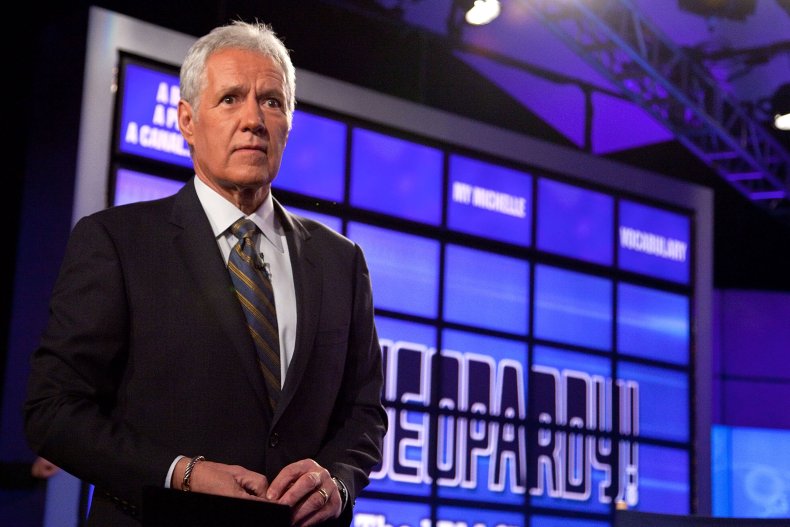 "Everybody knows that he is ailing," Smith said of Trebek in a video shared on social media during the time his episodes aired. "To put on a brave face and go out there every day and continue to give America and the world some good cheer, especially this year, was really a testament to how great of a person he was."
Smith won over $115,000 during his five-game Jeopardy! winning streak. Not long before he made it on the show, he was a 2020 Economics graduate at the University of Nevada, Las Vegas. Smith also recently served as an intern researching criminal justice reform at the Cato Institute, a Libertarian think tank based in Washington, D.C.
Smith's interest in trivia predated his Jeopardy! appearances by at least several years, captaining his high school Quiz Bowl team to two consecutive runner-up finishes at Nevada state championships. He was said to be looking forward to taking part in the Jeopardy! Tournament of Champions, with his championship run having offered him the chance to qualify.
"Jeopardy! is so much better than anything I could have even imagined," Smith said. "Every moment since I last was on the studio lot has been a moment that I've been wanting to get back on there. The Tournament of Champions was my favorite tournament, every year since I was a kid... these people are sort of my trivia idols and to know that I'm going to be on the same metaphorical and literal stage that they were on is really something special."
Newsweek reached out to Jeopardy Productions for comment.