Alex Wood Gives up Three-run Homer in Game 1, Dodgers Twitter Goes into Meltdown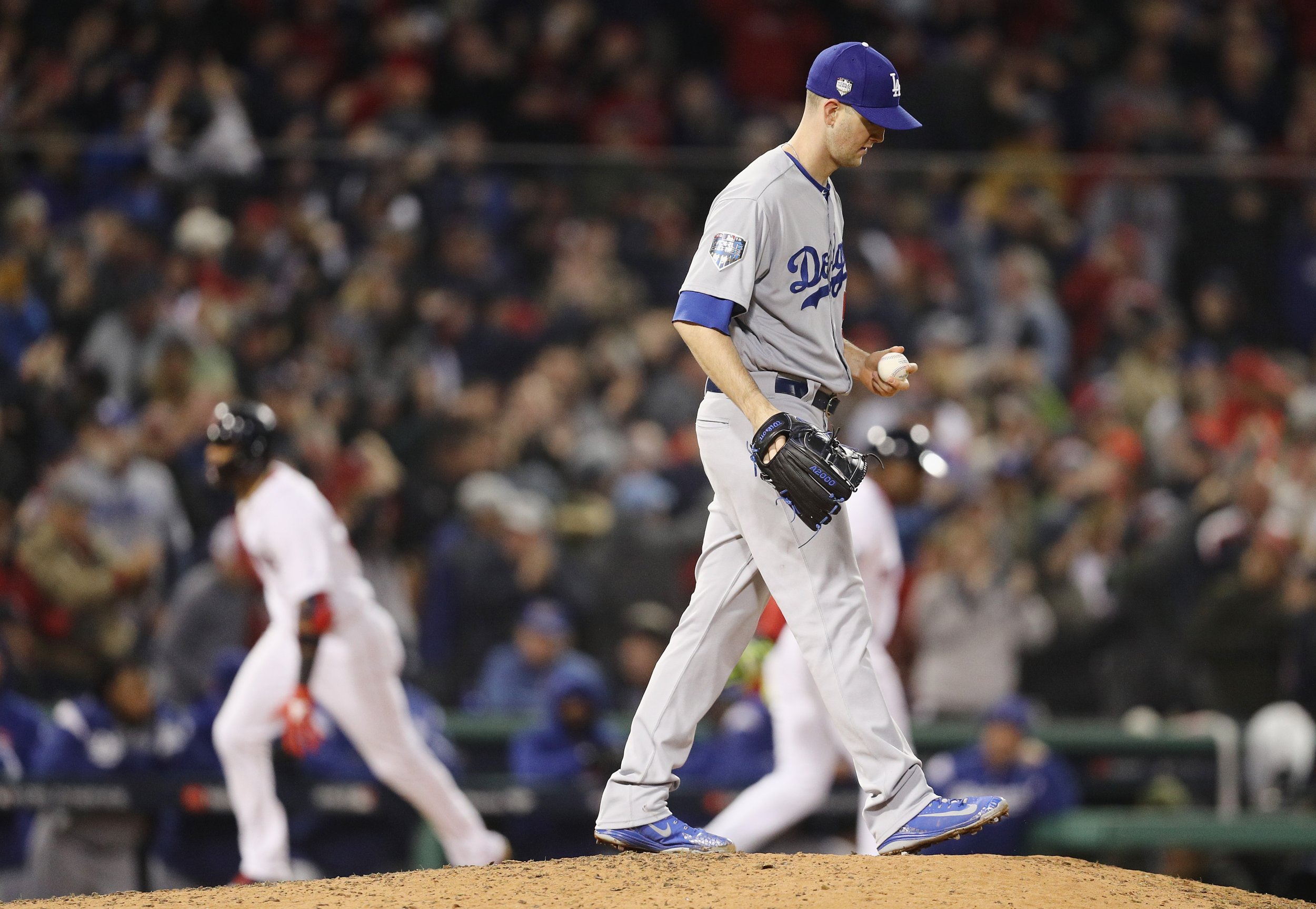 Alex Wood had a night to forget as he gave up a three-run homer to Eduardo Nunez as the Los Angeles Dodgers fell 8-4 to the Boston Red Sox in Game 1 of the World Series.
With the Red Sox leading 5-4 in the bottom of the seventh inning at Fenway Park, Dodgers manager Dave Roberts surprisingly turned to Wood. He would live to regret his decision as Red Sox infielder Eduardo Nunez swatted a 1-0 knuckle curve ball into the seats above the Green Monster in left field giving Boston a 8-4 lead.
The three-run pinch-hit homer turned out to be the moment that decided the game as the Dodgers failed to score in the eight and ninth innings. While losing to a Red Sox team that has won a franchise-record 108 games in the regular season is hardly inconceivable, the manner of the defeat left a bitter taste in the mouths of many Dodgers fans.
Unsurprisingly, Roberts and Wood were immediately identified as the main culprits with fans taking to Twitter to vent their frustration against the pair.
Ahead of Game 1, the Dodgers dropped rookie Caleb Ferguson in favor of Scott Alexander and some were left wondering why Wood was instead allowed to retain his spot on the roster.
Others went as far as suggesting that an injury to Wood would be a blessing in disguise for the Dodgers as it would give Roberts a valid excuse to drop him rather than forcing the Dodgers coach to make a difficult decision.
After the game Roberts defended his decision to replace Rafael Devers with Wood, hinting he thought the latter would provide a better match-up for Nunez.
"Devers is really good against the right hander, and to get a guy off the bench and Nunez, I really liked Alex in that spot, I did," he was quoted as saying by the Associated Press.
Up until Wood's debacle, the Dodgers had hung into the game admirably and overhauled a 2-0 deficit to tie the score in the top of the third inning and then again in the top of the fifth.
Game 1 marked the first meeting in the World Series between the two sides since 1916 and for the first time in World Series history two pitchers—Chris Sale and Clayton Kershaw—who recorded 300-strikeout in the season were pitted against each other.
Game 2 is scheduled for Wednesday night at Fenway Park.