Rio 2016 Paralympics: Alex Zanardi Wins Gold 15 Years After Horror Crash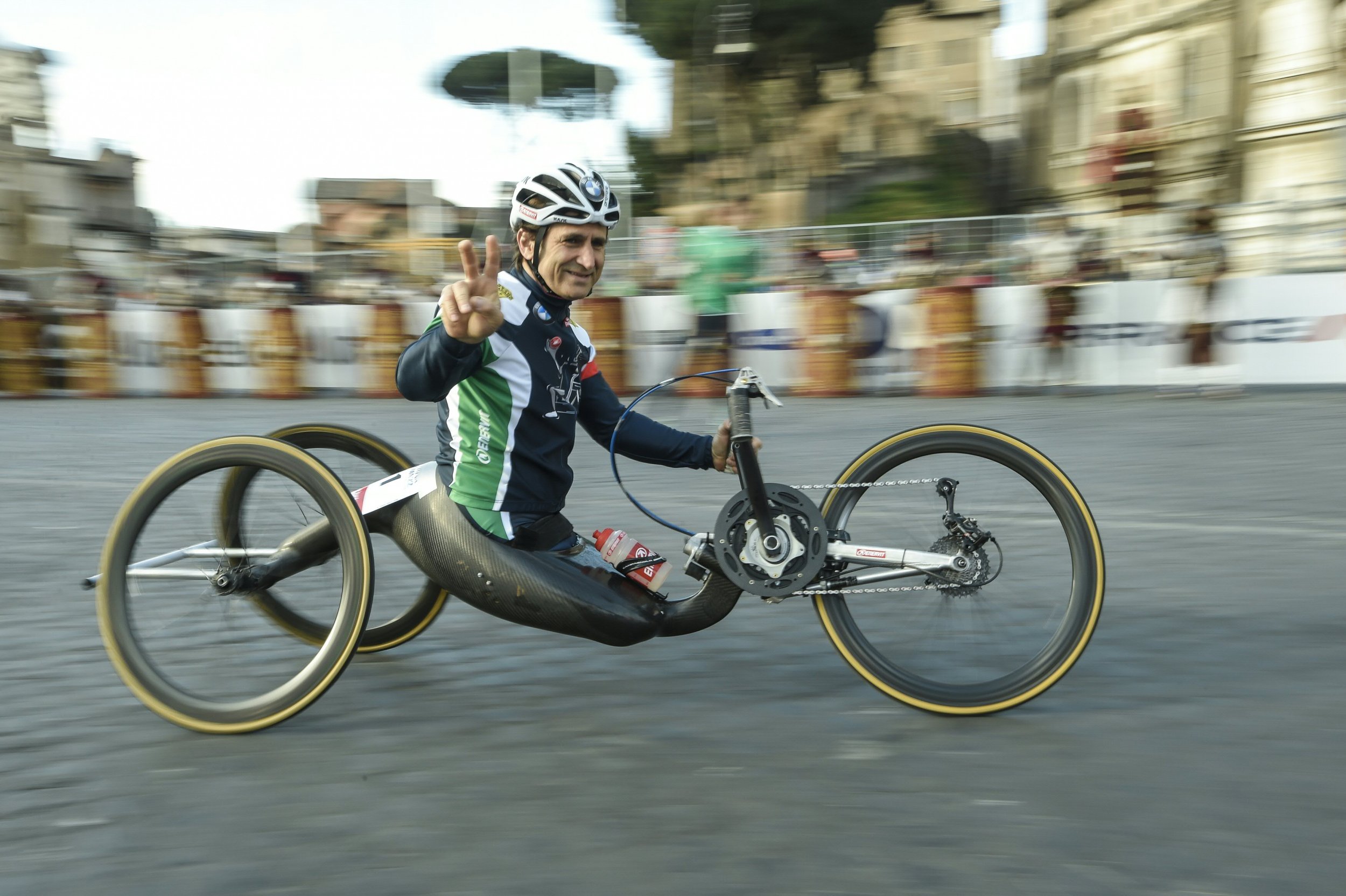 On 15 September 2001, motor-racing driver Alex Zanardi lost control of his car leaving the pit lane at the EuroSpeedway in Lausitz, Germany and collided with the vehicle of another driver, Alex Tagliani. The accident forced the amputation of both of Zanardi's legs, both above the knee, his heart stopping seven times as he lost almost three-quarters of the blood in his body.
Almost 15 years to the day of the accident, Zanardi provided one of the Rio Paralympics' greatest moments so far. At the age of 49, the Italian hand cyclist took gold on Wednesday in the H5 road time trial.
"I feel very lucky. I feel my life is a never-ending privilege," Zanardi said.
"Where today you have the Olympic Stadium, on that piece of land they used to have an Indy Car circuit, which is where I won my very first pole position—for a romantic guy like me this is quite special."
Zanardi, who competed in Formula One from 1991 to 1994, took up hand-cycling in 2009 and has won eight world titles. He took two silver medals and a gold at the London 2012 Games four years ago.
On winning in Rio, he paid tribute to Ayrton Senna, the Brazilian Formula One driver killed in a crash at the 1994 San Marino Grand Prix.
"I followed Ayrton from the end of his karting career," Zanardi said. "I would tell my friends, when he started to drive cars, 'Watch this guy, he is going to surprise you all.' He has always been my role model."