Alexa & Katie has been through a lot since the first episodes aired in 2018, but their journey is about to come to an end. Part 4 of the Netflix show (aka Season 3, Part 2) will be the final episodes of the teen cancer comedy, which will see Alexa Mendoza (played by Paris Berelc) and Katie Cooper (Isabel May) end their senior year.
Why Alexa & Katie is ending on Netflix
That fact that Alexa & Katie are about to graduate may be part of the reason why the Netflix series is ending. The week before the final part of the show was released, another show came to an end with its characters leaving their senior year. That show was 13 Reasons Why, and its creator's comments about why the show is coming to an end could easily also apply to Alexa & Katie.
Speaking to Entertainment Weekly, Yorkey said: "It felt like bringing these characters to their graduation and to scattering to their next things felt like the logical ending point."
With Alexa and Katie soon to go their separate ways for college, it makes sense to bring their story to an end with their graduation.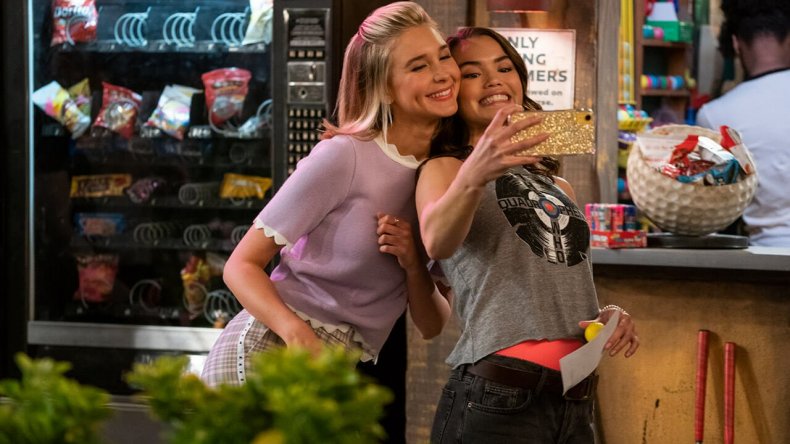 There may, however, be another reason that the show is ending. Netflix has a habit of canceling many of its shows after three seasons. Among the many shows that got three seasons before being canceled are Bloodline, Daredevil, Narcos, A Series of Unfortunate Events, Love, One Day at a Time, and Santa Clarita Diet.
A streamer insider told Deadline of this trend: "As an asset, having 30 episodes of a series (three seasons) is considered enough to satisfy viewers discovering the show. Tacking on more episodes does not add significant value, I hear. A show doesn't serve a purpose [anymore]. There is no reason for the network to continue to invest in it."
With its final eight episodes, Alexa & Katie reached a total of 39 episodes.
Another reason why shows tend to get canceled after three seasons is that reportedly a show gets a lot more expensive to make after that point, with bonuses, according to Deadline, growing from hundreds of thousands to millions of dollars. Plus, after three seasons, it is said that shows do not bring in many new subscribers, which are key to Netflix's business model.
As for what Netflix fans can expect from the final episodes of Alexa & Katie, the synopsis reads: "Alexa tries to put cancer behind her but a new person in her life might make that especially hard. Katie is already feeling the pressure of her future and needs all the support she can get from her best friend who's side she has stood by for two seasons.
"In Part 4, summer's over, and Alexa and Katie are starting their senior year. They've been through so much together—but there's still more to come."
Katie actor Isabel May told Seventeen: "[I'm] so proud of this last season and forever grateful that I was lucky enough to help tell Alexa and Katie's story. [It's] a loving farewell."
Alexa & Katie Season 3 is streaming now on Netflix.