Alexa Outage: 'Sorry Something Went Wrong' Message Plaguing Users Across the Globe
What's wrong with Alexa? The digital assistant went down and has been offline since early Thursday morning, leaving users with a "something went wrong" message.
Is Alexa down or not working for you? You aren't alone. Users across the globe have been reporting problems with Amazon's digital assistant. While Amazon has yet to issue a statement regarding the outage, a look at the DownDetector website shows users reporting problems with Amazon's Alexa starting at 3:30 am EDT.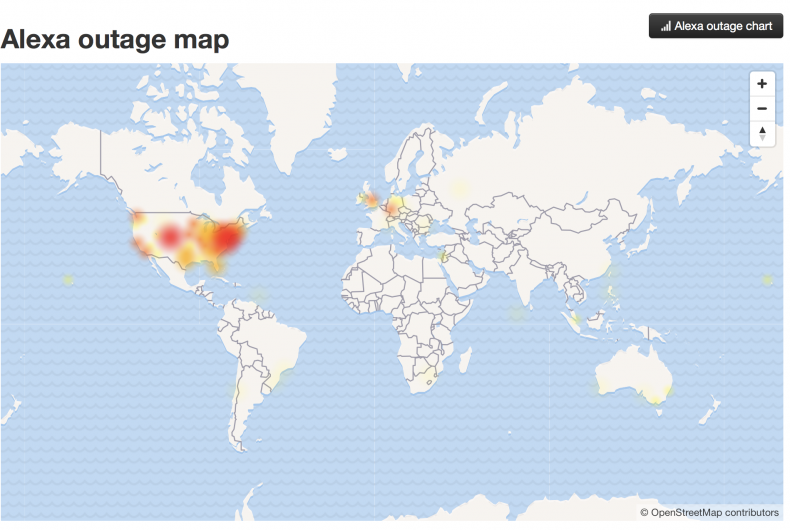 "I woke up this morning, asked Alexa what time it is, and she said 'Sorry, something went wrong. Please try in a little while.' That has been her response to every command I've given for the past few hours," said one user.
"This is odd. One Echo Dot is working fine, it was asked to play Pandora around 6:50 AM., responds to weather queries and is now playing an iHeart stream. The other Echo Dot, in another room but closer to the wifi, gives the "try later" response to queries, as does the Echo Show near the operating Echo Dot," commented another.
Newsweek made a quick call to Amazon customer service to check on the status of Alexa. The representative said there is a national outage and that a fix is expected in the next two hours. As more is learned, we'll be sure to update this post.