Alexander Hamilton Gets New Life in Book, After Broadway Musical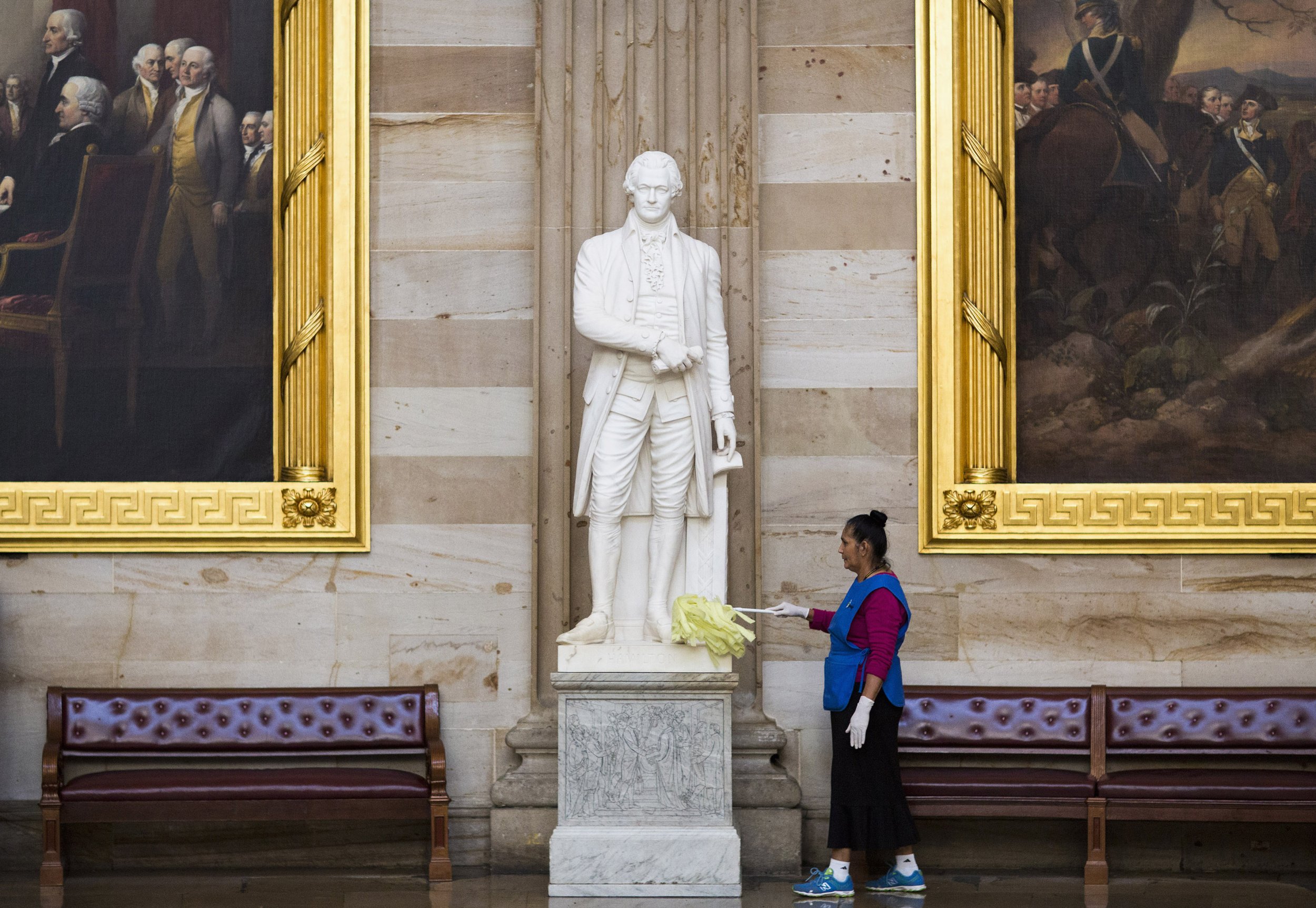 Besides being fatally shot by Aaron Burr in a rootin'-tootin' duel, Founding Father Alexander Hamilton's biggest claim to fame might be the eponymous hip-hop musical about his life about to hit Broadway (it's currently in previews after a wildly successful off-Broadway run).
The whimsical Hamilton is a spectacle, but it's rooted in something unprecedented: a more-than-800-page-long biography of our nation's first Secretary of the Treasury by Ron Chernow, published in 2005. It spoke volumes to the show's creator, Lin-Manuel Miranda, who has said that upon reading the book, he was convinced that Hamilton's life "embodies hip-hop," and penned the musical with this concept.
Still, life is a series of full circles and inceptions, and so Hamilton's life—the subject of the book that inspired Broadway's current hottest ticket—is being immortalized again in a book. The New York Times reported on Wednesday that Miranda will be writing a new book, out April 2016 via Grand Central Publishing.
Appropriately entitled Hamilton: The Book, the upcoming work is a hybrid of Hamilton's storied life alongside lyrics, interviews, photos, essays, sidebars and other behind-the-scenes treats from the contemporary play.
In a statement, Miranda emphasized that his forthcoming book will be heavily detailed, to give a sense of how he transformed Hamilton's life into a lively, progressive musical touted by such famous fans such as President Barack Obama and Madonna. "Our goal here is to take you inside Hamilton—not just the time line of its creation, but the thought process, historical considerations and artistic decisions that went into my lyrics, from beginning to end. I want you to know everything about it," he said.
The book will take after similar books published about Phantom of the Opera and Wicked, which have seen well-received print iterations following beloved Broadway shows. Miranda said in the same release that he had been moved by the book about Rent.
No word yet whether the release party will be at dawn, along a craggy ledge in Weehawken, New Jersey, a la the Burr-Hamilton duel in 1804. Regardless, it'll be one for the books.
Correction: A previous version of this article stated that Hamilton's biography was written by Rob Chernow. It has been amended to reflect that the book was written by Ron Chernow.