Alexander McQueen Exhibition a Hot Ticket in London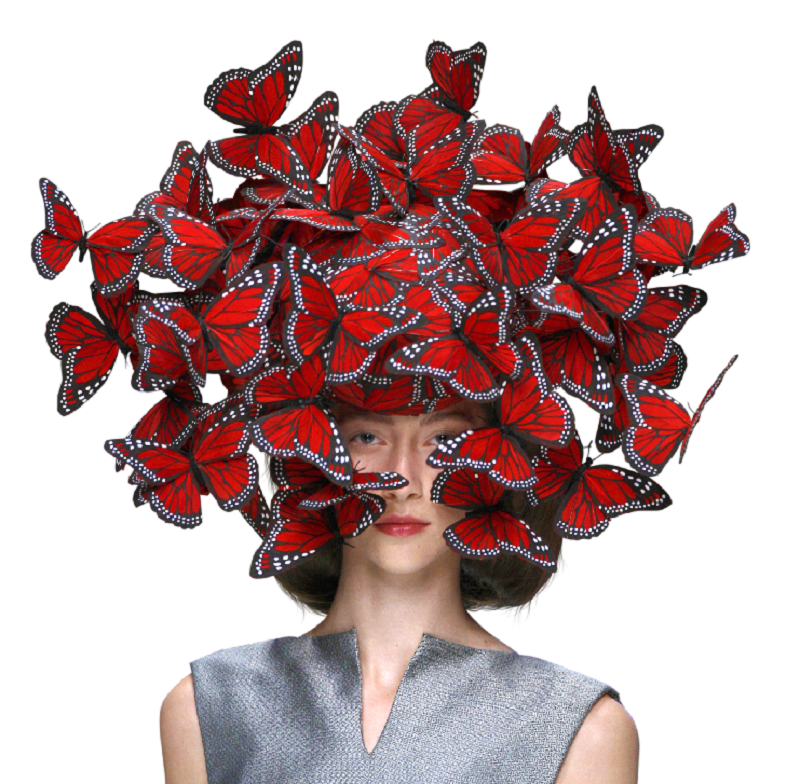 It is probably the hottest museum show in the world right now. Unless you have been living marooned in solitude like some Dark Ages anchorite, you will be aware that Savage Beauty, the Victoria & Albert Museum show dedicated to Alexander McQueen, is packing them in.
Savage Beauty Ver 1.0 was staged at the Met in New York in 2011 and proved such a hit that visitors queued for six hours in the blistering heat of a Manhattan summer to see the show. It closed at No 8 in the charts of top shows ever at the Met, with total turnstile of 661,509, propelling the late fashion designer into the company of Leonardo da Vinci, Picasso and King Tutankhamen.
Now London has got a chance to see what all the mania was about... if you can get a ticket that is. When I turned up my press ticket and catalogue had already been swiped by some enterprising blagueur and it was only after some explaining that I was let in. (A friend of mine, however, went for an American Express evening and had the show to himself.)
Savage Beauty is fascinating and not just for the clothes on display. The way the show is staged over 10 discrete and varied rooms explores McQueen's remarkable scope with commendable thoroughness. Pause long enough in front of certain garments to examine them closely and one gets a sense of not merely the creative exuberance but also the intricately detailed craftsmanship, testifying to McQueen's early years on Savile Row, first as an apprentice at Anderson & Sheppard then at Gieves & Hawkes. At the latter he would have come into contact with the tradition of military tailoring that is a familiar refrain throughout his work.
But stand back and it is the sense of spectacle that is the overwhelming impression, a sense enhanced by the setting, some of which is reminiscent of a traditional British fairground. One is dazzled, diverted and driven to ask the question whether this really should be in a museum at all.
As the Met's statistics show, big box office in museums used to be the preserve of Impressionists, Modern Masters and the occasional Pharaoh. Now the cultural consecration of a museum show is bestowed on everyone from David Bowie (whose Union Jack coat was by McQueen) to the costume departments of Hollywood movie studios. The idea of what constitutes art has shifted so much that there is very little that, with strong cultural tailwind, cannot qualify. The result is that a show like this appears scholarly in its curatorial rigour.
So what if you can buy clothes made under the McQueen name in the shops? The soaring prices paid for status-conferring big brand art such as Picasso or Warhol demonstrate that the therapeutic pleasures of shopping are not restricted to high fashion.
Moreover, like it or not, McQueen was a figure of considerable cultural moment: after all, almost two-thirds of a million Met visitors cannot be wrong. He was undeniably a master showman, preternaturally gifted and endowed with an extremely fecund imagination.
He also commanded the respect of Daphne Guinness and the late Isabella Blow, intelligent and culturally sophisticated women, neither of whom conforms to the "pink is the new black" airheadedness of the stereotypical fashionista.
If you can get hold of a ticket, and you can always try your hand at purloining some press passes while the staff on the door are managing the crowds, you really should go to the V&A and see it. This is fashion that transcends fashion and there are real fragments of magical beauty amid the gimp masks and body armour. Even so I would be intrigued to know whether, once history and posterity have done their work, McQueen will still be big box office in the museums of 50 or one hundred years from now...but that is for future generations to decide.