Who is Alexander Nix? Cambridge Analytica CEO Embroiled in Controversy Over Work for Trump Campaign
Updated | Cambridge Analytica announced Tuesday the suspension of its chief executive officer amid allegations and reports of improper, unethical or potentially illegal activities for clients around the world, which have included President Donald Trump's successful 2016 bid for the White House.
In a statement, the Britain-based data firm's board of directors said Alexander Nix would be suspended immediately "pending a full, independent investigation."
"In the view of the Board, Mr. Nix's recent comments secretly recorded by Channel 4 and other allegations do not represent the values or operations of the firm and his suspension reflects the seriousness with which we view this violation," the board said in the statement.
Nix, along with the firm's managing global political director Mark Turnball, was secretly recorded by British television outlet Channel 4 boasting of their work for the Trump campaign while trying to land the business of what they believed was a deep-pocketed Sri Lankan.
On Tuesday, the network released a second video showing Nix claiming that Cambridge Analytica ran the Trump team's entire digital and television campaigns and that their data "informed all the strategy."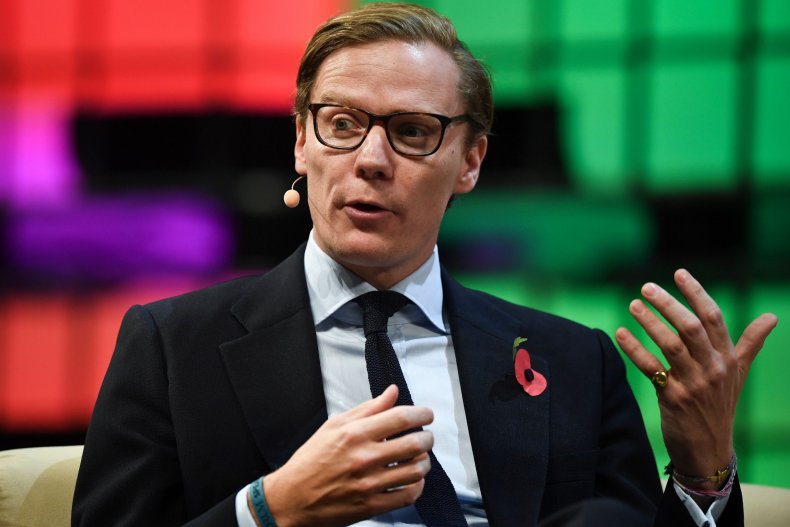 The Trump campaign has repeatedly downplayed the firm's role in the campaign. Trump's digital operation director Brad Parscale has said Cambridge Analytica was only used during the primaries and that the campaign relied on the Republican National Committee's data for the general election.
Nix claimed otherwise to an undercover Channel 4 reporter.
"We did all the research, all the data, all the analytics, all the targeting, we ran all the digital campaign, the television campaign and our data informed all the strategy," he said in one recording.
Nix previously made headlines late last year when he admitted to reaching out to WikiLeaks to see if they would share Democrat Hillary Clinton's hacked emails. Nix claimed that the request to the site's founder, Julian Assange, was turned down.
Nix served as director of SCL Group, Cambridge Analytica's parent company starting in 2003, according to his LinkedIn profile, and in November 2012 began work as Cambridge's top executive. Nix originally entered the world of finance as an analyst with Barings Securities. He also attended Eton College in Windsor and Manchester University.
Correction: An earlier version of this story referred to Alexander Nix as chief operating officer.