Who Is Alexander Torshin? Russian Banker Linked With Putin Talked With Donald Trump Jr. at 2016 Dinner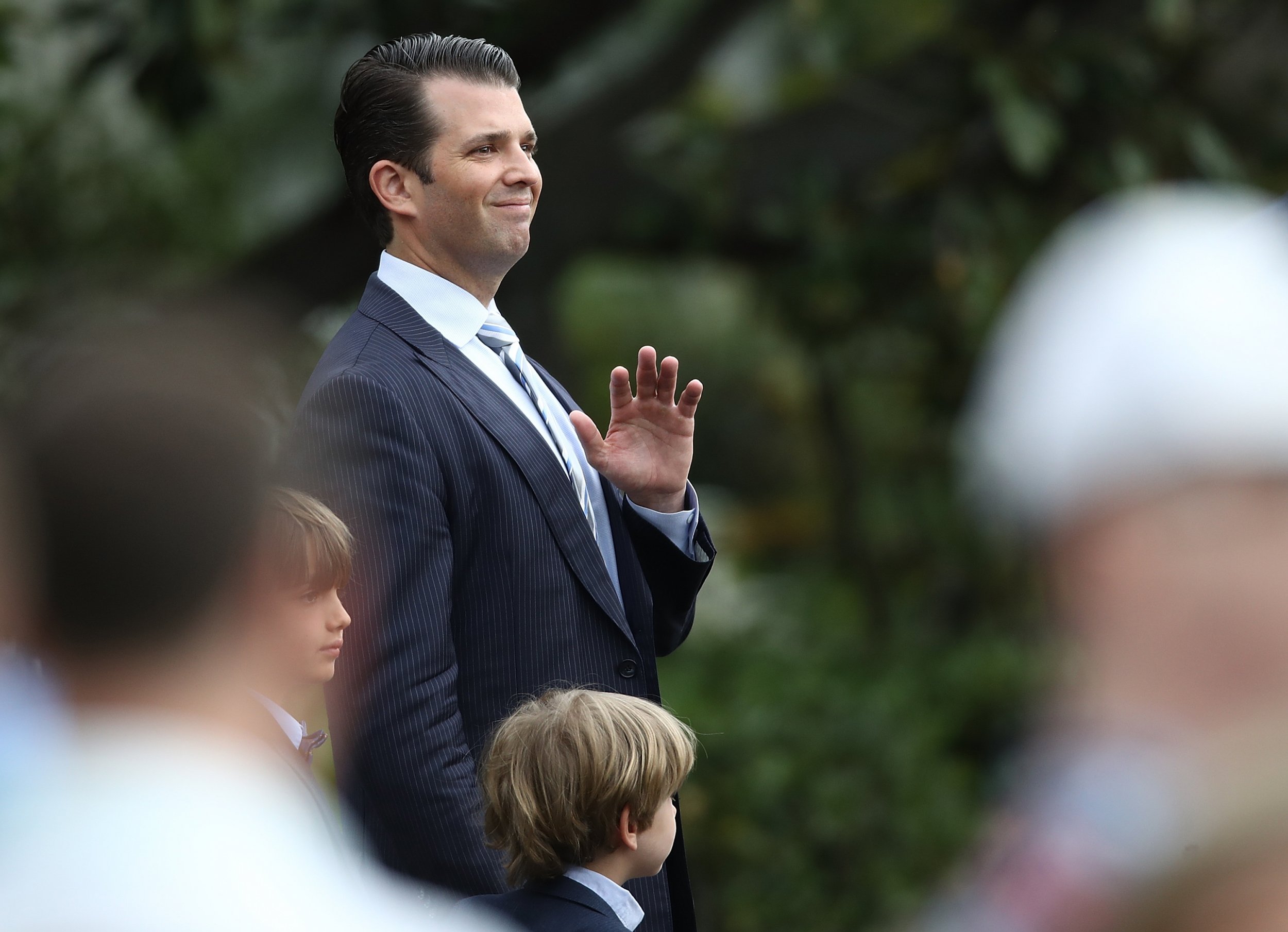 Allegations of collusion continued to pile up against Donald Trump Jr. this week, with the New York Times reporting Friday that the first son went to a May 2016 dinner attended by a top Russian official who was trying to set up a covert meeting with the campaign.
NBC News confirmed Saturday that Donald Trump Jr. talked with Alexander Torshin, a friend of Russian President Vladimir Putin and the deputy head of the country's central bank, at an event hosted by the National Rifle Association in Kentucky. But the first son's lawyer insisted the duo didn't sit together.
"Donald J. Trump Jr. was attending an NRA convention and having dinner when an acquaintance asked him to say hello to Torshin and made an introduction," attorney Alan Futerfas told NBC News. "They made small talk for a few minutes and went back to their separate meals. That is the extent of their communication or contact."
The encounter matters because Torshin was involved, through an intermediary, in what was described in an email sent to Trump campaign aides as a "Russian backdoor overture." Jared Kushner, Donald Trump's son-in-law, denied his request for a meeting with the candidate on an email chain that allegedly also included aides Rick Dearborn, Paul Manafort and Rick Gates. The Times reported that Kushner wrote that the campaign should "pass on this."
Senate investigators argued Tuesday that Kushner had not turned over the messages to them, as they'd requested as part of their probe into the Kremlin's meddling in the election. Kushner's attorney denied it.
Regardless, Torshin has quite the reputation: In 2016, Bloomberg reported that police in Spain believed Torshin was the "godfather" of the Taganskaya crime syndicate and had helped its members launder money. He's also been linked to the Trumps before: In 2015, he said he personally met the billionaire.
Yahoo News reported that the White House canceled a February 2017 meet-and-greet between the president and Torshin after learning about his alleged mobster ties. The two were scheduled to see each other before the National Prayer Breakfast, which Torshin regularly attends, given that he's "sort of the conservatives' favorite Russian," as Representative Dana Rohrabacher, a California Republican, put it.
There are multiple, ongoing probes into whether Trump aides collaborated with the Kremlin to interfere in the 2016 election. So far, two men—the aforementioned Gates and Manafort—have been indicted in connection with special counsel Robert Mueller's investigation, and one—George Papadopoulos—has pleaded guilty for lying to the FBI about his contact with Russia.