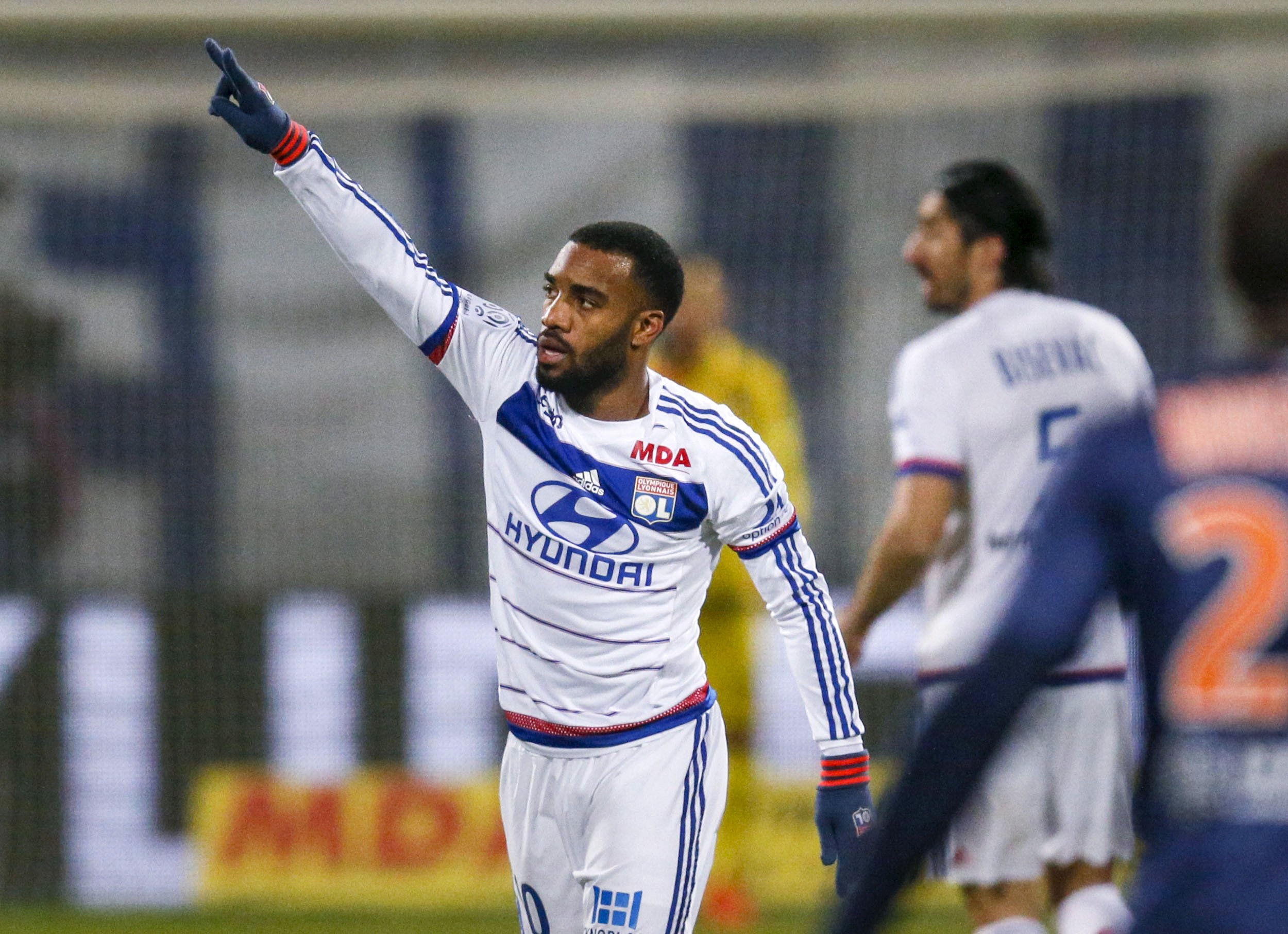 Alexandre Lacazette, the France striker and one of the hottest properties in world football, is the subject of a €25 million offer from Newcastle United, according to a report in L'Equipe, the French sports newspaper.
It is obvious why Newcastle would want Lacazette, who currently plays for Lyons in France. The club is struggling against relegation from the English Premier League and Aleksandar Mitrovic, its major summer signing, has not provided the goals one might expect of a forward who cost £13 million.
But what would attract Lacazette, a 24-year-old physically gifted thunderbolt of a striker who could reasonably take his pick of many of Europe's top clubs at the end of this season, to a struggle against relegation from the Premier League?
The clue is in those last two words. The Premier League is more awash with money than ever - there's a new, record £5.136 billion television deal kicking in at the start of next season, to be divided between the 20 clubs, so even the most mediocre can afford to pay the likes of Lacazette potentially treble what they would be earning in France.
Ligue Un, France's top level of professional football, simply cannot compete on the same financial footing as the Premier League—bar Paris Saint-Germain, which is funded by Qatar Sports Investments, the sovereign wealth arm of the Qatari government, enabling it to blow even the wealthiest Premier League teams out of the market when it comes to signing the world's best players.
So even though he would be joining a struggling team, the attractions for Lacazette in signing for Newcastle are real. He'd be playing in front of a worldwide television audience—4.7 billion people a year, according to the Premier League's official website; he'd be paid a significantly greater amount for his services; and if Newcastle doesn't survive relegation, then he has the chance, if he impresses, to move to a bigger club within the Premier League at the end of the season. There is also the not insignificant draw of the policy Newcastle has employed for the past few years of scouting and signing players from France, before selling them on at a profit to both club and player.
The question is not why Lacazette would leave Lyons, but why wouldn't he? Television money has made English football's top flight attractive even at its glum, lowly end. It makes little sense for Lacazette to wait for a major European club to sign him if Newcastle is dangling wads of pound notes in front of his face. This is a transfer that makes sense on both sides of the ball.