Alexandria Ocasio-Cortez: Abortion Bans Are a 'Brutal Form of Oppression' Designed to 'Control Women's Sexuality'
Freshman congresswoman Alexandria Ocasio-Cortez spoke out in the wake of Alabama's near-total abortion ban that could see doctors who perform the procedures face 99 years in prison.
On Wednesday, Governor Kay Ivey signed a bill to restrict abortion in almost all cases, including rape and incest. The male-dominated Senate voted 25-6 on Tuesday for the bill that would see the procedures occur only if a mother's health is at serious risk, or if the unborn child has a "lethal anomaly."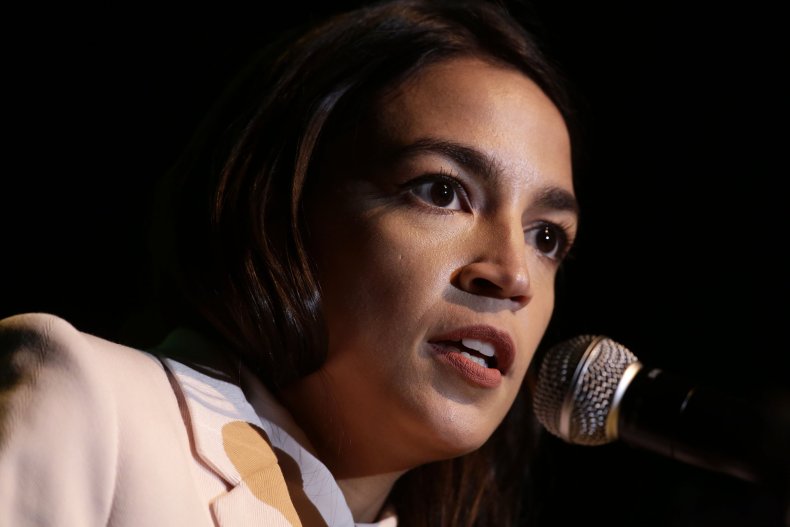 The ban is expected to be challenged, and its proponents hope it will make its way to the Supreme Court on appeal. If so, it could threaten 1973's landmark Roe vs. Wade decision, which decriminalised abortion across the U.S.
Upon signing the bill, Ivey tweeted: "To the bill's many supporters, this legislation stands as a powerful testament to Alabamians' deeply held belief that every life is precious & that every life is a sacred gift from God."
Ocasio-Cortez blasted the ban on social media, calling it a patriarchal attempt by "religious fundamentalists" to "own" women and restrict their sexuality.
"Abortion bans aren't just about controlling women's bodies. They're about controlling women's sexuality. Owning women. From limiting birth control to banning comprehensive sex ed, U.S. religious fundamentalists are working hard to outlaw sex that falls outside their theology," Ocasio-Cortez said.
In a follow-up tweet, she said that patriarchy—a system of society in which men dominate [the supply] of power—was a "core element underpinning right-wing ideology." Women who control their own sexuality, she said, threaten this male-dominated system.
"It's a brutal form of oppression to seize control of the one essential thing a person should command: their own body," Ocasio-Cortez said.
The remarks echoed her previous comments on Georgia's recent "heartbeat bill," which she branded "a backdoor ban" on abortion.
Earlier in May, Georgia governor Brian Kemp signed a bill that would ban most abortions after the detection of an embryo's heartbeat. This can typically occur around six weeks into a pregnancy.
The New York representative wrote on Twitter, "6 weeks pregnant = two weeks late on your period," on May 8. Pointing out that women often experience late periods without being pregnant, she explained many may not even consider the possibility they are pregnant at such an early stage. "Most of the men writing these bills don't know the first thing about a woman's body outside of the things they want from it," she said.