Alexandria Ocasio Cortez and Rick Scott Trade Blows As Congresswoman, Senator Fight Over Who's Most 'Embarrassing' to Congress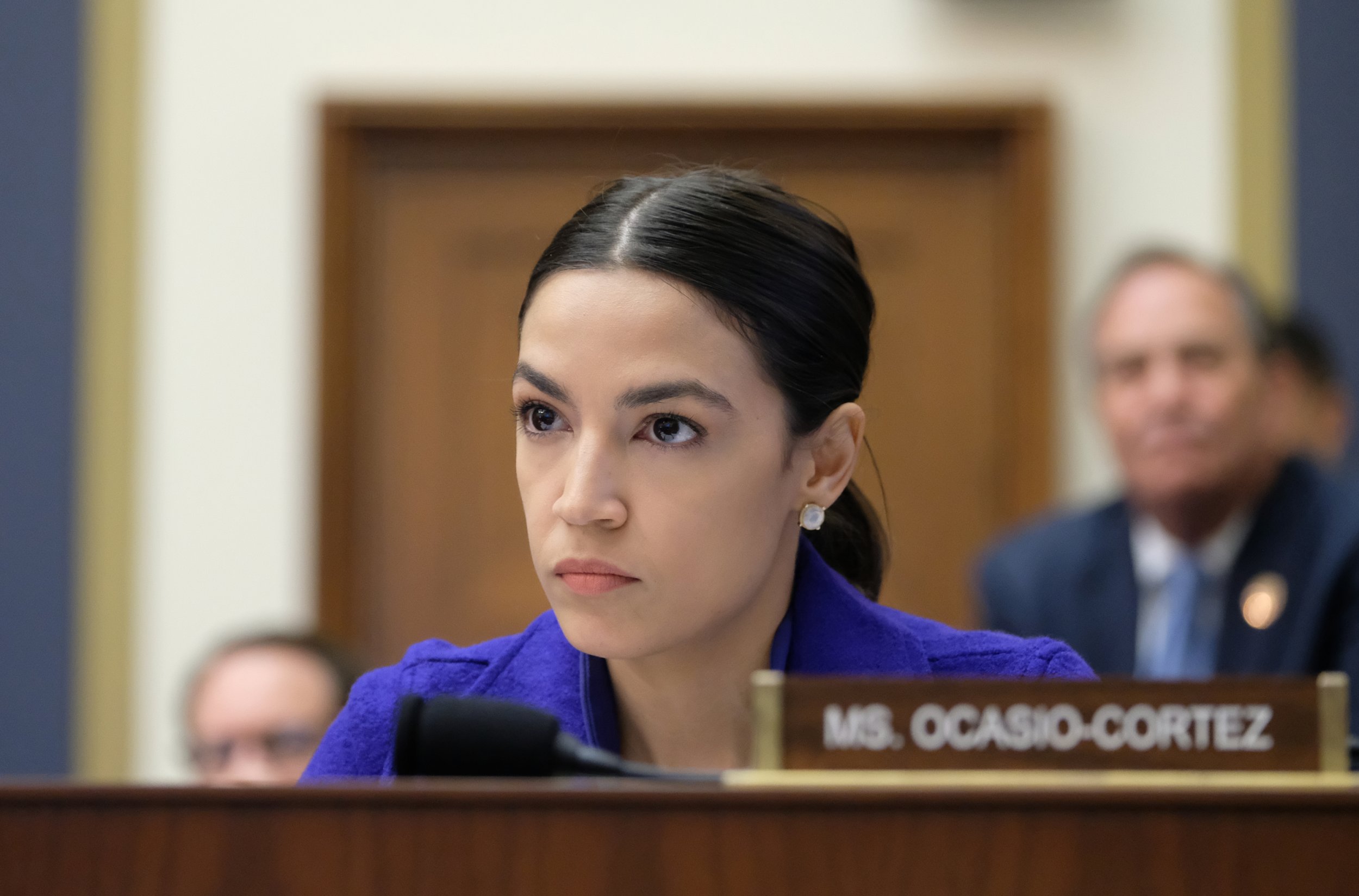 Alexandria Ocasio-Cortez traded blows with Republican Sen. Rick Scott (Fla.) on Monday over which political figure was more "embarrassing" to Congress, an exchanged sparked by the latter's criticisms of the Green New Deal.
Scott initiated the feud earlier today when he tweeted criticism of Democratic Sen. Cory Booker's (N.J.) latest gun control proposal that involves requiring all gun owners to obtain licenses for weapons and stricter background checks. In a subsequent tweet, Scott also took a dig at the proposed Green New Deal, championed by Ocasio-Cortez.
"BREAKING: the latest terrible idea to come out of the Democrats' 2020 primary is a federal gun registry. If you want to buy a gun, @CoryBooker wants you to register with the federal government. This would be scary if Booker had any chance of becoming President," the senator tweeted, alongside a Politico article outlining Booker's proposal.
Scott added: "What's next? Will we have to register sharp knives? Maybe @AOC will make us register every time we buy meat as part of her #GreenNewDeal. The Democrats are officially the @BernieSanders Party. They want America to be less prosperous and less free."
Ocasio-Cortez fired back less than an hour later by accusing Scott of lacking "critical thinking and honesty" and criticizing his performance in office as "embarrassing to the institution."
"That a sitting US Senator can say something lacking so much critical thinking + honesty is embarrassing to the institution," the freshman congresswoman tweeted. "If you were a female candidate, maybe you'd be called 'unlikeable,' 'crazy,' or 'uninformed.' But since you're not, this inadequacy is accepted as normal."
Scott responded to Ocasio-Cortez's jab later on Monday afternoon in a tweet where he asserted that the 29-year-old self-described democratic socialist "doesn't understand sarcasm" and argued that she was the only that has embarrassed the institution through her performance as a congresswoman in office.
"That a sitting Congresswoman doesn't understand sarcasm would be embarrassing to the institution if you hadn't embarrassed yours to the point of irrelevance already," the Republican senator tweeted. "America rejects socialism and will continue to."
Following her election victory last year, Ocasio-Cortez has quickly become a rising star of the Democratic party who frequently makes headlines for hitting back at her critics on Twitter and speaking directly to her supporters through the social media platform.
Ocasio-Cortez and Sen. Ed Markey (D-Mass.) introduced the sweeping Green New Deal resolution in February, which presented goals and to implement drastic measures to minimize carbon emissions across the American economy.