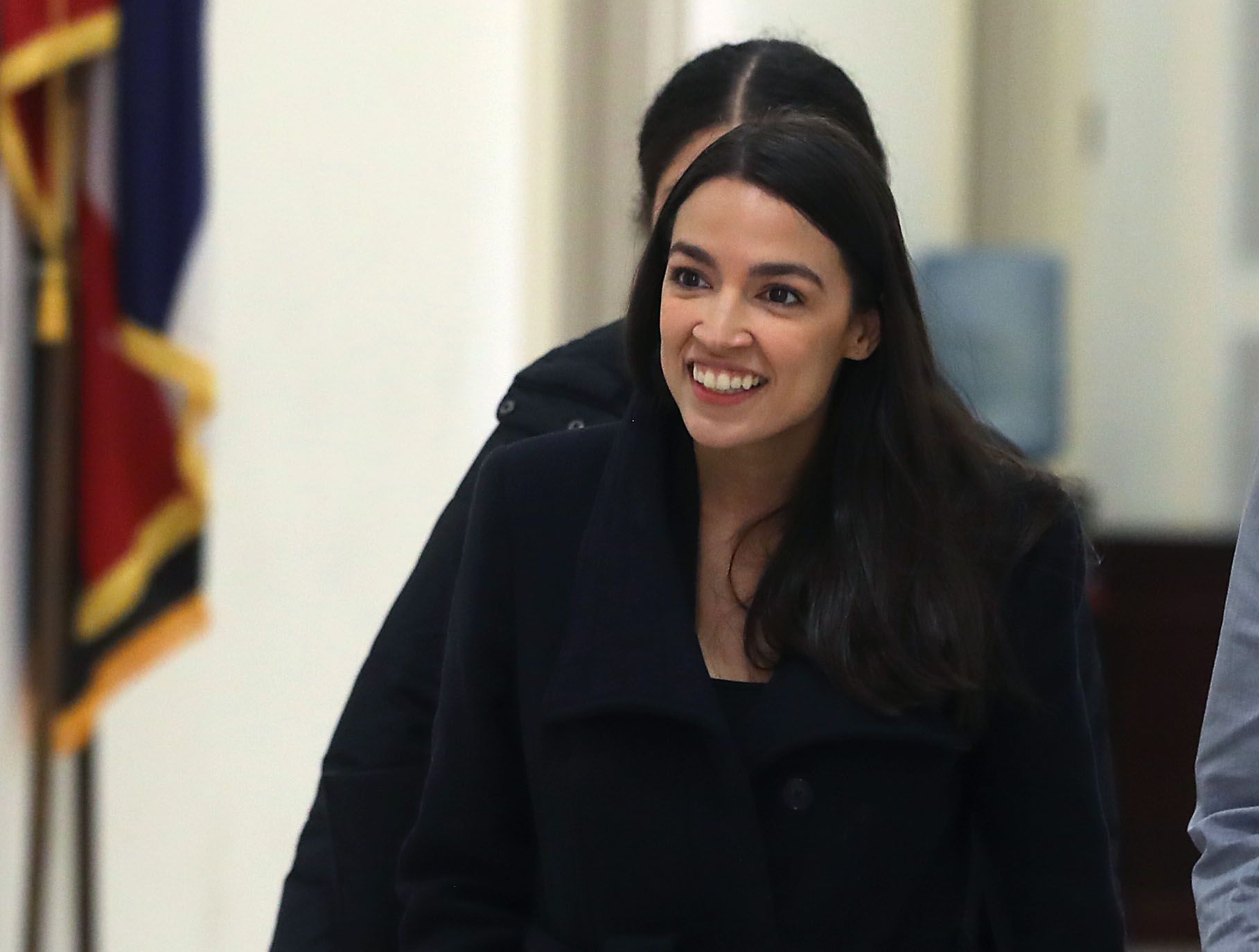 Representative Alexandria Ocasio-Cortez of New York suggested this weekend that it may not be ethical to have children, given the difficulties that climate change will likely cause in the years to come.
In a live stream on her Instagram, Ocasio suggested to her 2.5 million followers that the answer was not clear. "There's scientific consensus that the lives of children are going to be very difficult. And it does lead young people to have a legitimate question: Is it OK to still have children?" she asked.
Ocasio-Cortez introduced the Green New Deal this month along with Democratic Senator Ed Markey of Massachusetts. The ambitious plan would have the U.S. economy focus on renewable energy sources instead of fossil fuel and coal. The plan would also work to strengthen labor laws, health care, access to higher education, housing and public ownership of certain institutions.
The deal, which some estimate could cost $1 trillion, follows a United Nations report that predicted we have only 12 years to limit or reverse the effects of climate change before its impact causes unmanageable drought, floods, extreme heat and life-threatening weather events.
"We had time when I was born, but—ticktock—nothing got done. As the youngest member of Congress, I wish we didn't have 12 years. It's our lungs that are going to get choked with wildfire smoke.... Climate delayers are the new climate deniers," said Ocasio-Cortez on Instagram.
A number of Democratic presidential candidates have embraced the Green New Deal. Senators Kamala Harris, Bernie Sanders, Cory Booker, Amy Klobuchar and Kirsten Gillibrand have all expressed their support for the plan. Others, like Senator Elizabeth Warren and former Representative Beto O'Rourke, have said they're on board with the "bold" idea while not saying they back specific policies.
Still, some Democratic stalwarts, like House Speaker Nancy Pelosi and Senator Dianne Feinstein, have dismissed the deal. Pelosi recently referred to it as "the green dream, or whatever they call it." Feinstein, confronted by a group of children about climate change last Friday, took a moment to lecture her future constituents.
"You know what's interesting about this group? I've been doing this for 30 years. I know what I'm doing. You come in here, and you say, 'It has to be my way or the highway.' I don't respond to that," she said. "I've gotten elected. I just ran. I was elected by almost a million-vote plurality, and I know what I'm doing. Maybe people should listen a little bit."
Ocasio-Cortez responded indirectly to Feinstein on Sunday. "The issue has gotten worse. So I don't think that working on an issue for 30 years alone is what qualifies as—as what makes someone qualified to solve an issue," she said.