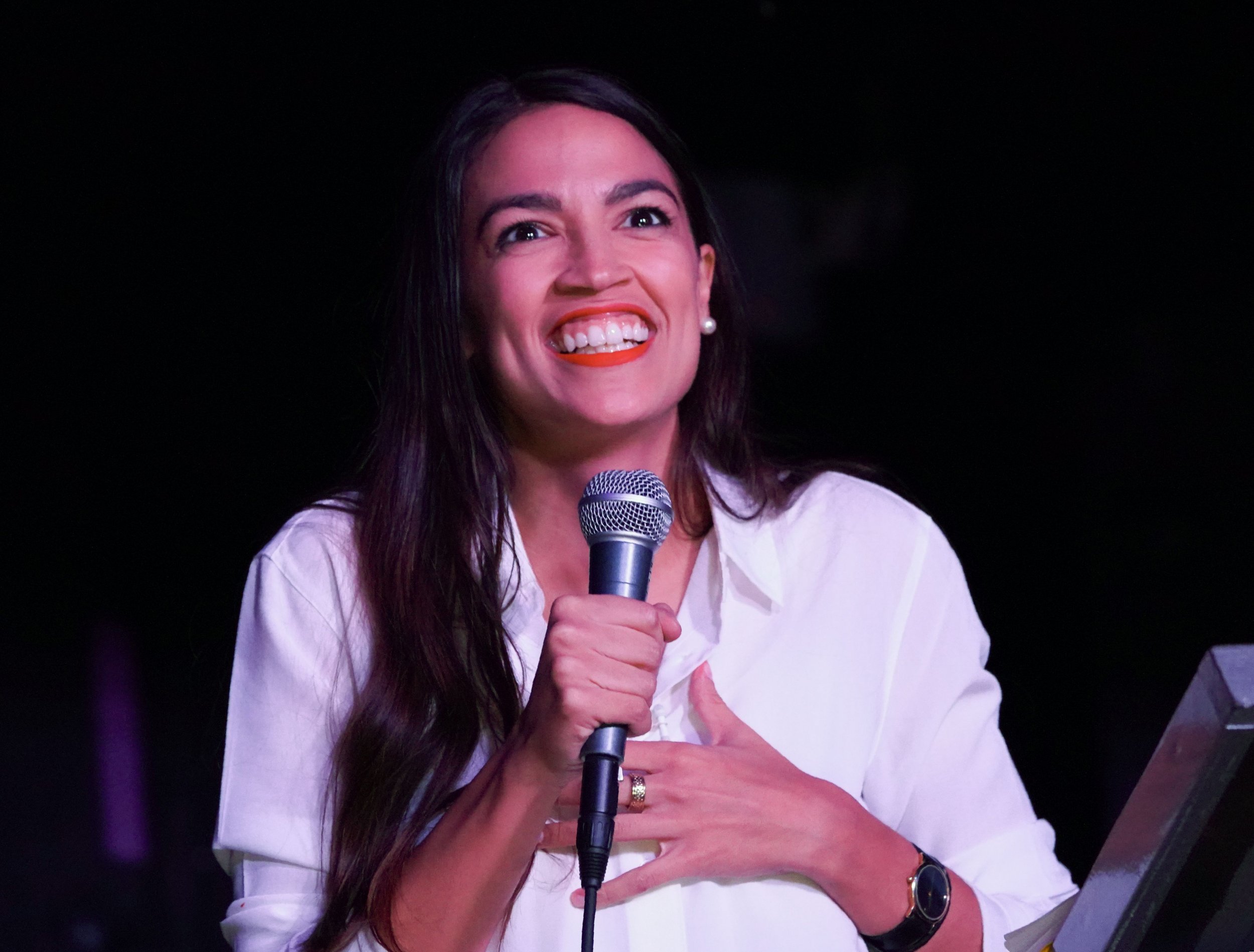 Congresswoman-elect Alexandria Ocasio-Cortez on Wednesday had a simple message for Ariana Grande after the pop star got into a verbal spat with British journalist Piers Morgan.
"Get 'em!" Ocasio-Cortez tweeted, along with a flexing arm emoji.
The 29-year-old soon-to-be Democrat Representative from New York quote tweeted Grande's tweet at Morgan, which read: "I look forward to the day you realize there are other ways to go about making yourself relevant than to criticize young, beautiful, successful women for everything they do. I think that'll be a beautiful thing for you and your career or what's left of it." She added a heart emoji.
Grande bashed Morgan after he criticized the British girl group Little Mix for covering their bodies in slurs to push female empowerment. Morgan claimed that Grande does not use her sexuality to sell her music while slamming Little Mix to Grande's mother.
Grande also defended comedian Ellen DeGeneres, whom Morgan had called a hypocrite.
"Ellen is an incredible & kind human being.." Grande tweeted, then defended herself. "I use my talent AND my sexuality all the time because i choose to. women can be sexual AND talented. naked and dignified. it's OUR choice. & we will keep fighting til people understand. i say this w all due respect but thank u, next."
Morgan quickly replied to Grande by tweeting it was "lovely" to hear from her.
"Of course, women can do what they like—but if they/you use nudity to sell records to impressionable young female fans, I'll continue to call them/you out on it," he tweeted at her. "All due respect, but thank YOU. Next..."
The back-and-forth started on Monday when Morgan on Good Morning Britain said of Little Mix: "What is empowering about this? Get your kit off, airbrush yourself to within an inch of your lives. What's the point of it? Using nudity to sell their album. Nonsense. It's using sex, sexuality to sell albums."
Little Mix singer Jesy Nelson then called Morgan a "silly twat," and Morgan demanded an apology.
The fight between Grande and Morgan likely caught Ocasio-Cortez's attention because she has advocated for female empowerment. Ocasio-Cortez made history by unseating longtime incumbent Joe Crowley in the primary and winning her November midterm election race to become the youngest woman ever to be elected to Congress, at age 29.
Ocasio-Cortez has gained a reputation for being outspoken on Twitter and in public, frequently and relentlessly attacking her opponents.