Alexandria Ocasio-Cortez was lambasted on Twitter and in the media for confusing the facts while waxing lyrical about the Democratic golden age of the 1930s and 1940s—but was she actually right?
"When our party was boldest, the time of the New Deal, the Great Society, the Civil Rights Act and so on, we had, and carried, supermajorities in the House, in the Senate. We carried the presidency," Ocasio-Cortez said Friday while speaking on MSNBC with Chris Hayes.
"They had to amend the constitution of the United States to make sure Roosevelt did not get reelected. There were so many extraordinary things that were happening at that time that were uniting working people," she continued.
The New York congresswoman's comments divided Twitter users, with detractors accusing her of fiddling with the facts around the 22nd Amendment and the fourth term served by 32nd President Franklin Delano Roosevelt.
"According to AOC, Congress amended the Constitution to prevent FDR from being re-elected," one Twitter user wrote, using acronyms to refer to the two Democratic politicians. "Reminder, FDR died in office in 1945; the 22nd Amendment came in 1947."
The dates appeared to leave the argument cut-and-dried, with both Fox News and the Washington Examiner running the story and calling Ocasio-Cortez's claims false.
However, some eagle-eyed social media commenters pointed out that the original architects of the 22nd Amendment were inspired by Roosevelt's monopoly on the White House and began campaigning long before his death.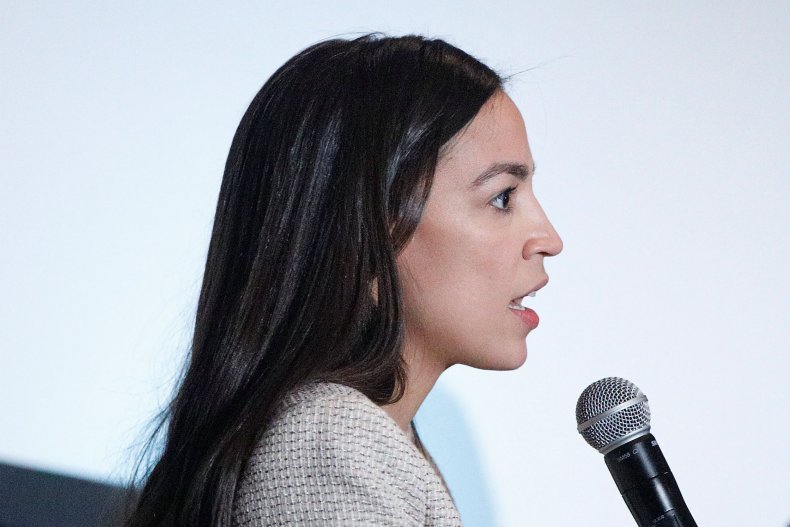 "FDR did die in office in '45 and the 22nd amendment did come in '47 but Congress did start the legislative process in 1944 prior to his death so that he would not be reelected," another Twitter user wrote in Ocasio-Cortez's defense. "It was not ratified soon enough and he won in '44. AOC did not misspeak, friends."
The National Constitution Center also had Ocasio-Cortez's back. On its website, the nonpartisan organization explained: "Talk about a presidential term-limits amendment started in 1944, when Republican candidate Thomas Dewey said a potential 16-year term for Roosevelt was a threat to democracy.
"In March 1947, a Republican-controlled Congress approved a 22nd Amendment, with an exception that would exclude a president in office from term limits during the ratification process."
The headline on this article has been updated.