Alexandria Ocasio-Cortez Says Birth Control for Women Should be Free and Sold Over-the-Counter
Representative Alexandria Ocasio-Cortez called for easier access to birth control. The first-term congresswoman from New York suggested women shouldn't have to pay top dollar for prescriptions — or at all for that matter.
"Psst! Birth control should be over-the-counter, pass it on," she wrote on Twitter on Friday along with the followup tweet, "(IT should be free, too—like in the UK!)"
Under the U.K.'s National Health Service, women are able to receive contraception, including three varieties of birth control pills, without having to pay for it. Access to contraceptives is openly available at community contraception clinics throughout the country in addition to sexual health clinics. Doctors, of course, are also able to give them out for free to patients.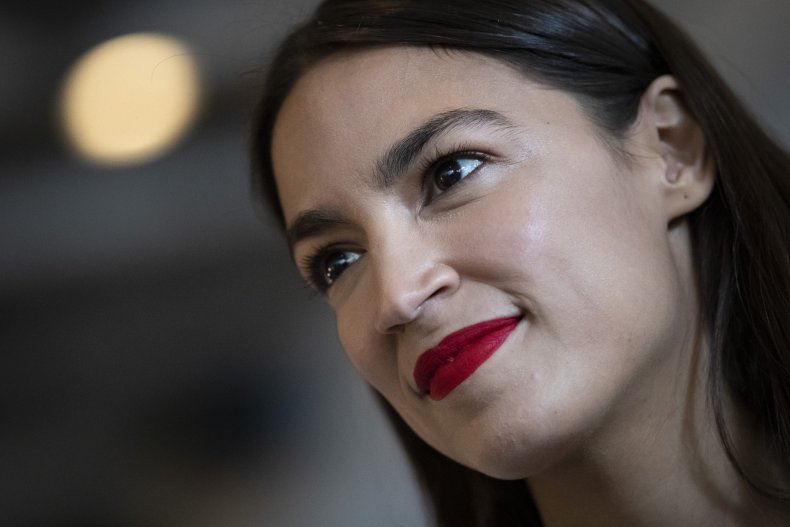 Birth control isn't the only health care product Ocasio-Cortez is hoping to make it easier to access. She filed new legislation this week calling for the removal of legal barriers that make it difficult for scientists in the U.S. to properly study the health benefits of some psychedelic drugs including psilocybin and MDMA, the active ingredients in psychedelic mushrooms and ecstasy, respectively, Forbes reported.
The proposal is an amendment to an appropriations bill funding various parts of the government for Fiscal Year 2020. It aims to remove an inclusion that prevents spending federal money on "any activity that promotes the legalization of any drug or other substance in the Schedule I" of the Controlled Substance Act.
Schedule I drugs — which also includes heroin and cocaine — are categorized as having no accepted medical use. However, medical research has continued to explore the possible benefits of some Schedule I drugs like marijuana, psilocybin and MDMA.
In the legislation, Ocasio-Cortez suggested the psychoactive ingredient found in psilocybin and MDMA have "shown promise in end of life therapy and treating PSTD." Under Schedule I drug restrictions, though, scientists aren't able to extensively research more potential benefits of the drug.
"From the opioid crisis to psilocybin's potential w/ PTSD, it's well past time we take drug use out of criminal consideration + into medical consideration," Ocasio-Cortez said in a tweet announcing the legislation on Saturday. "That begins with research. I'm proud to introduce an amendment that helps scientists do their jobs."
If approved, the measure would overturn funding restrictions that have existed within the Departments of Labor, Health and Human Services and Education since at least 1996.
Ocasio-Cortez's bill proposal comes following a new referendum in Denver, Colorado, which would decriminalize magic mushrooms in the city. The motion, passed in May, would allow "personal use and personal possession of psilocybin mushrooms" by adults age 21 or older to be viewed as "the city's lowest law-enforcement priority."