Alexandria Ocasio-Cortez Blasts Labor Secretary Acosta Over Women's Contraceptives: 'The Mediocrity Is Astounding'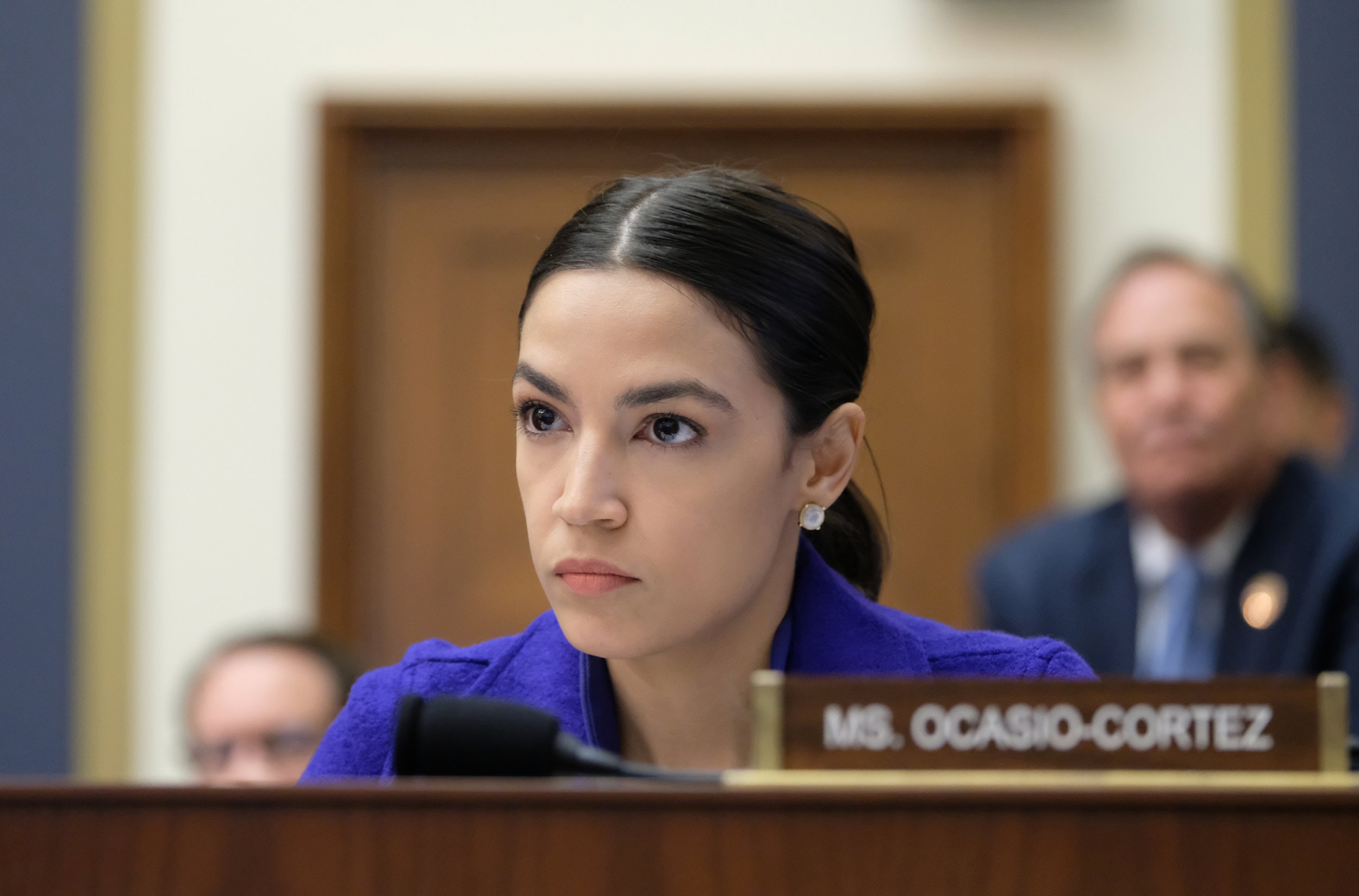 Rep. Alexandria Ocasio-Cortez lashed out at Labor Secretary Alexander Acosta over his appearance before a House committee in which he showed little knowledge about the link between women's contraception and health.
"The mediocrity is astounding," Ocasio-Cortez, a New York Democrat, wrote on Twitter, sharing a video from Acosta's exchange with Democratic Illinois Rep. Lauren Underwood at the House Education and Labor Committee hearing on Wednesday.
In November 2018, Acosta's Labor department, along with the Health and Human Services and Treasury ,introduced rules allowing employers with religious or moral objections to opt-out of providing employees with health insurance that covers contraceptives.
But in January, Pennsylvania's federal court issued a nationwide injunction against the rules. "The negative effects of even a short period of decreased access to no-cost contraceptive services are irreversible," U.S. District Judge Wendy Beetlestone said in her ruling.
"For women, reproductive health care is health care," Rep. Underwood, a nurse, told Costa at the hearing. "But your department has issued rules that deny the science of reproductive health care and allow employers to deny workers health insurance that covers contraceptives.
"Despite the fact that courts have repeatedly blocked these rules, you and this administration are continuing your efforts to deny women contraceptive coverage."
Underwood asked Costa if he knew the cost of contraceptives for women. He replied that he understood they are unaffordable to many people. Underwood then asked if Acosta knew some women use contraceptives to treat medical conditions. He replied that he is not a physician.
The Congresswoman told him that some women use birth control to treat polycystic ovary syndrome, endometriosis, and anemia.
"These conditions are painful, they're linked to ovarian cysts, heavy bleeding, and infertility," Underwood said.
"And that's not all. I'm a nurse, and I'm the co-founder of the Black Maternal Health Caucus, and I can tell you that for far too many women in this country, pregnancy can be dangerous or even deadly.
"One of the judges who blocked your rules wrote that they would cause over 70,000 women to lose contraceptive coverage; 70,000 women.
"Women's lives and their health depend on their ability to access contraceptives. Your actions, your actions, sir, are denying science and putting American women at risk."
Sharing Underwood's video of her questions to Acosta, Ocasio-Cortez tweeted: "How would these guys like it if Gov was 80% female, constantly looking for ways to limit or outlaw condoms + vasectomies, yet had little/no medical context? Sounds crazy? The flipside is what women & LGBTQ+ people have to deal w/ ALL the time."
The Labor Department did not respond immediately to a request for comment.