Alexandria Ocasio-Cortez Blasts Conservative Democrats as Acting 'Like the Tea Party'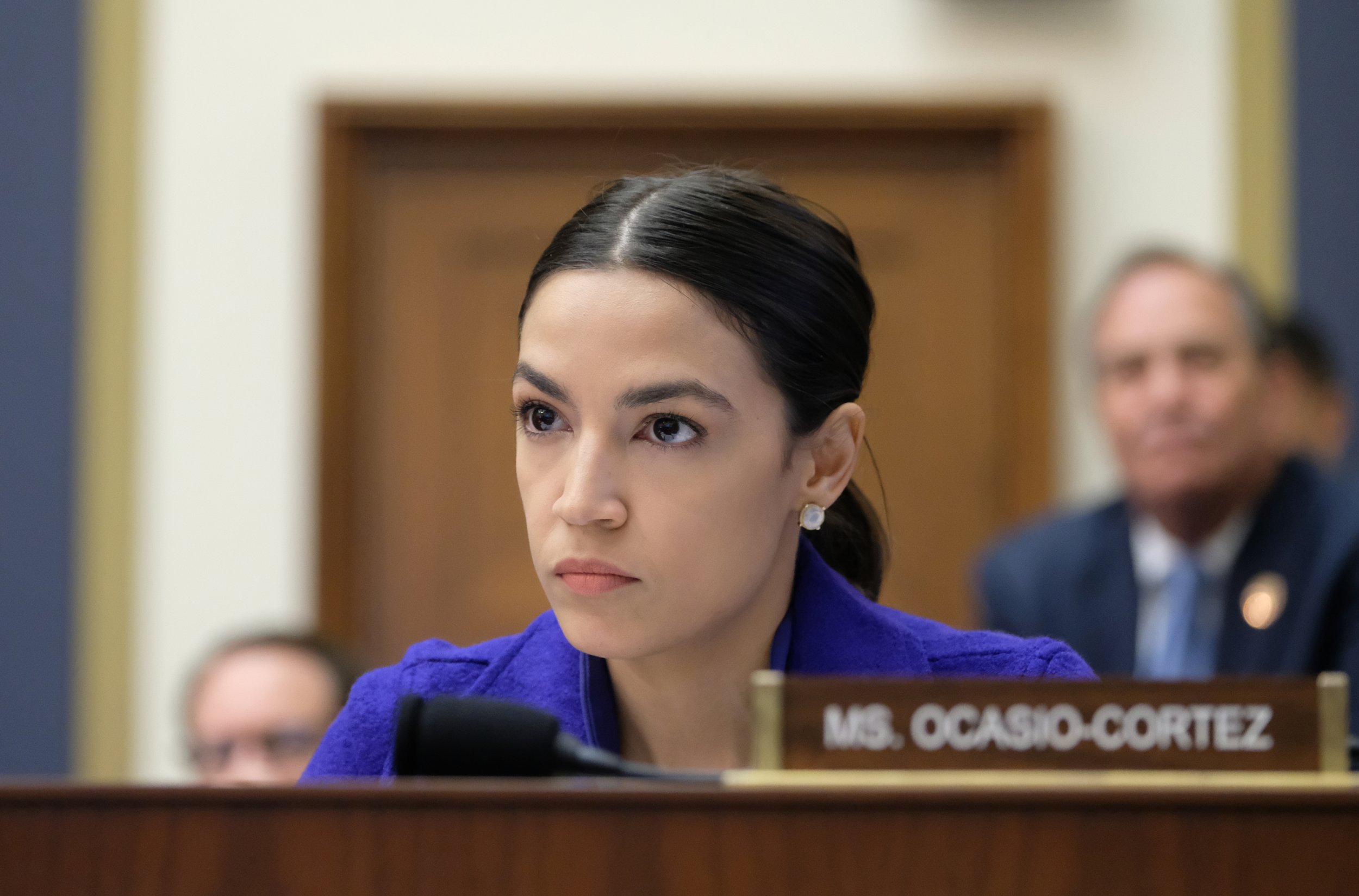 Democratic Representative Alexandria Ocasio-Cortez on Wednesday accused conservative Democrats of acting "like the Tea Party," in response to a report that a Democratic congressman had labeled her and other freshmen colleagues as the "Herbal Tea Party."
Ocasio-Cortez shared a story by The Intercept on Josh Gottheimer, a member of the House Democratic caucus who has apparently targeted progressive representatives including Ilhan Omar and Rashida Tlaib, and called them the Herbal Tea Party. The story states that Gottheimer met with Tlaib and freshman Democratic Representative Elaine Luria and pointed out Tlaib's statements condemning Israel in a way that made her feel bullied.
"Breaking down Tlaib, Omar, and their allies on the left has been one of Gottheimer's primary goals since the November elections," the story states. "He has worked assiduously to carve out a role in the Democratic caucus as something of an avenger, a centrist proud of his centrism and willing to take the fight directly to the squad of freshmen trying to push the party in a progressive direction."
Ocasio-Cortez, who has been pushing progressive policies and is seen as being in the same camp as Tlaib and Omar, took issue with the story.
"What's funny is that there *are* Dems that do act like the Tea Party- but they're conservative," Ocasio-Cortez tweeted. "They threaten Dem votes to get concessions for a small minority, tried to hand Speakership to the GOP, fundraise $ w/ Mike Pence, etc Progressives don't do that."
Ocasio-Cortez then hit back at the Herbal Tea Party name by saying, "And I drink coffee."
The Tea Party is a populist branch of GOP members who are against taxation, government spending and regulation. Tea Party members believe taxes and big government infringe on Constitution-granted liberties.
Ocasio-Cortez, Tlaib, Omar and Democrats sharing their views advocate for progressive policies that critics say pushes the Democratic Party too far left. Some Democrats, including House Speaker Nancy Pelosi, have expressed concern progressive policies such as the Green New Deal pitched by Ocasio-Cortez will turn off voters and cause them to vote Republican.
In March, Ocasio-Cortez went after Democratic centrists who helped Republicans add a motion in favor of a background check bill that would alert U.S. Immigration and Customs Enforcement if a person entering the country illegally tried to purchase a gun.
"Mind you, the same small splinter group of Dems that tried to deny Pelosi the speakership, fund the wall during the shutdown when the public didn't want it, & are now voting in surprise ICE amendments to gun safety legislation are being called the 'moderate wing' of the party," Ocasio-Cortez tweeted.