Alexandria Ocasio-Cortez Calls Press Criticism of Media-Banned Town Hall Meetings A 'Non-Story'
Alexandria Ocasio-Cortez is receiving criticism for her decision to exclude the press from two town hall meetings that otherwise were open to the public.
Members of the media immediately pushed back against the congressional candidate and political newcomer on Twitter, slamming Ocasio-Cortez for banning reporters from the community meetings. One journalist for the Washington Post tweeted that the 28-year-old Democratic socialist is in for a "rough time on Capitol Hill" where reporters are able to "roam freely at all hours of the day and night."
Kayleigh McEnany, a spokesperson for the Republican National Committee, also took the opportunity to attack Ocasio-Cortez, posting on Twitter that "The socialist bans the media!!!" The tweet also including a link to an article accusing Ocasio-Cortez of barring the press because of unflattering coverage of her.
Ocasio-Cortez fired back immediately, explaining that the motivation behind closing the events to the press was the sensitive nature of discussions that were going to take place. She says that 50 percent of the people who attend her town hall meetings are immigrants and others are victims of domestic violence and other personal health issues.
"This town hall was designed for residents to feel safe discussing sensitive issues in a threatening political time," she posted on Twitter. She also added that her campaign had previously made it clear that they would be closed to the media.
In a follow up to that post, Ocasio-Cortez said that the entire situation is a "non-story" and that future events will be open to journalists.
Ocasio-Cortez's campaign manager told The Washington Post that the closed-door meetings were an attempt to try something unique but that they likely will not be doing it again on the campaign trial.
"It's not been a policy of the campaign," the campaign manager said. "It won't be the policy of the campaign."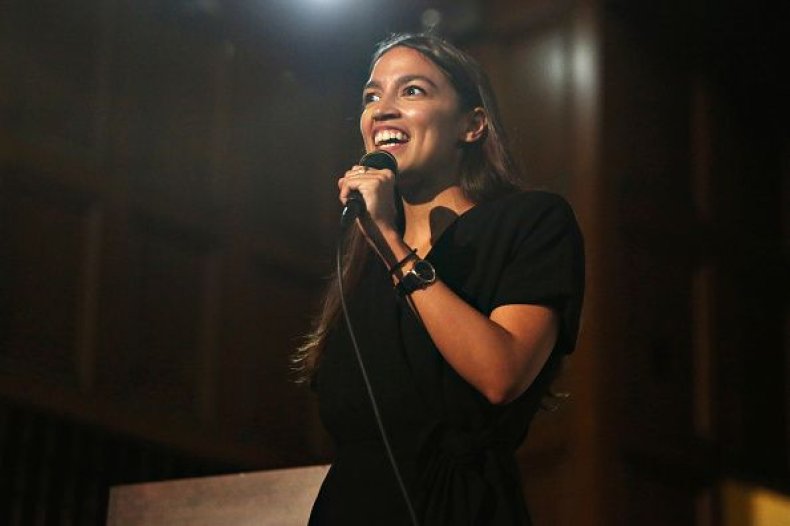 Ocasio-Cortez made headlines when she defeated longtime congressman Joe Crowley in New York's Democratic primary earlier this year. The Democratic socialist is a political newcomer, besides having worked on the Bernie Sanders campaign during his presidential bid. Since her shocking win, Ocasio-Cortez has been travelling the country endorsing other progressive candidates as Democrats try to take back control of the House this November.