Alexandria Ocasio-Cortez Calls Andrew Cuomo Resignation 'Necessary and Long Overdue'
Representative Alexandria Ocasio-Cortez is speaking out regarding former New York Governor Andrew Cuomo's resignation amid sexual harassment allegations.
On Tuesday, the Democrat from New York shared her thoughts on Twitter regarding Cuomo's departure from office.
"When abusers of power blame everyone else for 'misunderstanding' their abuse, it is often a way to gain sympathy from those who've ever been [could be] involved in a misunderstanding," Ocasio-Cortez tweeted. "But the intentional environment of fear and intimidation harassers create is far from a mistake."
"There is a huge difference between having an awkward interaction and discussing/learning from it versus mobilizing entire networks and institutions to bring in victims, silence coverage, and retaliate against those who report abuse," she continued. "Trying to blur that line helps abuses continue."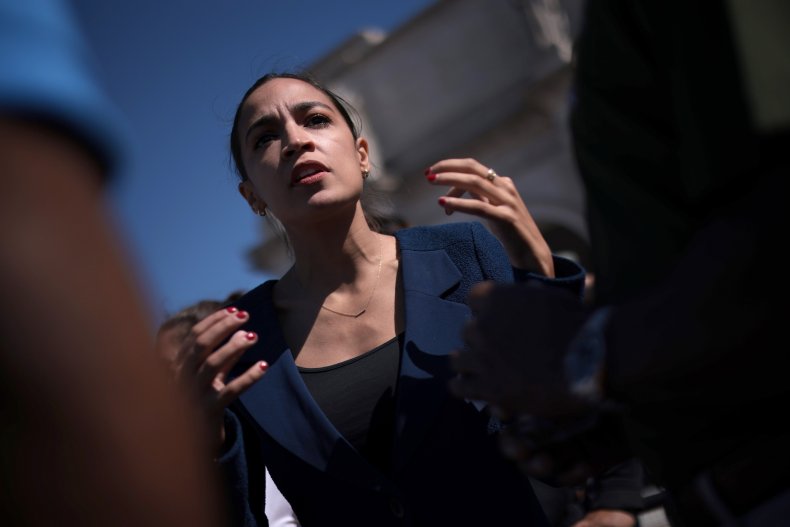 Ocasio-Cortez ended her statement by saying Cuomo's resignation is "necessary and long overdue." She also stated that work still needs to be done to "reverse the ways our institutions were molded over years," to address the lack of care and transparency that these situations unveil.
New York Attorney General Letitia James also issued a press statement on Tuesday regarding Cuomo's resignation.
"Today closes a sad chapter for all of New York, but it's an important step towards justice," James stated. I thank Governor Cuomo for his contributions to our state. The ascension of our Lieutenant Governor, Kathy Hochul, will help New York enter a new day. We must continue to build on the progress already made and improve the lives of New Yorkers in every corner of the state."
"I know our state is in good hands with Lieutenant Governor Hochul at the helm, and I look forward to continuing to work with her," James concluded.
On Tuesday, Cuomo resigned from office after the details of an internal investigation, spearheaded by James, were released. During Cuomo's resignation remarks, he stated that he's the target of a "politically motivated" attack.
"The best way I can help now is if I step aside and let government get back to government," said Cuomo.
Cuomo will be replaced by Lt. Governor Kathy Hochul who will become the first female to hold the office.
In December 2020, multiple women accused Cuomo of sexually harassing them. On March 1, an independent internal investigation was launched regarding Cuomo's behavior toward former and current state employees that worked alongside him.
In total, 179 people were interviewed, including complainants, current and former members of the Executive Chamber, State Troopers, additional state employees, and others who had regular contact with Cuomo. Additionally, more than 74,000 documents, emails, texts, and pictures were reviewed as evidence during the investigation.
The investigation revealed that Cuomo engaged in unwanted groping, kissing, hugging, and made inappropriate comments toward the women. Also, Cuomo and his senior staff allegedly sought to retaliate against one of his former employees for coming forward with her story. Finally, his Executive Chamber created a "toxic" work environment that enabled "harassment to occur and created a hostile work environment."
"This investigation has revealed conduct that corrodes the very fabric and character of our state government," James told reporters during a news conference on the 165-page investigation report.
"This is a sad day for New York because independent investigators have concluded that Governor Cuomo sexually harassed multiple women and, in doing so, broke the law," James continued. "I am grateful to all the women who came forward to tell their stories in painstaking detail, enabling investigators to get to the truth. No man—no matter how powerful—can be allowed to harass women or violate our human rights laws, period."