Alexandria Ocasio-Cortez Calls Donald Trump a 'Racist' Twice in 3 Days, Lists Examples to Prove Her Point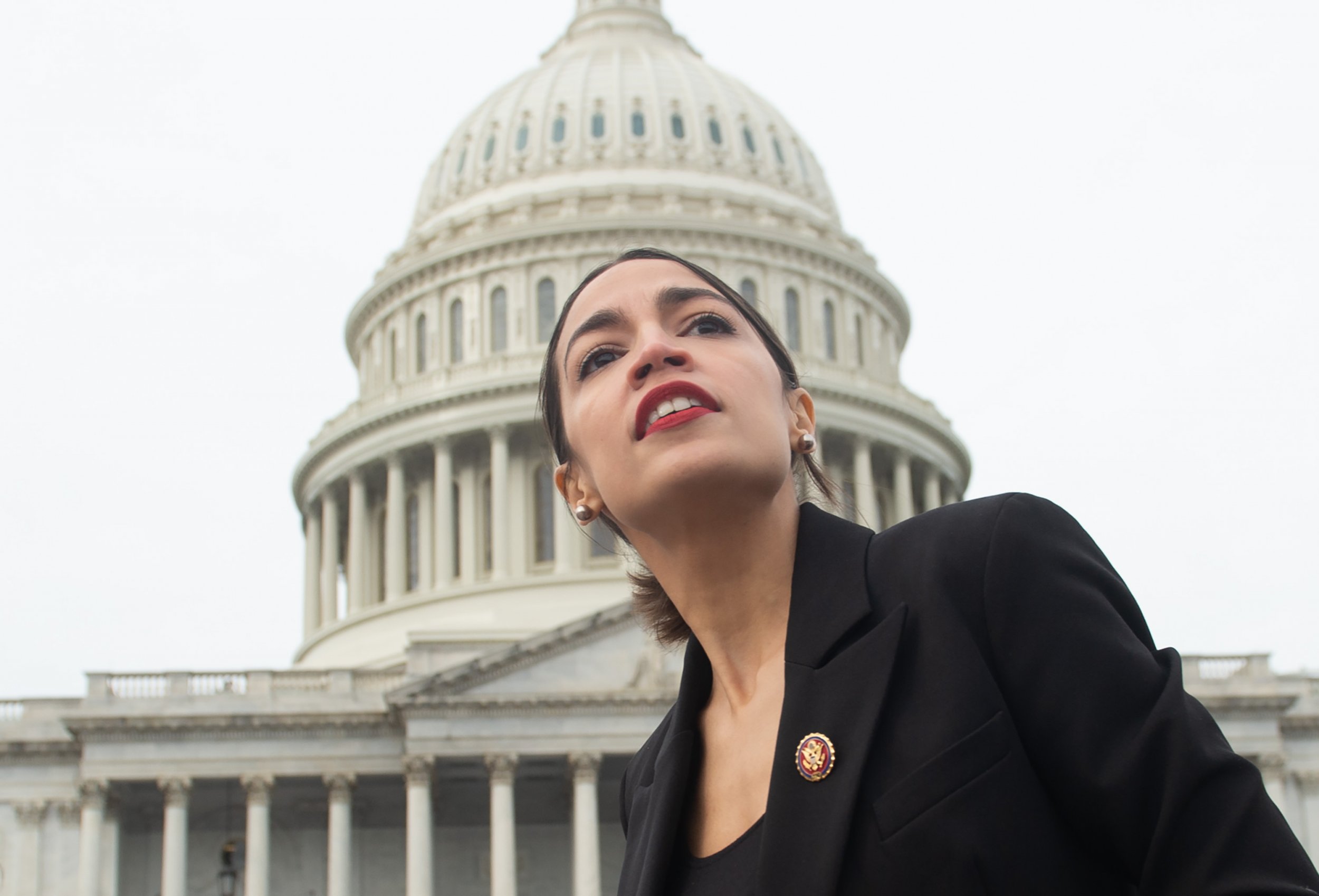 Three days after Democratic Rep. Alexandria Ocasio-Cortez called President Donald Trump a "racist" during an interview on CBS's 60 Minutes, the freshman congresswoman repeated the accusation again on social media—and listed examples to prove her claim.
Ocasio-Cortez took to Twitter on Tuesday to double down on the accusation that Trump is racist which she first made Sunday. "The President defended Neo-Nazis who murdered a woman in Charlottesville. The Dept of Justice sued him for not renting to Black tenants," Ocasio-Cortez tweeted. "He launched his campaign by calling Mexicans 'rapists.' He banned Muslims. The President is racist. And that should make you uncomfortable,"
The progressive lawmakers told 60 Minutes moderator Anderson Cooper on Sunday that there is "no question" Trump is a racist. "The president certainly didn't invent racism," she said. "But he's certainly given a voice to it and expanded it and created a platform for those things."
"When you look at the words that he uses, which are historic dog whistles of white supremacy. When you look at how he reacted to the Charlottesville incident, where neo-Nazis murdered a woman, versus how he manufactures crises like immigrants seeking legal refuge on our borders, it's, it's night and day," Ocasio-Cortez explained.
After the segment aired, the White House condemned the 29-year-old congresswoman in a statement to CBS. "Congresswoman Ocasio-Cortez's sheer ignorance on the matter can't cover the fact that President Trump supported and passed historic criminal justice reform ... and ... has repeatedly condemned racism and bigotry in all forms," the deputy White House press secretary said.
According to an Associated Press poll, from February 2018, six out of ten American participants believed that Trump is a racist. The president has also been widely criticized for displaying a pattern of disrespect towards colored individuals, including the incident where he said there were "very fine people" on both sides of the Charlottesville white supremacist rally where a female civil rights activist was killed.