Ocasio-Cortez: Florida Bill is 'Poll Tax' After Republicans Seek to Change Voter Restoration for Ex-Felons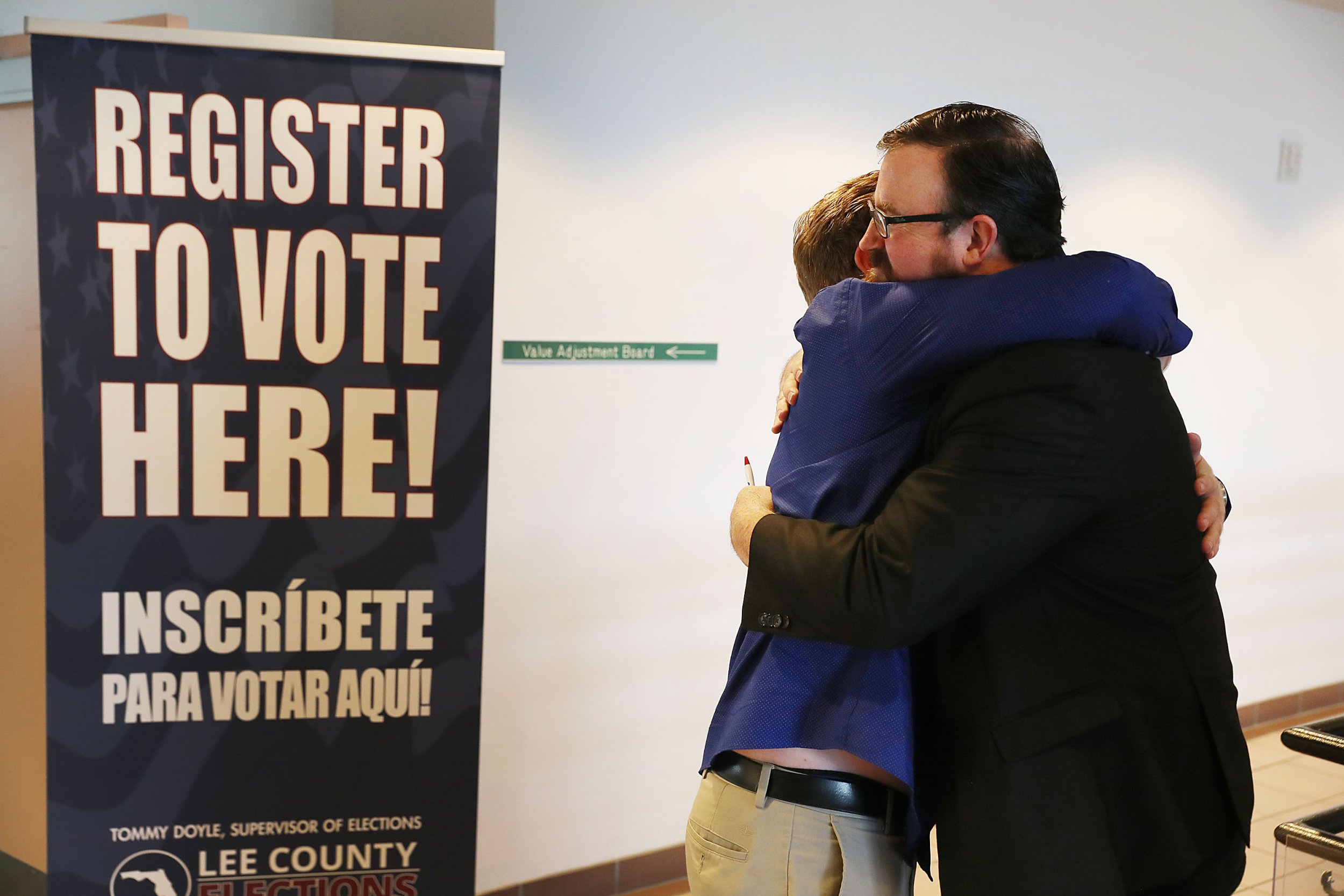 Representative Alexandria Ocasio-Cortez said that the efforts of Florida Republicans to change an amendment restoring rights for felons are "a poll tax by any other name." On Tuesday, a Florida House committee approved a bill that would require former felons to pay back all court fees, costs and "any financial obligation" before gaining eligibility to vote.
Critics have raised concerns the bill would inhibit felons from voting and is being used to alter the passage of Amendment 4, which restored voting rights for about 1.4 million people when it was passed in November with almost 65 percent of the vote.
Former felons have been registering to vote since January.
The legislation presented in the House would change "automatic" restoration of voting rights for ex-felons "who have completed all terms of their sentence, including parole or probation," language approved by voters in November.
"The word 'completion' itself has all sorts of new requirements" that voters couldn't have anticipated, Julie Ebenstein, a Senior Staff Attorney at the ACLU's Voting Rights project told Newsweek. "This really looks like a modification and diminishment of the rights that Florida voters voted for," she continued.
Ebenstein noted that the bill would "disenfranchise huge categories of returning citizens, most likely for life." The legislation seeks to require "full payment of the financial obligation or waiver 192 of the financial obligation with the consent of the payee." These financial obligations include restitution and "any cost of supervision or other monetary obligation 209 described in s. 948.039," the bill says.
"In effect this will disenfranchise people who are too poor to pay some of the costs that are associated with a conviction," Ebenstein said.
The bill would also alter what is considered a felony sexual offense. Murder and felony sexual offense are crimes for which offenders will not automatically have their voting rights restored after release, according to The Orlando Sentinel.
Republicans backed the measure while Democrats opposed it.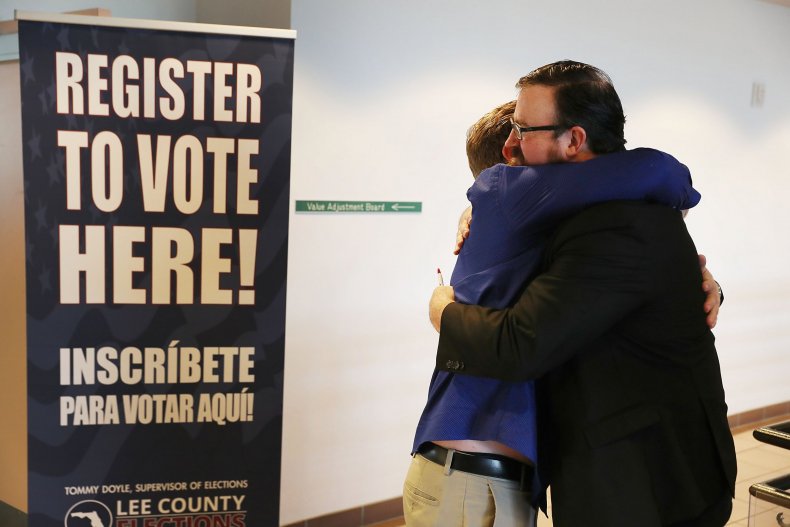 Republicans have said they need direction from lawmakers regarding the implementation of the amendment.
"To suggest that this is a poll tax inherently diminishes the atrocity of what a poll tax actually was," Republican Representative Jamie Grant said. "All we're doing is following statute. All we're doing is following the testimony of what was presented before the Florida Supreme Court explicitly acknowledging that fines and court costs are part of a sentence."
The state House Speaker and Grant did not immediately respond to Newsweek when contacted for further comment.