New York Representative Alexandria Ocasio-Cortez voiced her not-so-subtle disapproval of news that Facebook will change its corporate name to Meta in a tweet aimed at the social network.
"Meta as in 'we are a cancer to democracy metastasizing into a global surveillance and propaganda machine for boosting authoritarian regimes and destroying civil society... for profit!'" the Democratic congresswoman tweeted in response to CEO Mark Zuckerberg's Thursday announcement.
The social media site, as well as Instagram and WhatsApp, won't be changing their names but will fall under the Meta umbrella, Zuckerberg explained.
He said that the change was to reflect what the company is and what they hope to build, and will remain dedicated to "bringing people together."
"Now we have a new north star," Zuckerberg said. "To help bring the metaverse to life."
The CEO's rebranding announcement comes as the company faces backlash over internal documents released by a whistleblower and other controversies connected to spreading hate speech and misinformation. They're also facing an antitrust lawsuit filed by the Federal Trade Commission (FTC).
The Real Facebook Oversight Board, a watchdog group that monitors the social media company, echoed Representative Ocasio-Cortez's statement.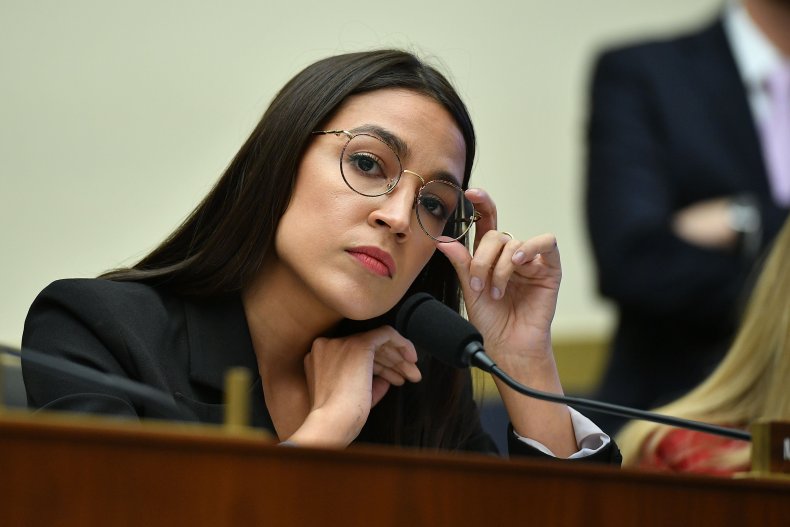 "Changing their name doesn't change reality: Facebook is destroying our democracy and is the world's leading peddler of disinformation and hate," the group said. "Their meaningless name change should not distract from the investigation, regulation and real, independent oversight needed to hold Facebook accountable."
Ocasio-Cortez was also critical of Facebook earlier this month when the company experienced blackouts soon after the whistleblower came forward. She took to Twitter to point out how domineering Zuckerberg's tech enterprise had become.
"It's almost as if Facebook's monopolistic mission to either own, copy, or destroy any competing platform has incredibly destructive effects on free society and democracy," she wrote. "Remember: WhatsApp wasn't created by Facebook. It was an independent success. FB got scared & bought it."
She continued, "If Facebook's monopolistic behavior was checked back when it should've been (perhaps around the time it started acquiring competitors like Instagram), the continents of people who depend on WhatsApp & IG for either communication or commerce would be fine right now. Break them up."
Zuckerberg lost $6 billion in the hours that his company's apps and brands were offline and Facebook stock also dropped, Bloomberg reported.
Marketing consultant Laura Ries compared Facebook Inc's rebranding to BP changing its name to "Beyond Petroleum" following criticism over the 2010 Deepwater Horizon oil spill, according to the Associated Press.
"Facebook is the world's social media platform and they are being accused of creating something that is harmful to people and society," she said. "They can't walk away from the social network with a new corporate name and talk of a future metaverse."
Zuckerberg has previously described the metaverse as a "virtual environment" that you can enter rather than just look at on a screen.
Newsweek reached out to Ocasio-Cortez's office for comment.