Alexandria Ocasio-Cortez Calls on NY Dem Chair to Resign Over David Duke Comparison
New York Representative Alexandria Ocasio-Cortez has said that Jay Jacobs, chair of the New York State Democratic Party, should resign after his comments comparing Buffalo mayoral candidate India Walton to former Ku Klux Klan (KKK) leader David Duke.
"Jay Jacobs absolutely should resign over his disgusting comments comparing a Black single mother who won a historic election to David Duke," Ocasio-Cortez tweeted on Tuesday morning.
"India Walton is the Democratic nominee for Mayor of Buffalo. No amount of racist misogyny from the old boys' club is going to change that," the Democratic congresswoman added.
Jacobs apologized for his comparison on Monday.
Jacobs made the remarks when asked by a Spectrum News reporter why he hadn't endorsed Walton's candidacy. He said that as the state party chair, he's not required to endorse every Democratic nominee.
As a hypothetical, he suggested a "very different" scenario in which Duke, the former Grand Wizard of the KKK, moved to New York and registered as a Democrat to run for the mayor of Rochester.
"I have to endorse David Duke? I don't think so," Jacobs said. "Now, of course, India Walton is not in the same category but it just, it just leads you to that question—is it a must? It's not a must. It's something you choose to do. That's why it's an endorsement."
When people began criticizing Jacobs for his comments, he doubled down, tweeting, "This is what's wrong with public discourse today—people want to find something to be unhappy about, so they twist statements, or ignore statements, to make their argument. That doesn't make them true."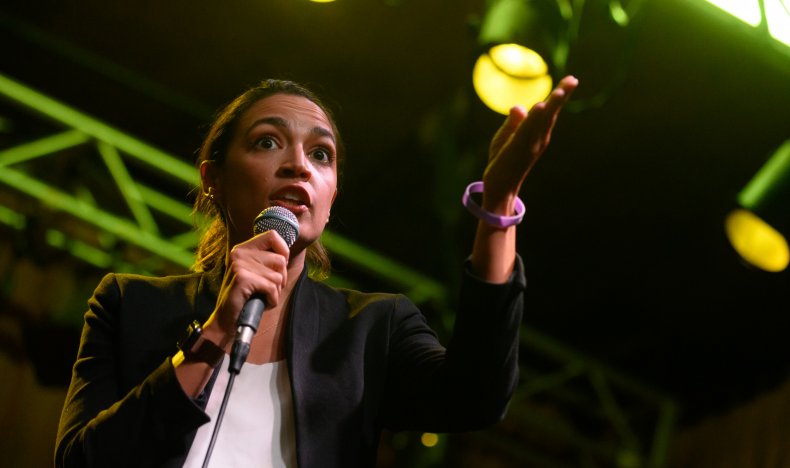 In a statement, Senate Majority Leader Chuck Schumer, a New York Democrat, called Jacobs' comments "totally unacceptable" adding, "The analogy used was outrageous and beyond absurd."
Democratic Representative Jamaal Bowman also called on Jacobs to resign.
"It's insane to equate India Walton, a Black woman, with David Duke, someone who supports the legacy of lynching Black people and the rape of Black women," he said in a statement. "This is the malignant narcissism of far too many white men. Jay Jacobs needs to resign or be removed."
In an apology issued Monday, Jacobs wrote that his remarks "obviously caused an uproar that I did not intend."
"Using an extreme example of David Duke winning a primary, to make a logical point—even with stating twice the specific qualification that India Walton, was in a different category—was wrong," he wrote. "I should have used a different example, and for that, I apologize."
Jacobs' statement also blamed critics who were "less interested in the discussion and more interested in causing controversy."
In a Facebook post, Walton called Jacobs' comparison "ridiculous, outrageous, offensive."
"Let's start with the obvious," she wrote. "I am a working class Black mother, a Registered Nurse, and non-profit executive. I was duly nominated by Democratic voters who share my vision of a safe, healthy Buffalo, where everyone has housing, no one has lead poisoning, and City Hall isn't raided by the FBI."
"What does it say about corporate Democrats that they can't tell the difference between that and endorsing the former Grand Wizard of the Ku Klux Klan?" she added.
Newsweek contacted Jacobs' office for comment.