Alexandria Ocasio-Cortez Calls Out Pete Buttigieg for 'Sad' Argument Against Free College For All in Campaign Ad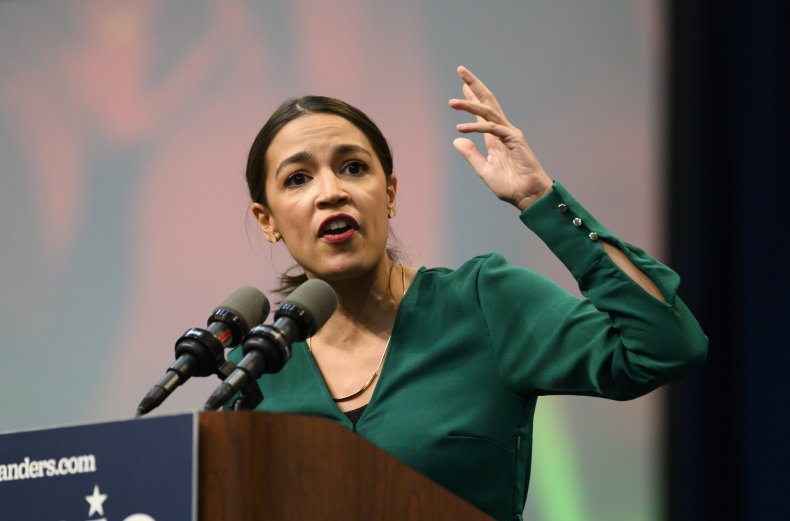 House Representative Alexandria Ocasio-Cortez (D-NY) took to Twitter Thursday night to explain why she thought it was "sad" to see Democratic presidential candidate Pete Buttigieg use what she termed "a GOP talking point" in a new campaign ad about tuition-free college.
Ocasio-Cortez's remarks were in response to a copy of Buttigieg's advertisement shared by Politico journalist Alex Thompson. In the ad, which Thompson wrote was targeted at Iowa voters, Buttigieg is depicted discussing policy in a room full of voters. Specifically, he discussed a plan that would provide free college to 80 percent of American families.
"I believe we should move to make college affordable for everybody," Buttigieg said in the video. "There are some voices saying, 'Well, that doesn't count ... unless it's even free for the kids of millionaires.' But I only want to make promises that we can keep."
He further said that he would be wary of "turning off half the country" by proposing a policy that would make college free for all. The proposal of free college has been a significant policy point for Buttigieg's fellow presidential candidates, Senators Elizabeth Warren and Bernie Sanders. Both senators have also touted policies that would eliminate most of the estimated $1.5 trillion in student loan debt in America.
In her Twitter thread about the ad, Ocasio-Cortez blasted Buttigieg's words, comparing them to Republicans who want to "dismantle public systems."
"Let's talk about why Republicans are wrong on this," the legislator wrote. "Just like rich kids can attend public school, they should be able to attend tuition-free public college. Here's why."
Ocasio-Cortez proceeded to outline five reasons why objections to free universal college from Buttigieg and Republicans are incorrect.
"Universal public systems are designed to benefit EVERYBODY!" she wrote. "Everyone contributes & everyone enjoys. We don't ban the rich from public schools, firefighters, or libraries bc they are public goods."
"Universal systems that benefit everyone are stronger [because] everyone's invested!," Ocasio-Cortez added.
The congresswoman then argued that when certain people—in this case, Buttigieg's "kids of millionaires"—are deliberately excluded from public services, "cracks in the system develop."
Furthermore, the legislator argued, children from rich families often want to attend private "Ivyesque" universities, which would not be covered by "tuition-free public college."
Ocasio-Cortez added that it would be beneficial "to have classrooms (from pre-k through college!) to be socioeconomically integrated. Having students from different incomes & backgrounds in the same classroom is good for society & economic mobility."
When asked for comments on Ocasio-Cortez's tweets, a spokesperson for the Buttigieg campaign wrote that the candidate's position was the same supported by Hillary Clinton, the Democratic Party's nominee for president in 2016. Therefore, it would be "quite a stretch" to refer to it as a "GOP talking point."
The spokesperson shared a 2016 story from The Sacramento Bee about Clinton's stance on free college to illustrate their argument.
Sean Savett, rapid response communications director for the Buttigieg campaign, composed a tweet published Friday morning that appeared to address Ocasio-Cortez's criticisms.
Since Buttigieg would provide free college for 80 percent of American families and give tuition assistance for another 10 percent, Savett wrote, it would be illogical to accuse him of not being progressive enough for making college "free for millionaires [and] billionaires who already have advantages."
This story has been updated to include comments from Buttigieg's presidential campaign.